A 5-year-old child aboard a school bus died early this morning after the vehicle smashed into two trees in southeast Georgia, authorities said.
The student, identified by Georgia State Patrol as Cambria Shuman from Hinesville, was one of 22 passengers aboard the bus when the driver lost control at about 6:50 a.m.
The bus ran off the roadway on Highway 196 and Ray Road in Liberty County and veered into a ditch before striking a tree, state police told ABC News. Upon impact, the bus caved in on the passengers, and the trees' branches protruded into the bus, leading to the child's death and injuring others, authorities said.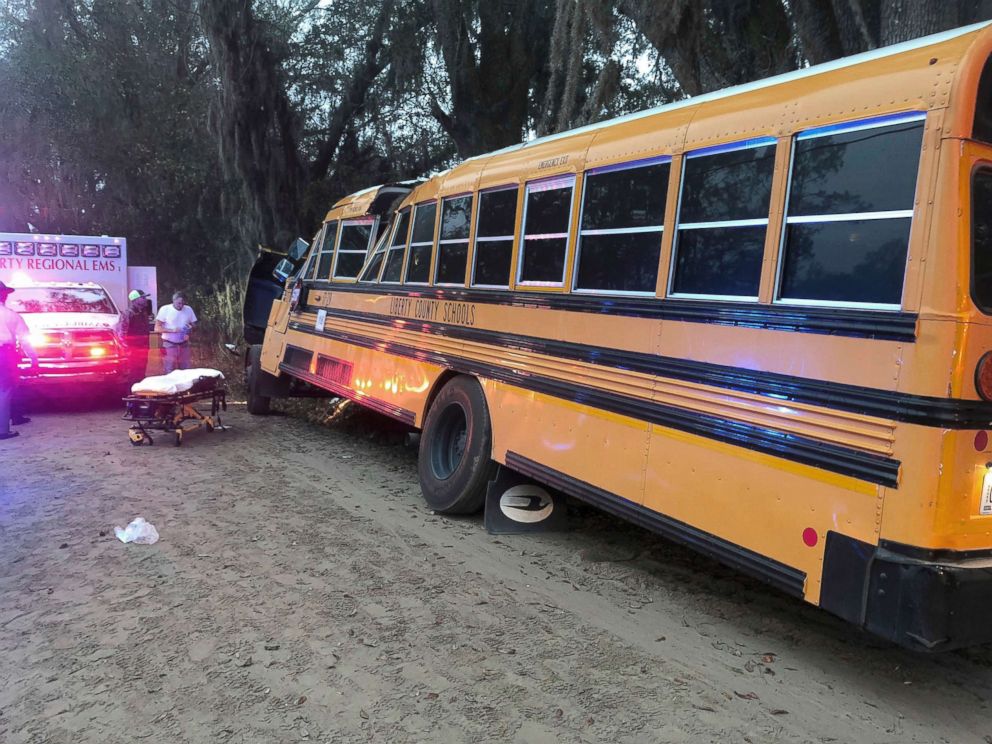 The bus driver, 62-year-old Hinesville resident Evelyn Rodriguez, was trapped in the bus and was later taken to Memorial University Medical Center in Savannah after she was extricated.
Rodriguez suffered the most serious of the other injuries, a Liberty County Emergency Management official said.
The students were taken to Liberty Regional Medical Center in Hinesville and Winn Army Community Hospital in Fort Stewart with "multiple injuries," police said.
Thirteen of them, according to Winn Army Community Hospital, were described as "attentive and alert."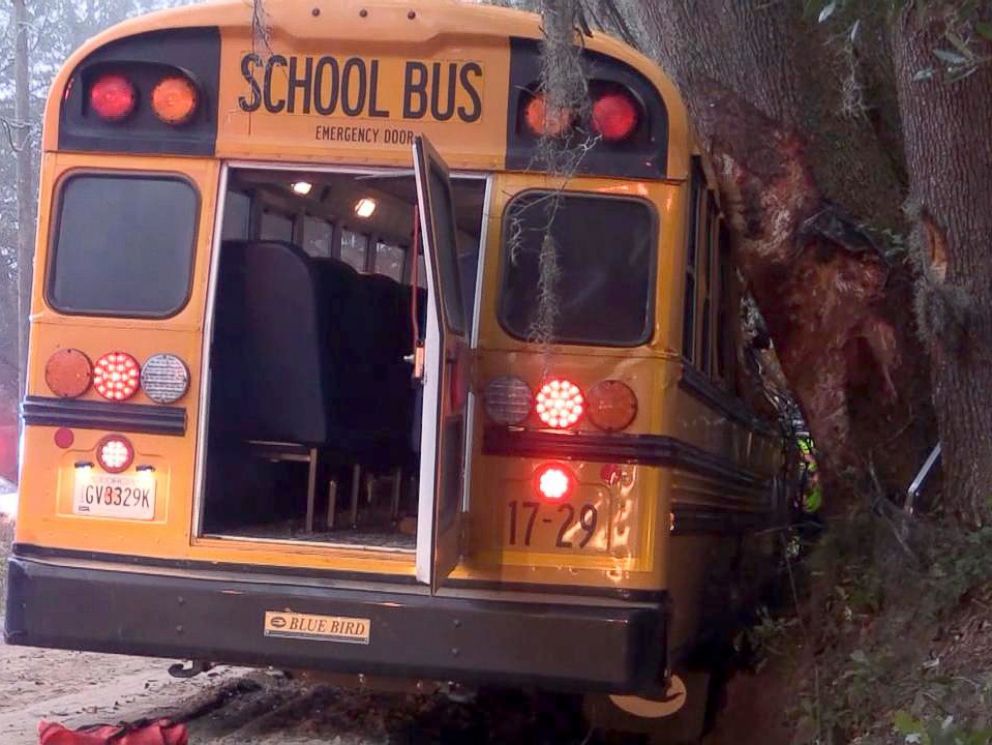 Charges in the accident are pending, police said.
The bus "is currently under investigation" by state police and grief counselors will be made available as the community mourns the unexpected loss of life, according to a statement released by the Liberty County School System.
"Our thoughts and prayers are with the student's family in their time of grief," the statement read
ABC News' Dominick Proto contributed to this report.