— -- A large tree that fell outside a summer day camp in Southern California that injured eight children, including two of them critically.
The 70-foot-tall, 75-year-old pine fell without warning about 5 p.m. Tuesday outside the Kidspace Children's Museum in Pasadena, California, said fire officials. The museum is in Brookside Park, just outside the Rose Bowl.
"I heard a tree crack, and then I turned around and I saw little kids running, then I saw the tree fall on top of the little kids," Greg Prodigalidad told ABC station KABC-TV in Los Angeles. "I ran over there with a bunch of parents and we just started going through the tree and the bushes and we started pulling them out."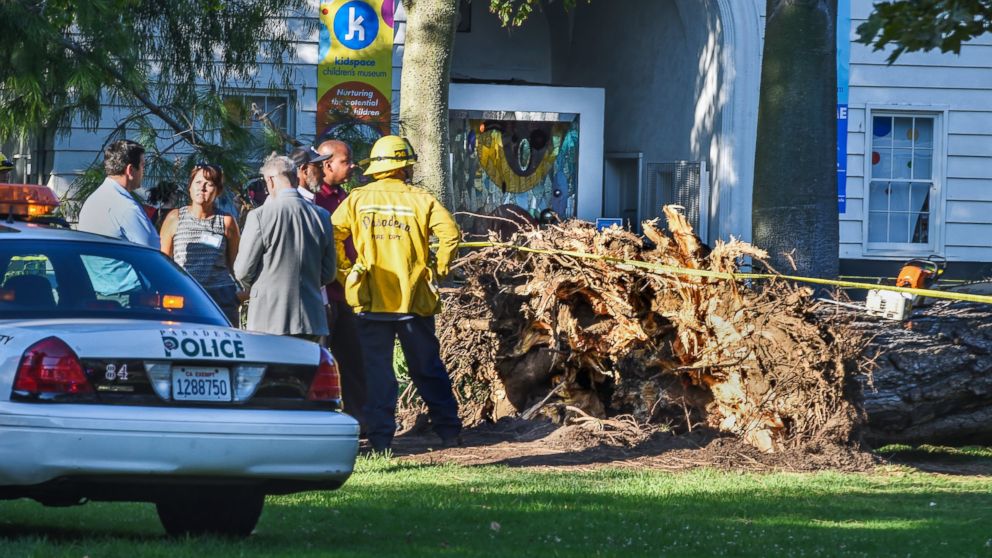 Fire officials said two children were transported with critical injuries. The other six suffered minor injuries.
All of the children were between 6 and 8 years old, said fire officials. The fire department's urban search-and-rescue team was dispatched and used power tools to cut apart the tree to make sure no one was trapped underneath.
It's unclear what caused the tree to fall. Fire officials said an independent arborist will investigate the cause.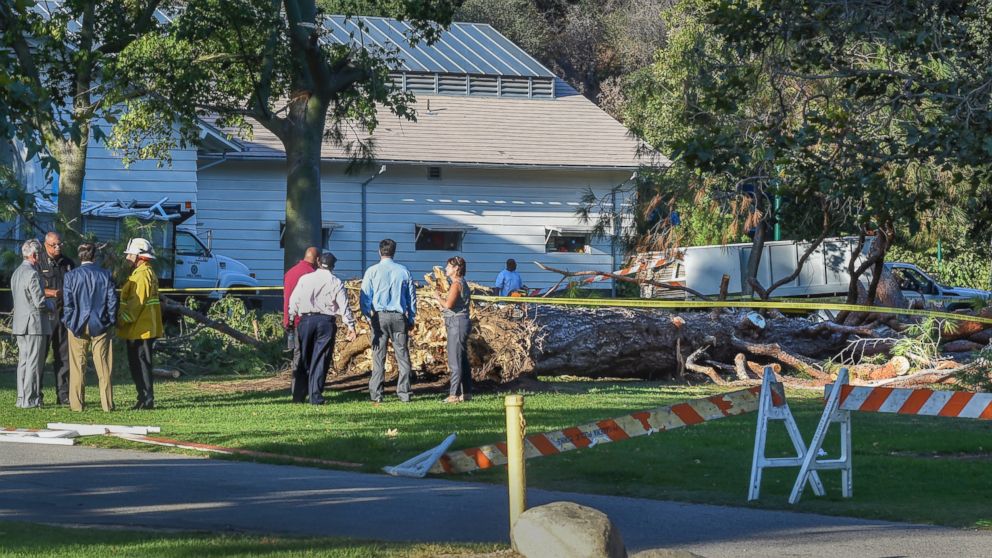 The museum planned to reopen Wednesday, according to Tim Scheidler, its marketing manager.
"Thank you to the City of Pasadena first responders for their quick action and support, along with our Kidspace community and parents who helped immediately following the incident," the museum said in a statement.
The Associated Press contributed to this story.