Cocaine Found Stashed in Luggage Compartments of 2 JetBlue Planes
Almost 3 kilos of cocaine were discovered during routine maintenance.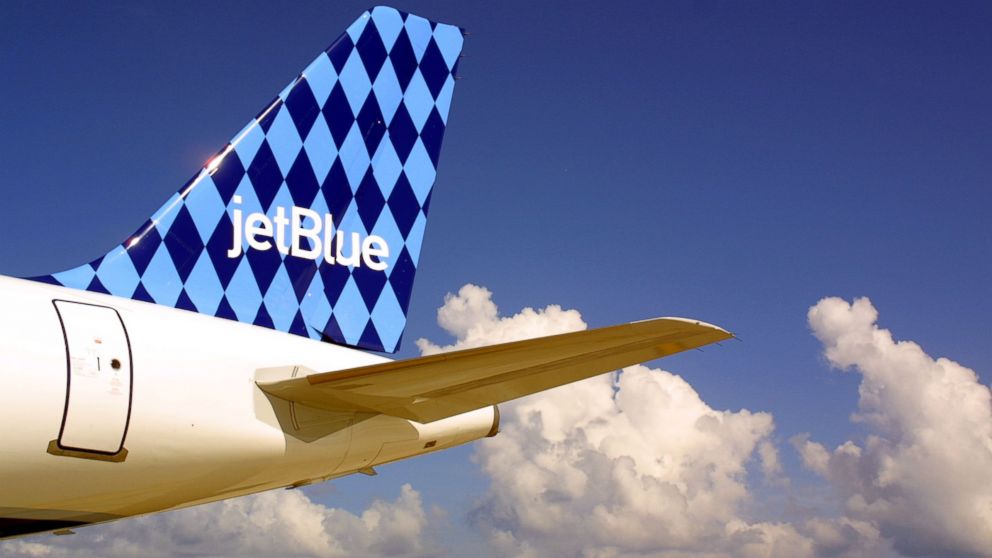 — -- About 3 kilos of cocaine were discovered on two JetBlue planes during routine maintenance of the aircraft in Lake City, Florida, a Columbia County Sheriff's Office spokesman, Murray Smith, tells ABC News.
A maintenance worker discovered 1 kilo tucked behind some insulation inside a panel in the luggage compartment of one plane on July 20, Smith said. The panel's covering was screwed in, so someone would have had to unscrew it to stash the drugs inside the compartment, a part of the plane to which passengers don't normally have access.
"This was not a hatch you just go up to and open," Smith said. "Somebody had to know what they were doing to put it there."
Four days later, on July 24, just under 2 kilos were discovered in the same place on another JetBlue plane, Smith said.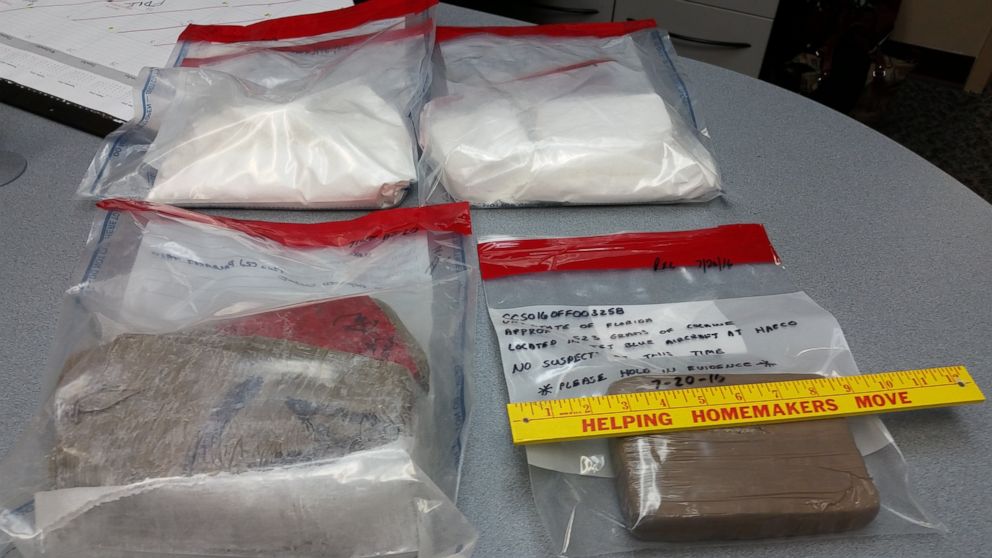 Some of the cocaine and its dark brown paper packaging have been sent to the Florida Department of Law Enforcement for testing, Smith said. The state will look for fingerprints or DNA on the packaging and will test the drugs to try to figure out where the cocaine came from, Smith said. He estimated the street value of the drugs was about $180,000.
According to the Columbia County Sheriff's Office, which got the first plane's itinerary history from JetBlue, the aircraft had most recently flown from the Dominican Republic to JFK International Airport in New York City before it proceeded to Florida. The Sheriff's department is still awaiting information on the second plane's itinerary. When they get it, they'll look for any destinations common to both planes.
JetBlue declined to comment, referring ABC News instead to local authorities. According to Smith, JetBlue aircraft have to be serviced every 90 days; in that time period, each plane is typically used in about 360 flights, both domestic and international.
Smith said the drugs could have been planted during any one of hundreds of flights prior to the routine maintenance check, adding that he's "not convinced" the drugs were meant to land in Lake City.
The maintenance worker who discovered the drug stash on the first plane is employed by HAECO Americas. HAECO did not respond to ABC News' request for comment.