Colorado firefighters rescued two dogs from a house fire Wednesday and then resuscitated them using special masks made for animals.
"They're just a little deeper [than human masks] so you can fit them over the snout," said Eric Knight, fire inspector of the Pueblo Fire Department. "We've used them on cats and dogs. I'm sure they would work on any animal."
"They were donated to us several years ago, and we've used them several times," Knight said.
The masks are becoming increasingly common at fire departments across the country, often donated by animal advocate groups.
The dogs rescued Wednesday, who weren't breathing when they were pulled from the home, were recovering at a vet's office, the fire department said.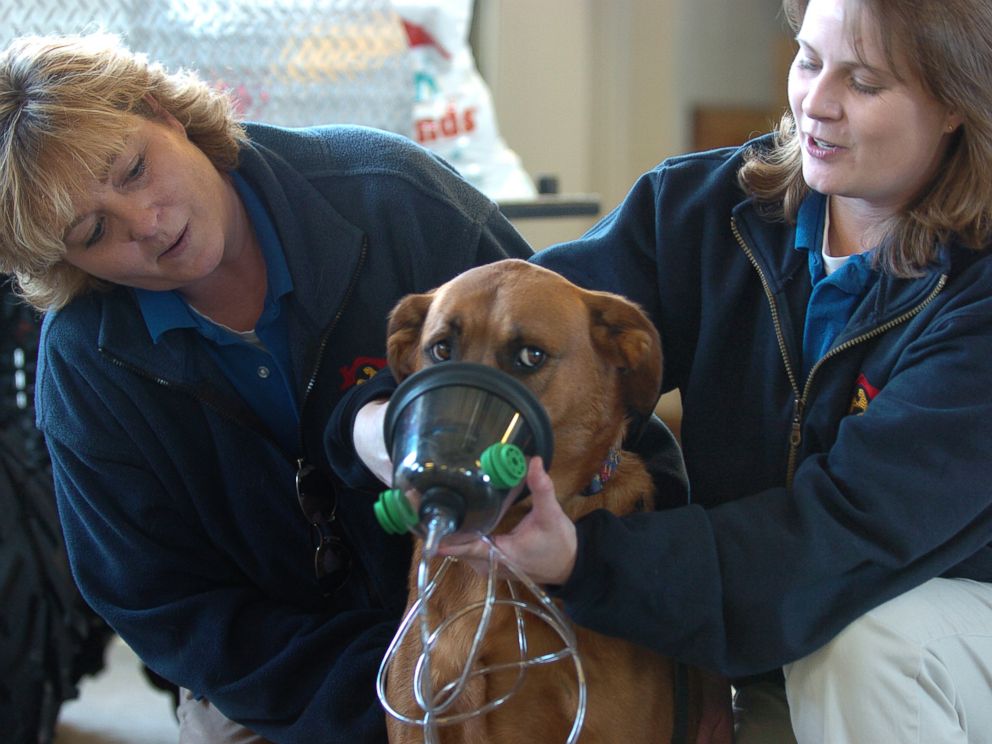 The fire displaced two adults and three children who lived in the home. It destroyed the kitchen and the rest of the home was damaged by smoke.
The plastic, cone-shaped masks come in three sizes so they can fit over a cat or dog's muzzle -- or even a bird's beak or a small horse's mouth, said Renee Wolfe of the Southern Colorado Kennel Club, the organization that donated the masks.
"So it's a pretty broad spectrum of animals they can rescue if they have to," Wolfe said. "It's the same kind of setup you would use for a human to provide emergency oxygen."