— -- Fifteen-month-olds Erin and Abby Delaney, a set of formerly conjoined twins, are still recovering from their "terrifying" separation surgery, but they're almost ready to return home, according to their mother.
The baby girls, who were born connected at the head, traveled more than six hours from their Mooresville, North Carolina home for a rare separation surgery at the Children's Hospital of Philadelphia back in June, their mother, Heather Delaney, wrote in a blog post Sunday.
She said Erin and Abby suffered from brain bleeds after the surgery and were even placed in an induced coma for a few weeks.
"The weeks after the girls separation were filled with many terrifying moments," Delaney wrote. "Those weeks were the most intense of my life."
"Feeling helpless was the new normal, and I hated it," Delaney added.
Delaney said she and her husband, Riley, learned that their then-unborn twins were conjoined last year when she was about 11 weeks pregnant.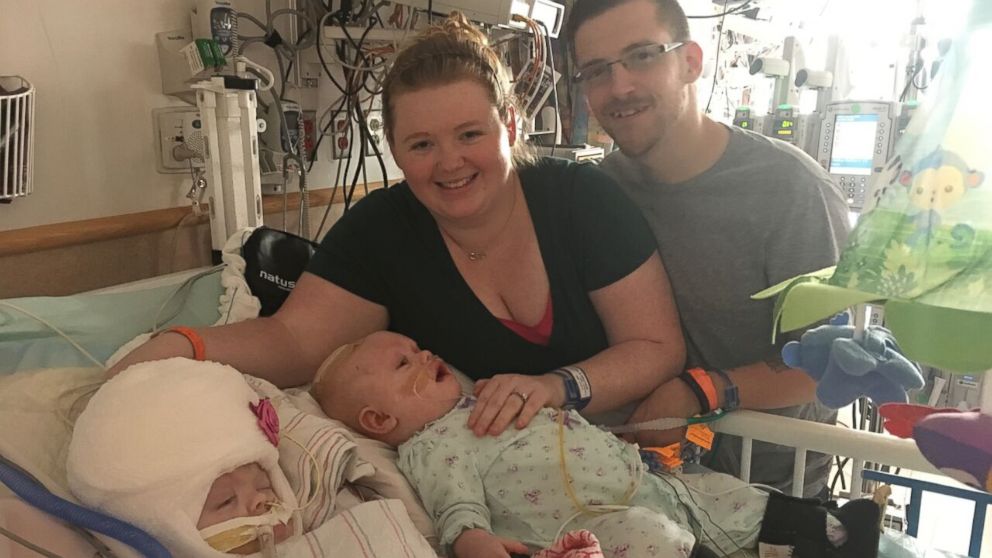 Now, more than four months after being separated in a risky 12-hour surgery, the girls are thriving and preparing to return home, according to the Children's Hospital of Philadelphia, which said it had separated 24 other pairs of conjoined twins over the past six decades.
However, the center said it had never separated a pair of craniopagus twins, those who are connected at the head, like Erin and Abby.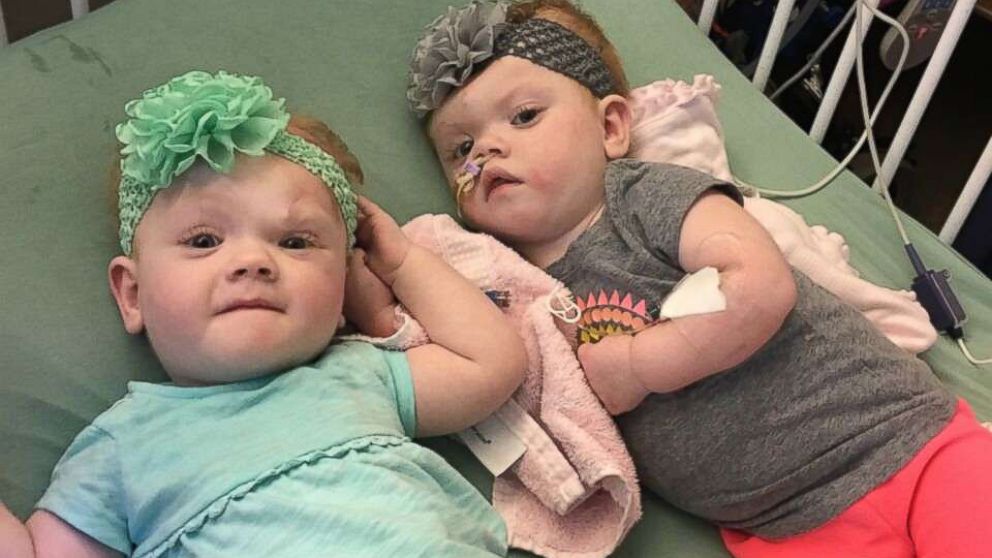 "This is one of the earliest separations of craniopagus conjoined twins ever recorded," Jesse Taylor, a plastic and reconstructive surgeon at the Children's Hospital of Philadelphia, said in a statement Sunday. "We know that children heal better and faster the younger they are, therefore our goal for Erin and Abby was separation as soon as possible with minimum number of surgeries."
The twins are recovering now -- learning how to sit up, crawl and play with their toys -- but they will need will need additional plastic and reconstructive surgeries over the next few years, the center said.
Erin was discharged from the hospital earlier this month, according to her mother.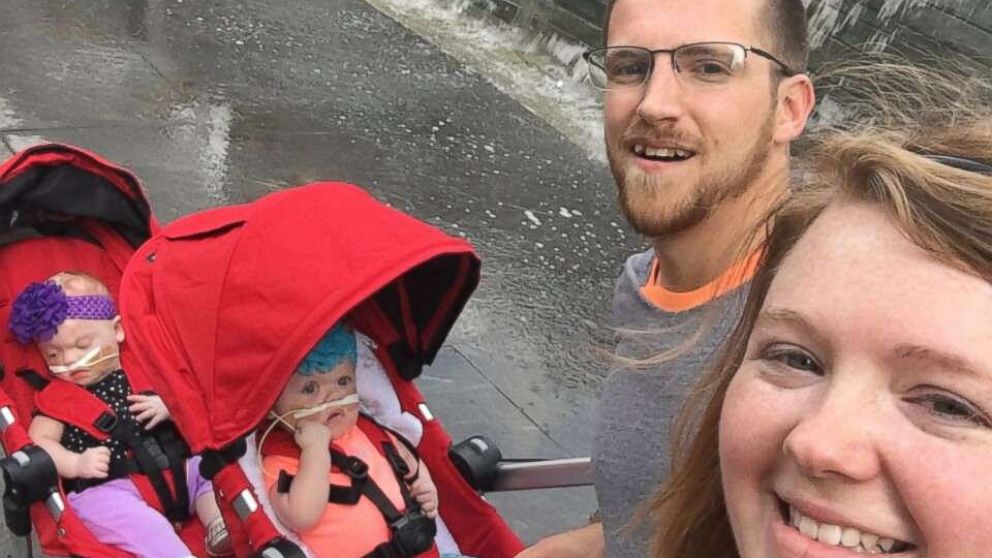 "Abby still has a little ways to go till she is able to be discharged," Delaney said. "Hopefully, God willing, we will be headed home for the holidays."
"Our family has been blessed more than we could have ever imagined. God gave us the right hospital, the right surgeons, and the right hospital staff to make sure that these little girls had the best chance," she added.