— -- A congressional candidate's Facebook post has gone viral after he shared a little bit more about himself than he apparently intended.
The conservative candidate shared a screenshot of his web browser, but didn't close two tabs of what appear to be of adult videos.
In the post, which has since been removed, Mike Webb, who is running for a congressional seat in Virginia's 8th District, attempted to expose an opponent whom he said was trying to sabotage his campaign. The efforts backfired, however, when commentators pointed out that Webb forgot to close two tabs that appeared to be from pornography websites.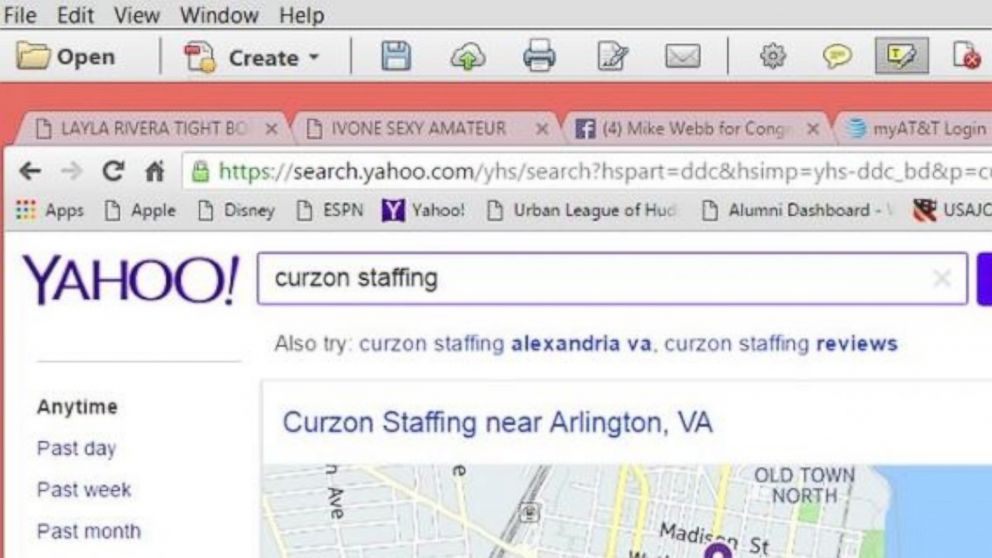 The two tabs in the corner of his screen read "Layla River Tight Bo..." and "Ivone Sexy Amateur." Internet searches reveal that these both lead to porn clips.
Webb followed the deleted post with a lengthy statement on his Facebook page, quoting a Bible verse and stating that in this incident he "saw also the Lord, high and lifted up."
"Today's notorious post reached almost 200,000 people. The succeeding post reached a little more than a tenth of that, and all through the viral infection of social media and word of mouth. And, I certainly received my share of 'interesting' comments, but no more out of the ordinary than what I have received since beginning this quest. But, the truly amazing thing about today was that 'I saw also the Lord, high and lifted up,' and I was very much moved by the love and support of those who expressed their encouragement and support, even some in the national and local press," part of the post reads.
The comments section of this post have exploded both with political debate and crude puns.
Webb told ABC News today that he was browsing the pornography websites for cyber research purposes because he had been told that you could get a virus on such websites.
"I'm a conservative. My dad is a pastor. When I go into church, I am just a pastor's son," Webb said. "I was just looking around in terms of different things, at that point. I didn't even know what I was clicking. So, I said, 'Let's just choose one.' ... They said you have to actually click on the ads inside the site to get a virus."
Webb added that this research was especially important because he was was running for federal office, stating, "There's Russians looking for federal candidates."