Richard Reynolds is a criminal, yes, but a criminal armed only with gardening tools and a passion for turning abandoned or uncared-for public spaces into areas of natural growth.
"Strictly speaking what we do is criminal damage, but I'm glad to say that most guerrilla gardening is about transforming public places that are neglected," said Reynolds. "Common sense usually prevails and we don't get prosecuted. ... The disarming effects of having something beautiful at your hands normally means the policeman let's you go."
Reynolds, who had loved gardening from a young age, wanted to pick it up again, but realized he had no space to plant. The advertising executive did not give up, but rather looked at his city with a new found perspective.
"Six and a half years ago I realized I was itching to do something more than just a little bit of a window box or something more than house plants and the opportunity was on my doorstep, neglected public flower beds. ... I decided I would be the one who started doing something about it," said Reynolds.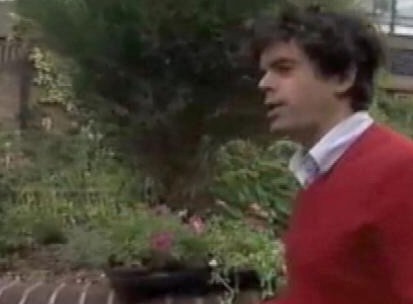 After several years of reinventing disregarded spaces, Reynolds' hobby turned into more of a movement when he launched his blog
www.guerrillagardening.org
. Because of the blog other guerrilla gardeners in his own community and around the world have reached out to him, bonding over their pirate-style beautification, and documenting their exploits.
Reynolds has received stories from Berlin to Brazil and along the way discovered a history of guerrilla gardening that dates back to the 17th century. He says the modern day practice can be traced to New York City during the 1970s. For now his focus is on getting more people involved, nurturing a movement that began out of a purely botanical desire.
"My emphasis is on trying to encourage other people to do it," said Reynolds. "Once you start looking at the landscape as a guerrilla gardener you do see potential in the way a regular gardener doesn't."
We hope you'll watch today's Conversation for more.