— -- Police officers came to the rescue near Philadelphia Monday when two children were locked inside an SUV on a hot, summer day.
Witness Jason Graham, who shot video of the incident, told ABC News he was sitting in his car outside a community college building when he saw officers from the Upper Darby, Pennsylvania, Police about 20 feet away trying to jimmy open the door of an SUV.
On the opposite side of the SUV was a security officer also trying get the car open, Graham said.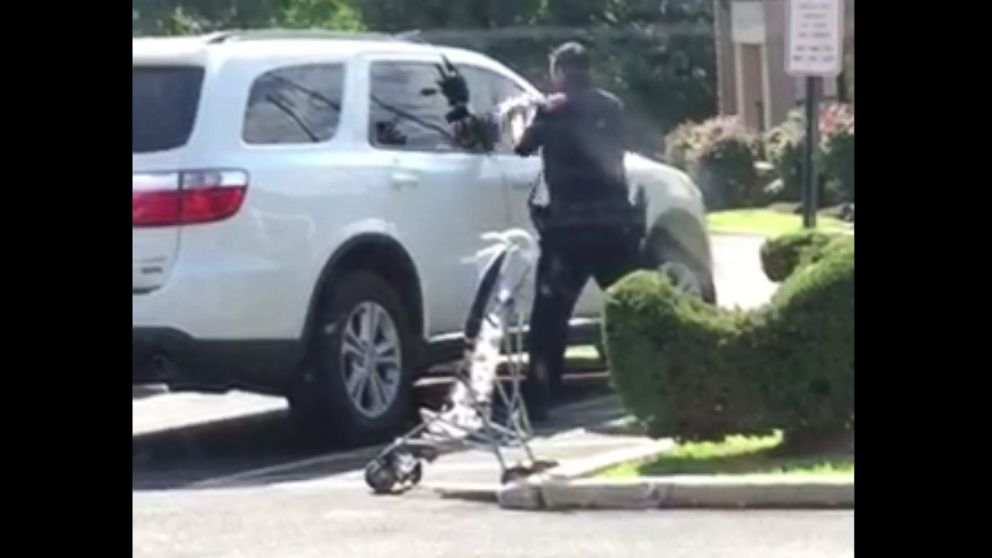 The children's mother had gone to the community college to pay her tuition, Michael Chitwood, superintendent of the Upper Darby Police, told ABC News today. She then put her two children, ages 1 and 2, back in the car -- but before she could get in, herself, one of her children locked the door, Chitwood said.
The mother notified security and the police were called, Chitwood said, adding that it was about 10:30 a.m. and the temperature was in the high 80s.
The mother was there the whole time and looked "very frantic," Graham said.
She "was standing by the back of the car giving hand gestures, trying to get her daughter to unlock the door," he said.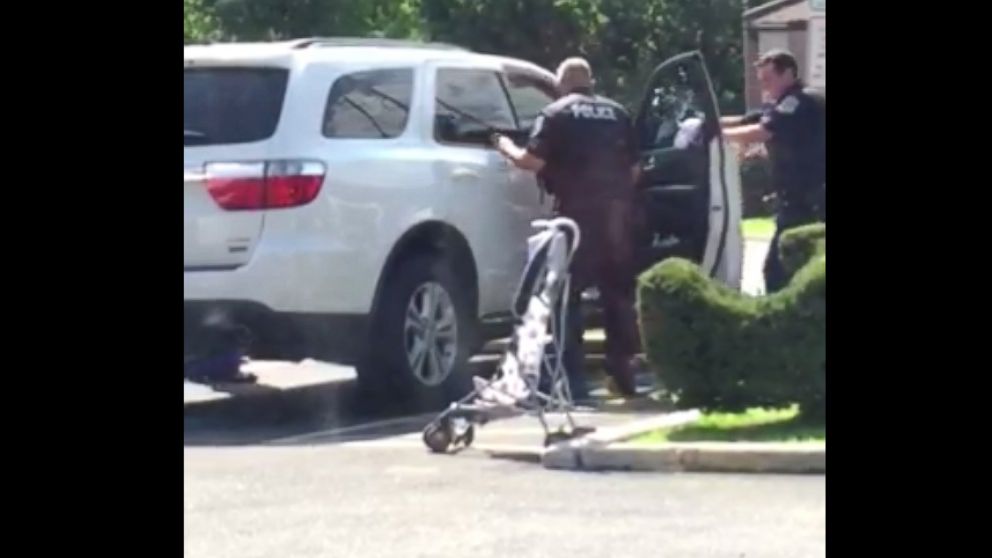 Graham said the officers also looked frantic.
"I started to sweat right away getting into the car, before I could even turn the air conditioner on," Graham said. "So I can imagine what a small child might go through."
The children had been in the car about 20 minutes when an officer broke the front passenger window and unlocked the door, Chitwood said.
The officers, Frank Guille and Charles Peterson, used a metal flashlight wrapped in a towel to make a hole in the window, according to ABC station WPVI in Philadelphia.
"The officers' actions were outstanding," Chitwood said. "They wasted no time."
The children were taken to the back of a patrol car where the air conditioning was running, Chitwood said. The children were hospitalized and released, and both seemed to be fine, he added.
"Glad we could help," Guille said, according to WPVI. "The kids were good and mom was thankful. That's why we're here."
Chitwood described it as an accident and said no charges were filed.