— -- After months of walking several miles a day to his customers' homes to mow their lawns 83-year-old John Joyce got a break -- when customers surprised him with a new truck.
Longtime customers Robert and Nikki Norton met the hardworking man eight years ago when he was mowing a yard down the road from their home in St. Petersburg, Fl.
About a month ago, the transmission on Joyce's 1994 truck died, and the Nortons realized how troublesome it had become for Joyce to make a living.
So, the soon-to-be newlyweds created a GoFundMe account and used the power of social media to spread the word on Joyce's situation.
"Please help us raise some money to get him an older model work truck so he can continue to do what he loves," Robert wrote on the fundraising website. "Nikki and I are donating some of our own money for our wedding to help him."
And in just a few weeks people donated more than $13,000, but that wasn't all -- a used car dealer, Automax, sold them a 2004 truck, leaving them with money to spare.
"He looked at me several times- eyes watering- as he filled out the paperwork and as we started walking up to the lot, we got 20 feet from the truck when he stopped." Tony Taylor, Automax Employee said. "Joyce looked at his daughter and said, 'omg is that my truck' she responded, 'yeah dad-dad'."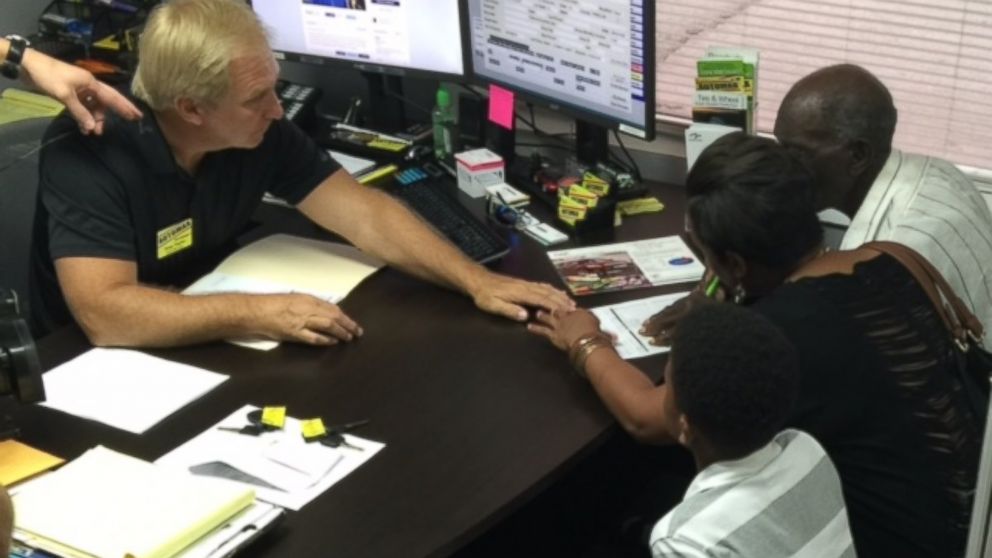 The very next day Joyce's stepdaughter sent Taylor a heartfelt text message.
"She said yesterday was the greatest day of Joyce's life, because he's not used to good things happening to him," Taylor said.
Robert wrapped up the fundraiser with a final post.
"This is our final post as a thank you to all of the people who donated," Robert wrote. "We were able to get John a nice truck complete with insurance, a new lawnmower, and gas money."