A meeting between rival Texas biker gangs to settle their differences turned into a brawl that escalated to gunfire in a restaurant parking lot Sunday, leaving nine people dead, Waco police said.
Eighteen people were taken from the scene to hospitals, mostly for gunshot and stab wounds, Waco Police Sgt. Patrick Swanton said at a news conference. Everyone involved was a gang member, police said.
He said dozens of suspected gang members were detained.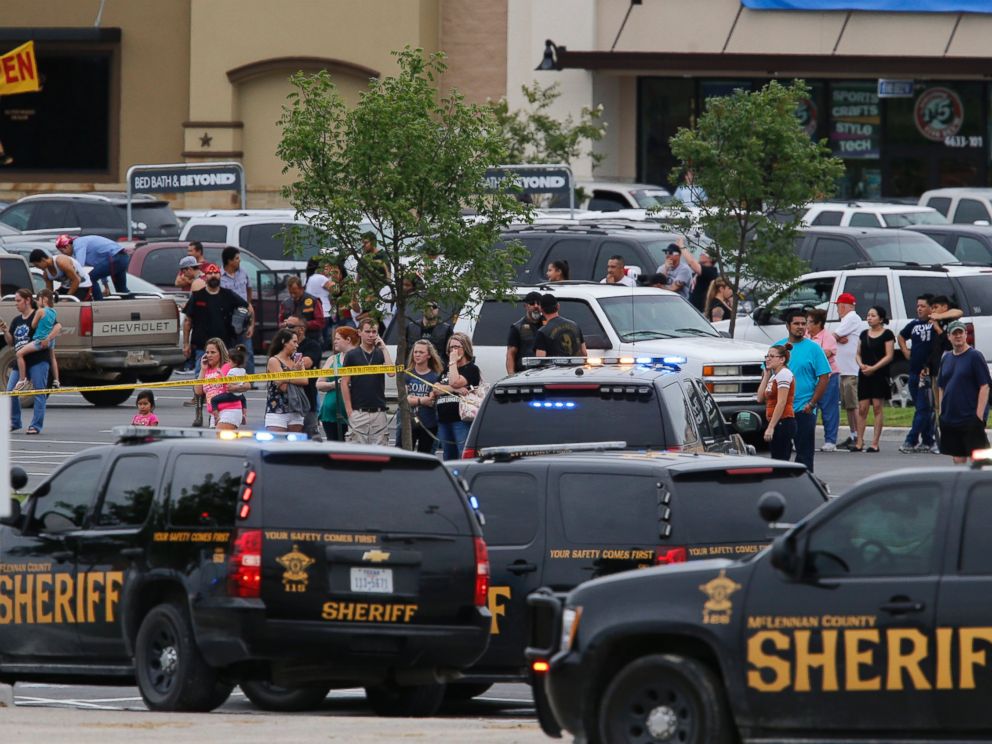 Members of as many as five biker gangs gathered at the Twin Peaks Restaurant in the Central Texas Market Place early in the afternoon to discuss their differences, Swanton said.
A fistfight began and quickly escalated to include knives and firearms, and then spilled into the parking lot, where gang members fired at each other, Swanton said.
"As that fight progressed, it progressed very rapidly from hands and feet as weapons to chains," he said. "My understanding a club was involved and knives were involved."
Officers were at the scene when the shooting started, police said, and some officers fired at the bikers. No officers were injured, police said.
"This is probably one of the most gruesome crime scenes I've ever seen in my 34 years of law enforcement," Swanton said.
The people injured were mostly being treated for knife or gunshot wounds, police said.
"I was amazed that we didn't have innocent civilians killed or injured," Swanton said.
Witnesses reported hearing as many as 100 rounds fired from 30 guns.
Police closed the entire Central Texas Market Place shopping area, saying that there was a danger of more violence.
"It is still not totally secure because of the intel that we're getting of individuals wanting to do some payback," Swanton said.
The FBI and the Bureau of Alcohol, Tobacco, Firearms and Explosives were also at the scene to help with the investigation.
Over the past few months, Swanton says the police were aware of rival biker gangs causing issues at the Twin Peaks restaurant.
"We have attempted to work with the local management of Twin Peaks to get that cut back to no avail," he said. "They have not been of much assistance to us."
Calls to Twin Peaks in Waco and the Twin Peaks corporate office were not immediately returned.
Jay Patel, operating partner of the Twin Peaks Waco franchise, posted a statement on Facebook saying: "We are horrified by the criminal, violent acts that occurred outside of our Waco restaurant today. We share in the community's trauma. Our priority is to provide a safe and enjoyable environment for our customers and employees, and we consider the police our partners in doing so. Our management team has had ongoing and positive communications with the police and we will continue to work with them as we all want to keep violent crime out of our businesses and community. We will continue to cooperate with the police as they investigate this terrible crime."