— -- Donald Trump is projected to win the New Hampshire Republican primary, based on exit poll data and analysis of the vote that's in so far and the GOP frontrunner lauded the victory in a raucous speech.
ABC News projects that Ohio Governor John Kasich will finish second and third place is currently a three-person race between Ted Cruz, Marco Rubio and Jeb Bush that was too close to project.
Based on the exit polls, ABC News also projects Chris Christie to finish in sixth place, Carly Fiorina is expected to come in seventh and Ben Carson eighth.
Trump kicked off his victory speech by thanking his family, including his parents, siblings, children and wife, Melania, who he said was supportive "right from the beginning."
"If you run, you know you're going to win," Trump said his wife told him "on day one."
Trump's numbers were lifted in New Hampshire by broad support among voters seeking a political outsider, anger at the Obama administration and strong worry about the economy and terrorism, along with substantial backing for some of his controversial policy proposals, exit polls indicate.
The business mogul reiterated the issues he plans to work on as president, including installing a wall to separate the southern border from Mexico, building up a "strong" and "powerful" military to fight ISIS and creating a better economy and more jobs.
"I'm going to be the greatest jobs president that god ever created," Trump said. "Remember that."
The business mogul did particularly well among voters looking for a candidate who "tells it like it is," and among those with less education. He also appealed to a New Hampshire electorate that was far more conservative than usual for the state. He did better among strong conservatives and evangelicals than he did in Iowa.
Nearly half of the Republican voters said they're looking for a candidate "outside the political establishment," a sentiment that boosted Donald Trump's numbers in both Iowa and national polls, according to exit poll figures. Trump won 57 percent of this group in New Hampshire.
Two-thirds of Republican voters said they support Trump's proposal to temporarily ban Muslims from entering the country. He won 42 percent of their votes, according to exit polls.
Four in 10 voters said they support undocumented immigrants, 46 percent of which said they supported Trump.
Seven in 10 of Republican voters said they're "very" worried about the economy. Of them, Trump got 35 percent of their support.
One-fifth of voters said they were looking for a candidate who "tells it like it is." Trump won 63 percent of their support, exit polls indicated.
Trump also got the support of 34 percent of voters who were focused on "change."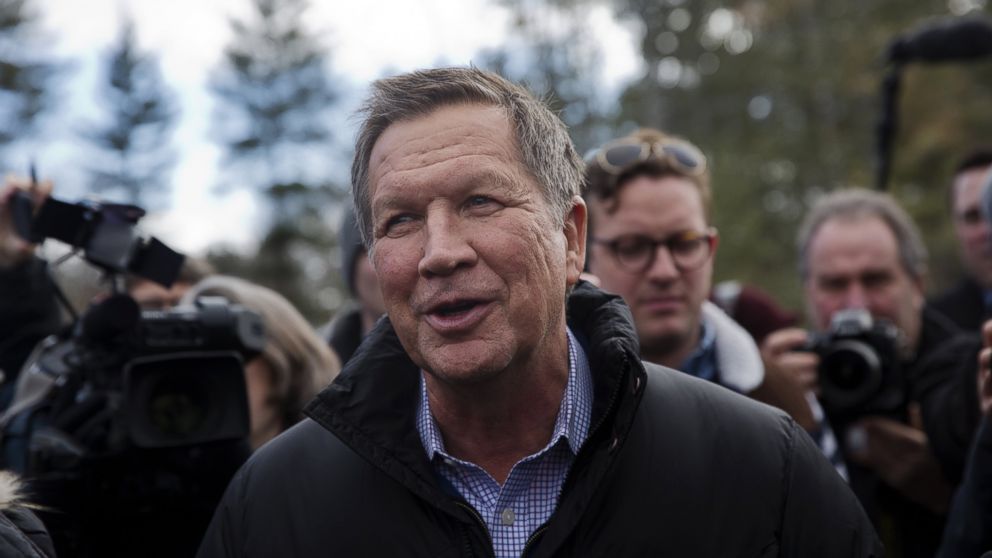 Google trends indicated that Kasich was the top-searched GOP candidate in New Hampshire today.
Kasich's best groups include those who oppose banning Muslims or deporting undocumented immigrants, according to exit polls He's also doing well among moderates, more-educated voters and those who are "somewhat" rather than "very" worried about the economy and terrorism.
The turnout by evangelicals was lower in New Hampshire than in Iowa, where they were key in Cruz's first-place finish, exit polls indicated.
Jeb Bush spent nearly $30 million in ads in New Hampshire, accounting for about 41 percent of all Republican spending in the state, according to Kantar Media.
Republican voters picked their desired candidate late in the game, with nearly half of primary voters saying they finally picked their candidate only within the last few days, according to the New Hampshire exit poll results. Fewer Democrats were later deciders, about two in 10.
Nine in 10 GOP voters are either dissatisfied or angry about the way the government is working, according to exit poll figures.
The Republican primary in South Carolina will take place Feb. 20.