Dramatic Images From Deadly Tornadoes in the South
More than 70 homes were destroyed in Pensacola, Florida, alone.
February 24, 2016, 11:47 AM
— -- Deadly storms battered several Southern states Tuesday night, downing power lines and destroying homes. Twenty-seven tornadoes were reported in five states in just 24 hours.
There were 11 tornadoes in Louisiana, five in Mississippi and Florida and one in Georgia, according to the National Weather Service.
The majority of the damage and deaths were concentrated in the Louisiana towns of Convent and Paincourtville, Lamar County in Mississippi and Pensacola, Florida.
In Florida's Escambia County, more than 70 homes were destroyed and more than 2,700 homes are without power, Gov. Rick Scott said in a press conference Wednesday morning. Three people were hospitalized with minor injuries, Scott said.
Several units in the Moorings apartment complex in Pensacola were ripped apart in the storm.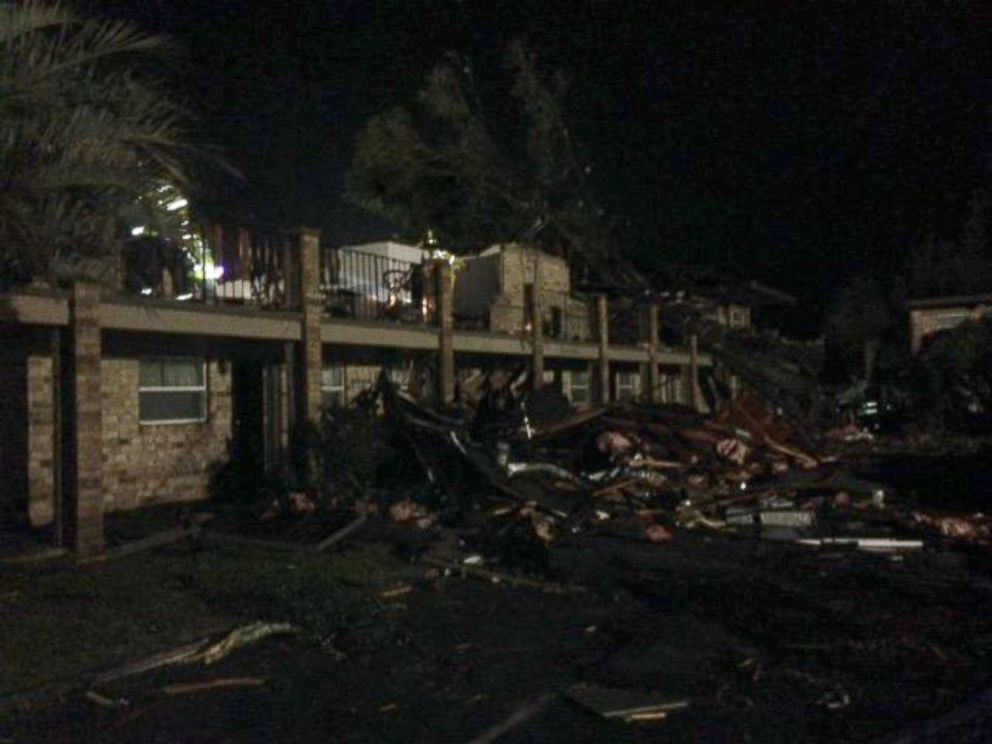 A Winnebago RV was completely overturned in Pensacola and the tornado destroyed "everything in its path," resident Frederick Dela Cruz told ABC News today.
A resident in LaPlace, Louisiana, filmed the destruction at a local strip mall.
Several homes in LaPlace were also destroyed.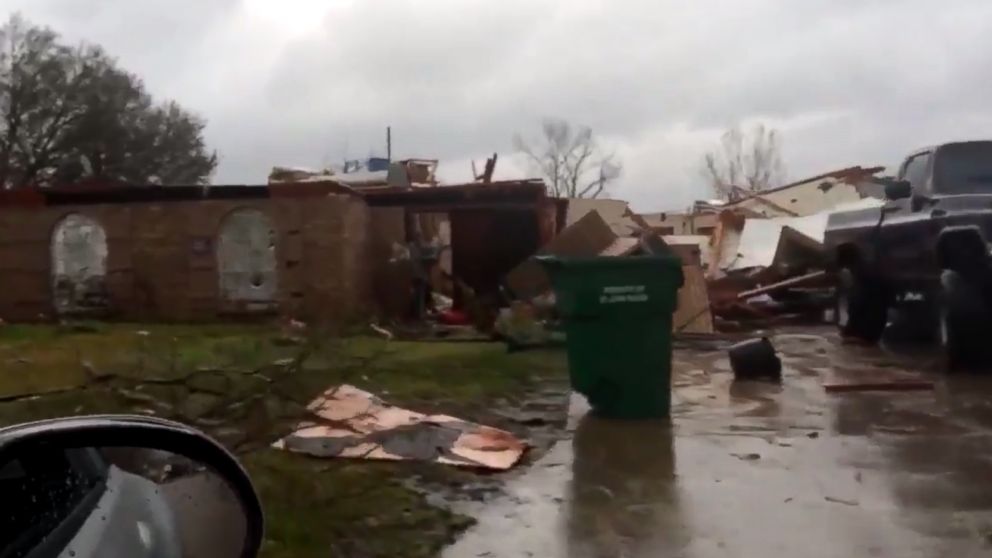 Dark, ominous clouds formed over a trailer park near Convent before a tornado wreaked havoc on the town.
Louisiana Gov. John Bel Edwards traveled to Convent to survey the storm-ravaged areas.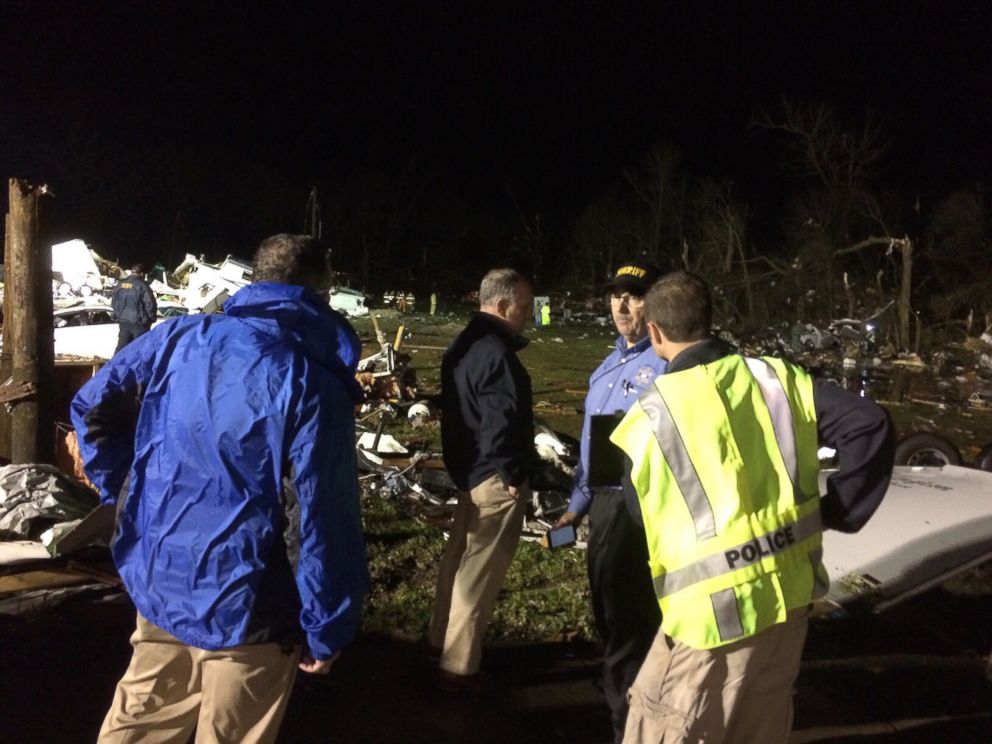 Severe lightning was seen on the beach in Gulf Shores, Alabama.
Today, the storm is moving toward the East Coast. This morning, tornado watches were issued in Florida just north of Tampa to southern Georgia.
The tornado threat will move into the Carolinas by this afternoon. Tampa to Baltimore could experience damaging winds.
ABC News' Max Golembo contributed to this report.