The ESPYs will honor three staff members who were gunned down while trying to protect students in the Parkland school shooting with this year's Best Coach Award, ESPN said Wednesday.
Geography teacher and cross-country coach Scott Beigel, athletic director Chris Hixon and football coach Aaron Feis were "respected coaches" and "pillars" of the community who became "heroes" during the Valentine's Day shooting at Marjory Stoneman Douglas High School that killed 17, said ESPN Vice President Alison Overholt.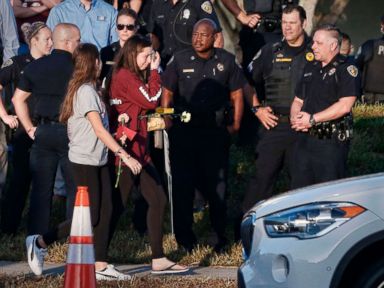 As the gunfire began, the three coaches showed "immeasurable bravery in the face of danger" and gave the "ultimate sacrifice to protect the lives of countless students," Overholt said in a statement.
During the July ceremony, ESPN said, the network aims to show the accomplishments of the coaches during their careers and what the men meant to the school community.
When chaos erupted at Stoneman Douglas on Valentine's Day, Beigel, 35, unlocked a classroom door and let students inside, student Kelsey Friend told "Good Morning America" in February.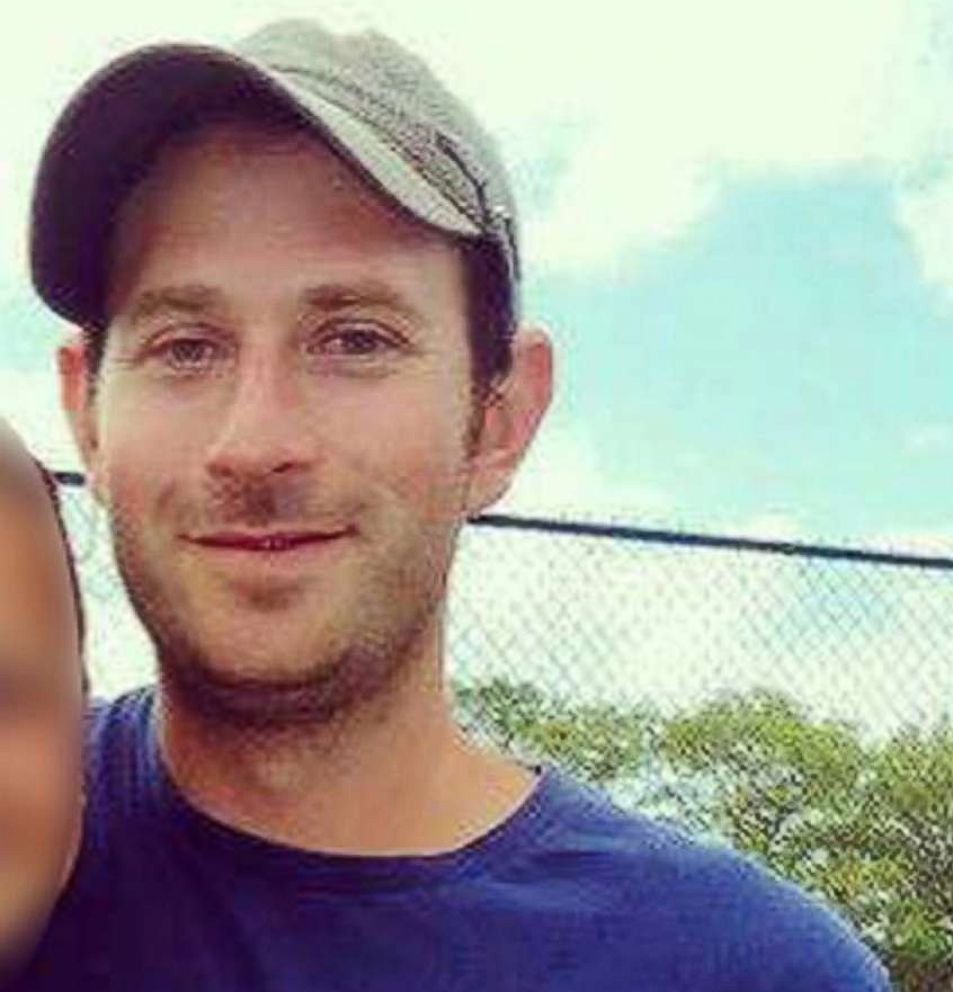 "I had thought he was behind me," Friend said of her teacher, "but he wasn't."
"When he opened the door, he had to re-lock it so we can stay safe. And he didn't get the chance to," Friend said, noting that her teacher was lying on the floor.
"I'm so thankful he was there to help everybody," she added.
Feis, 37, also died while protecting others, Broward County Sheriff Scott Israel said in February, "because that's who Aaron Feis was."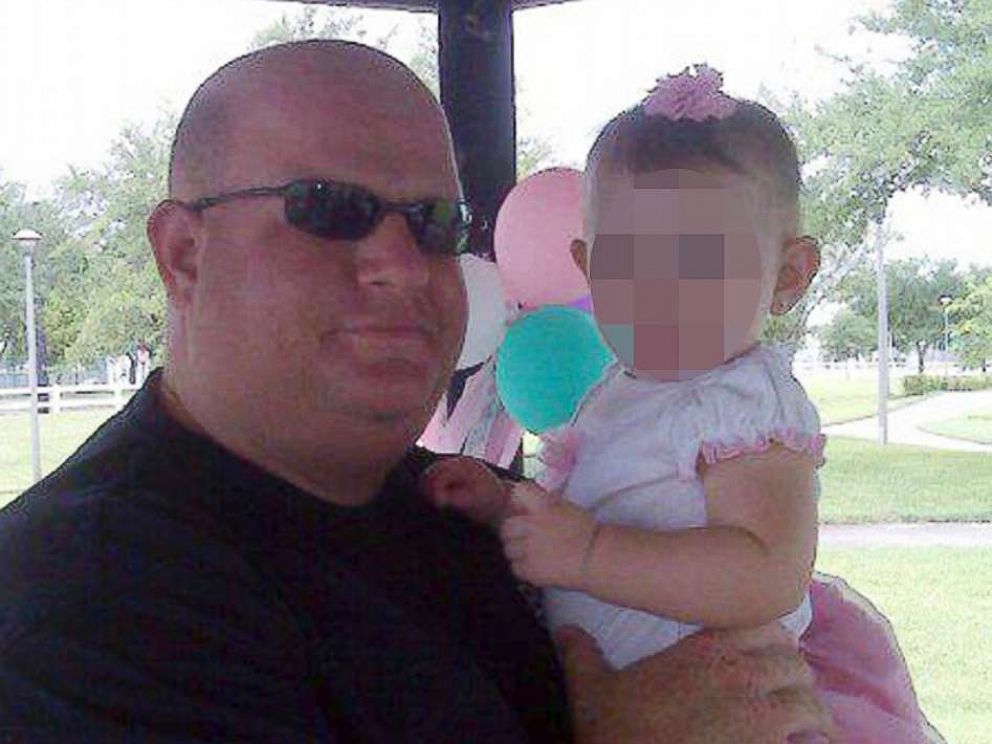 The sheriff described Feis as a beloved coach who was well-known in the local community.
"He was one of the greatest people I knew. He was a phenomenal man." Israel said. "The kids in this community loved him, adored him."
Hixon, 49, died running toward the shooting, according to The Associated Press.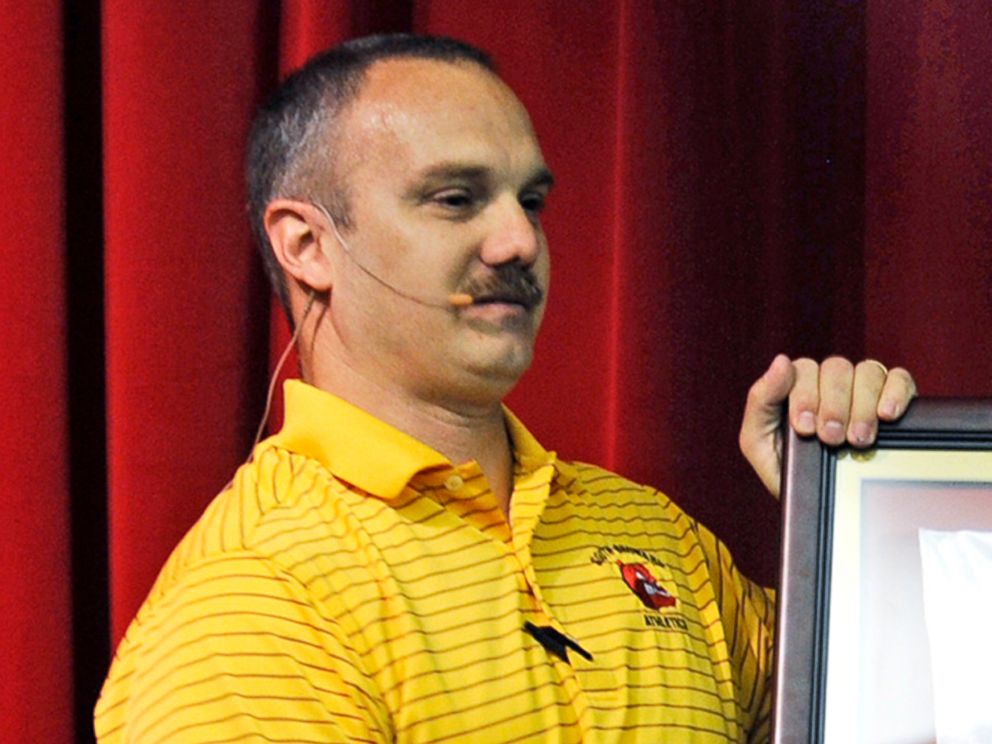 "If you needed anything -- a cup of sugar in the middle of the night, he would bring it to you," Coral Springs High School athletic director Dan Jacob told ABC News in February. "Chris has a son with Down syndrome. He put the needs of everyone else before his own."
The family members of the three slain coaches are invited to the July show to accept the award, ESPN said.
The ESPYs will take place on July 18 in Los Angeles and will air on ABC.
Disney is the parent company of ABC and ESPN.