— -- A major Santa Ana event with wind gusts up to 80 mph paired with low relative humidity is to blame for the fire emergency in the Los Angeles area over the last two days.
Southern California has suffered from exceptional drought over the past several years, causing very dry vegetation and longer fire seasons. It's fairly late in the year for such a strong Santa Ana wind event; in fact it may be the strongest one to occur in December since 2002. It's also one of the driest starts to the wet season on record for Southern California, leading to extreme fire danger.
Santa Ana winds are strong northeasterly winds that move downslope and offshore in Southern California. They originate from dry high-pressure air masses usually located over the Great Basin, which is the classic setup seen today.
Over 4,000 firefighters are battling four large wildfires that have burned over 83,000 acres. The newest fire, the Skirball fire in Los Angeles County, engulfed Interstate 405, one of America's busiest highways, and closed it for a time. The Creek fire, also in Los Angeles County, injured seven firefighters today. The Thomas Fire in Ventura County is the largest of the four, which started Tuesday morning and is still 0 percent contained.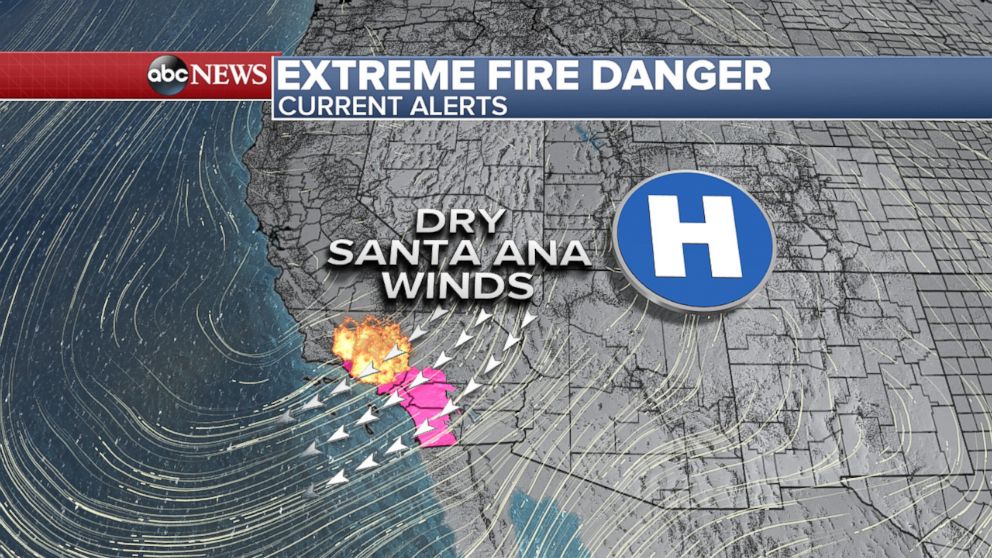 High pressure over the Great Basin continues to bring dry, offshore winds to Southern California today although they are not as strong as Tuesday. Expect those winds to pick up again this evening, however, with the next major Santa Ana wind event is forecast to begin tonight and last through Thursday.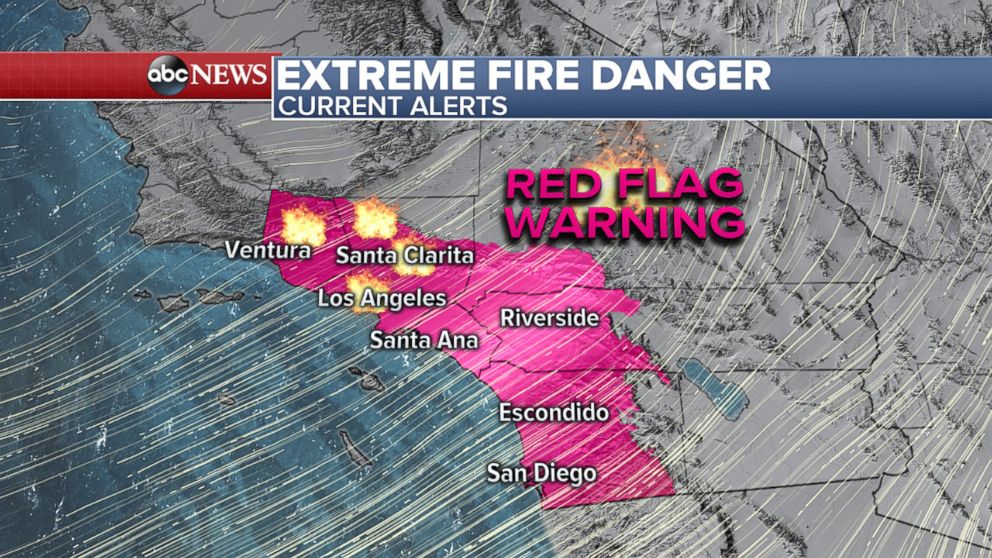 Red flag warnings remain in effect from Ventura to San Diego today, and extreme fire danger will continue in these areas through at least Friday.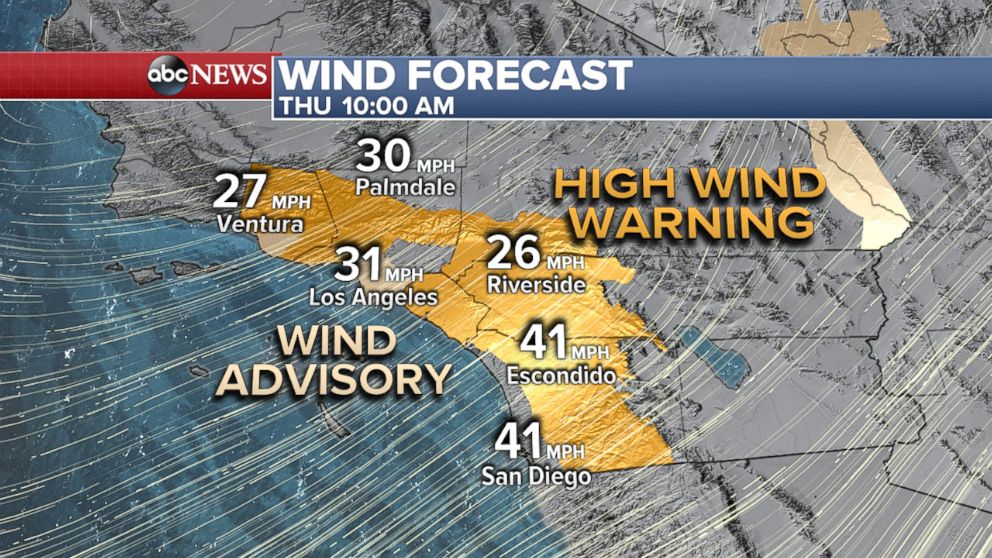 By late tonight and especially into tomorrow morning, very strong wind gusts will return. Offshore sustained winds at 20 to 40 mph are expected with gusts of 60 to 80 mph. Wind advisories and high wind warnings are in effect until Friday afternoon when they will finally start to subside.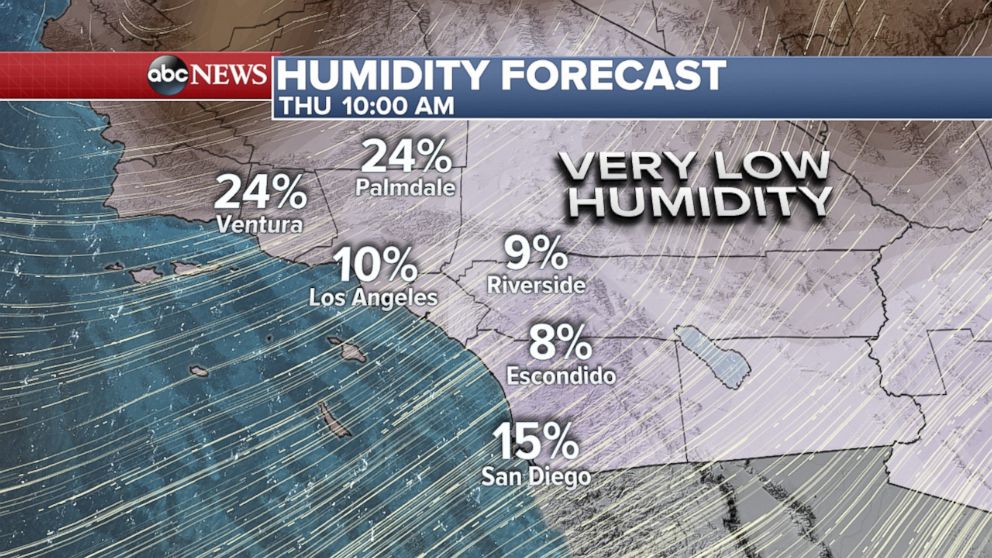 Relative humidity values will also be extremely low. Most areas will see humidity in the single digits and teens, with poor overnight recovery.