— -- A fire crew in Oklahoma City responded to an "udder-ly" bizarre scene this past weekend -- a cow stuck in a neighborhood swimming pool, officials said.
A resident had been drinking his morning coffee Sunday when he heard some sort of "snorting" coming from the pool area and went to investigate, according to a Facebook post by the Oklahoma City Fire Department.
After finding the cow had fallen through a hole in the pool liner, the resident called 911, the fire department wrote.
Firefighters thought about trying to get the animal out by tying a rope around the animal's neck but determined it would not work because the cow was nearly 1,500 pounds, the fire department said.
An animal control crew then responded to the scene and figured that hoisting the cow out using a tow truck would be best, according to the fire department.
Firefighters drained some water from the pool to reduce the likelihood of the cow experiencing hypothermia before hoisting the cow to safety, the Oklahoma Fire Department said.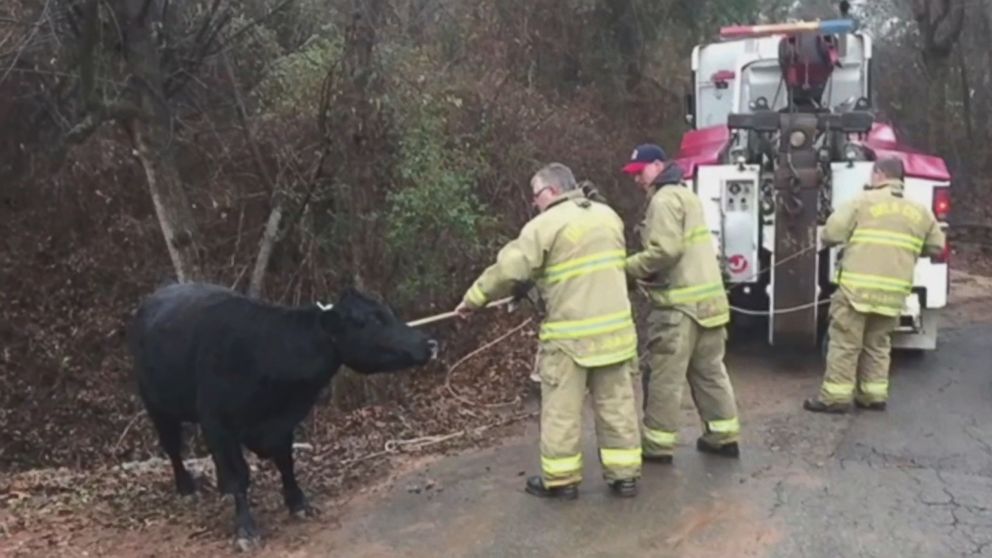 The animal was then loaded into a stock trailer for transport and is expected to be "just fine!" the department added.