An unsettled weather pattern is developing in the Eastern U.S. with heavy rain and flooding possible from the Ohio Valley to parts of the Northeast. A flood watch already has been issued for six states this morning.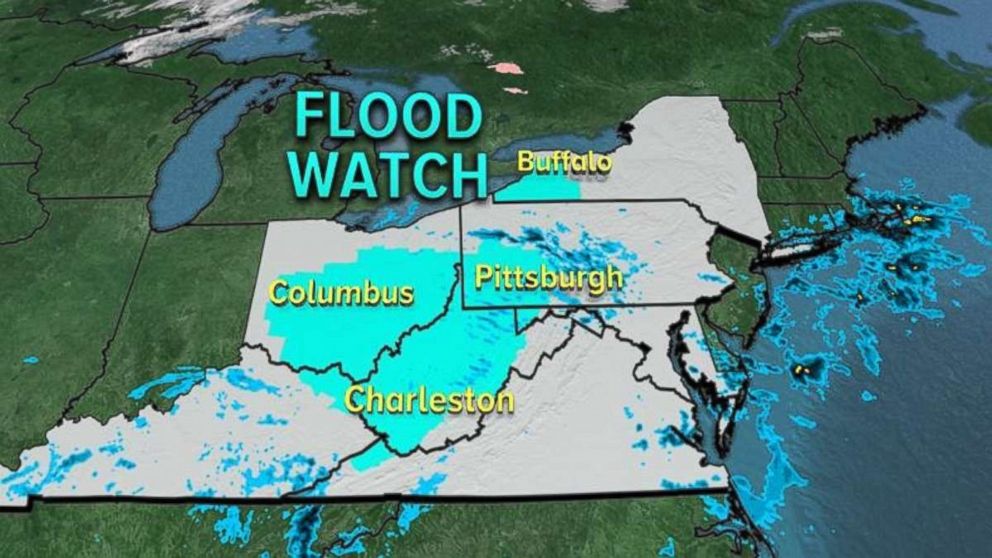 More heavy rain is expected tonight and into tomorrow morning as the storm heads east.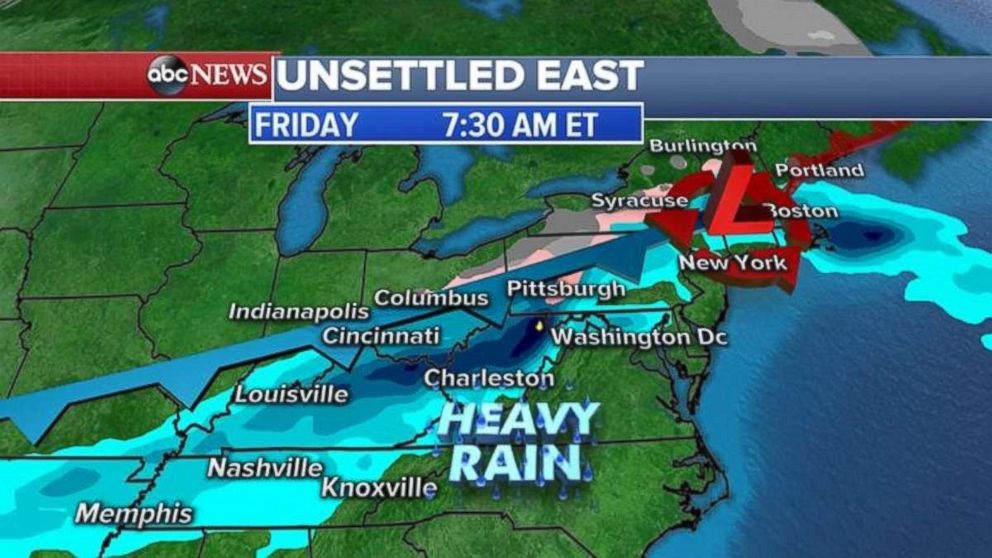 Another storm system will develop Saturday night along the East Coast, bringing even more precipitation. Snow is a strong possibility north of Washington, D.C., in Philadelphia, New York and Boston.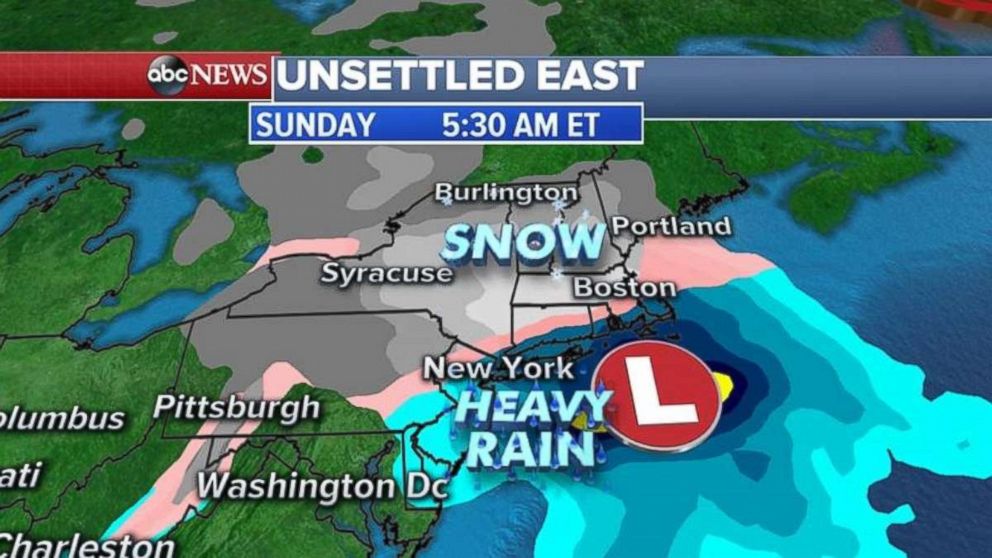 As much as 3 inches of rain may fall in parts of the Ohio Valley and into Appalachia and the Northeast.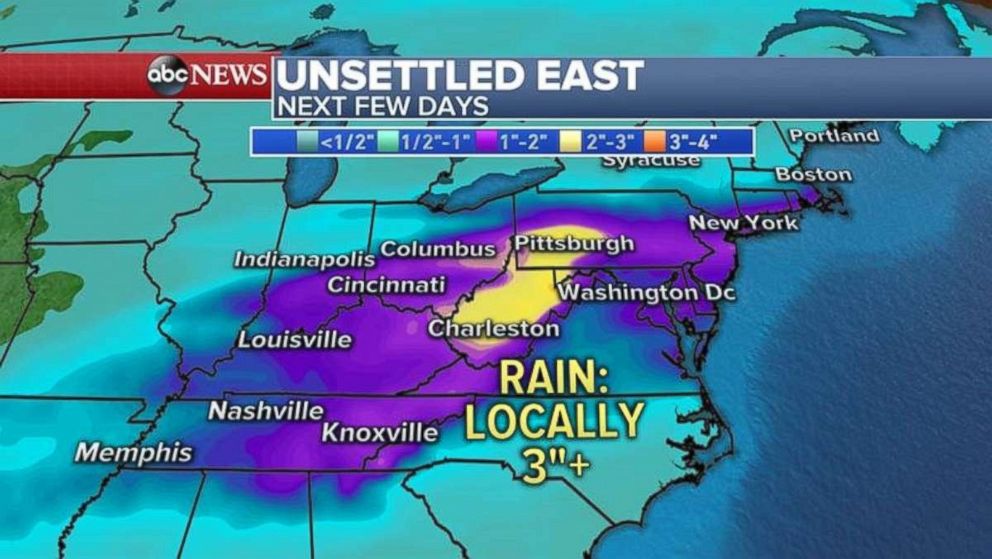 Spokane, Washington, yesterday got 7 to 10 inches of snow, enough to make it the city's snowiest Valentine's Day ever. With this system moving south, Winter Weather Alerts have been issued for seven western states from Montana to Texas.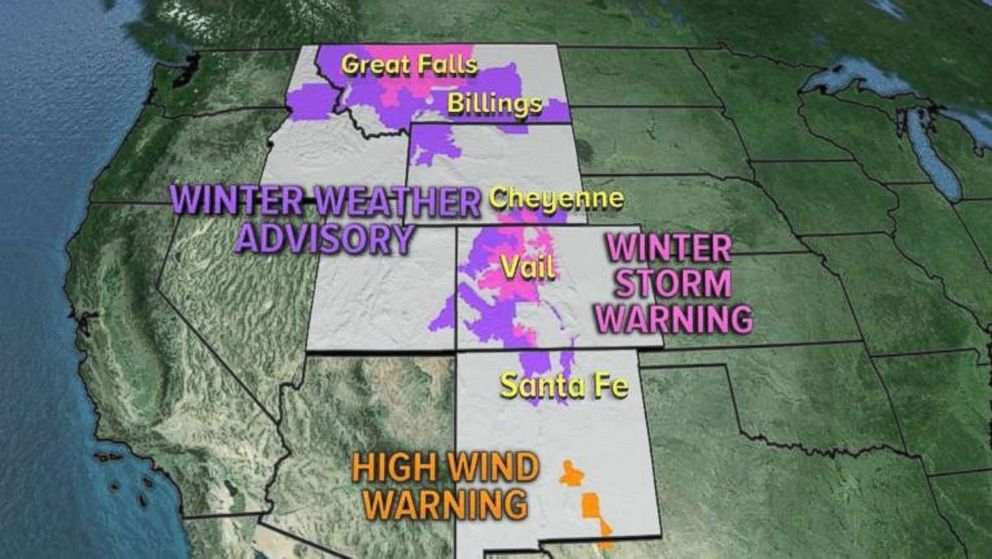 That storm is dropping heavy rain in Arizona and New Mexico today and snow in the Rockies.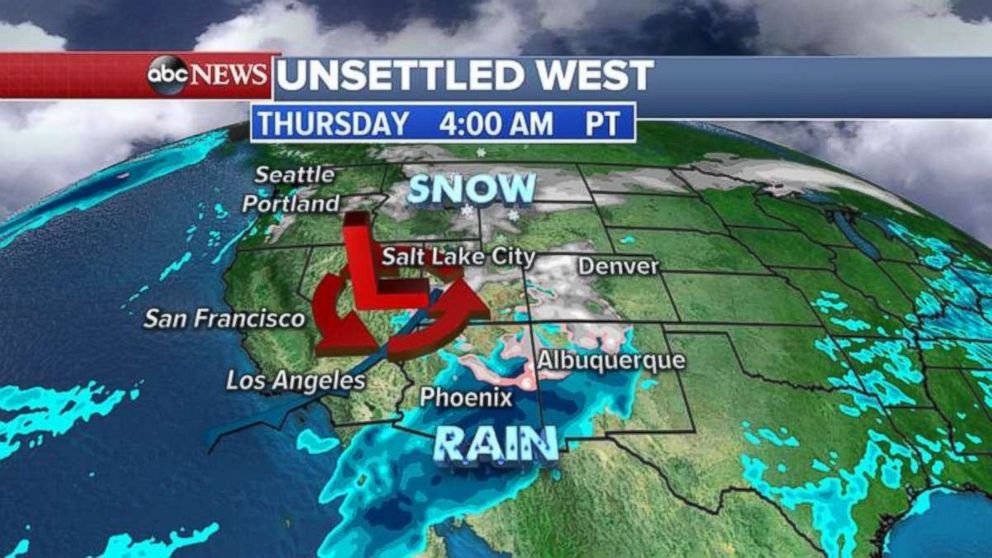 That system will continue into the Southwest deserts this afternoon.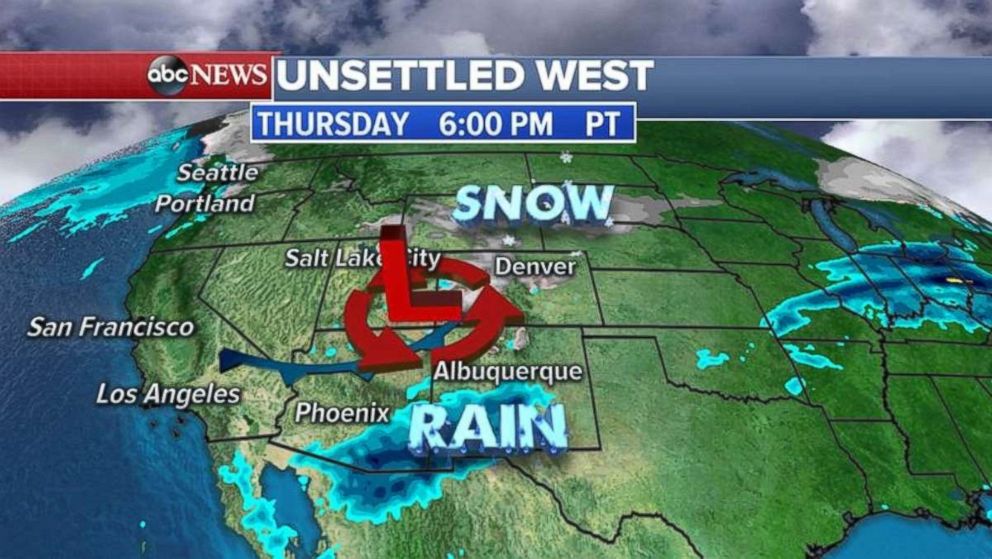 Rainfall totals in Arizona and New Mexico may reach 1 inch, and parts of Colorado may see 2 feet of snow.