Heavy rain combining with snow melt has forced rivers and streams above their banks in Montana and parts of the Pacific Northwest.
The Missoula County Sheriff's Office has issued a mandatory evacuation for dozens of homes, as Missouri River tributaries are surging and forecast for major flooding through the weekend. It could be the region's worst flooding since 1981.
In eastern Washington, several rivers are coming out of their banks and also could contribute to record flooding.
Flood watches and advisories have been issued from Montana to Washington, as several areas nearby could see 2 to 3 inches of rain over the next few days.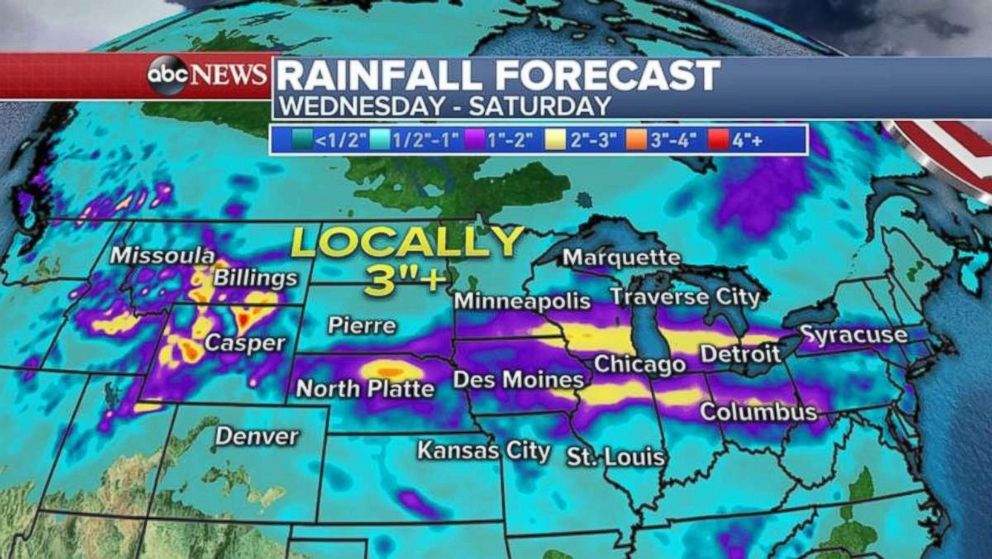 The active weather pattern producing that precipitation also may bring several days of severe weather all the way from the Plains into the Northeast.
Illinois, Indiana and Michigan are expecting severe weather today, including damaging winds and possibly even tornadoes.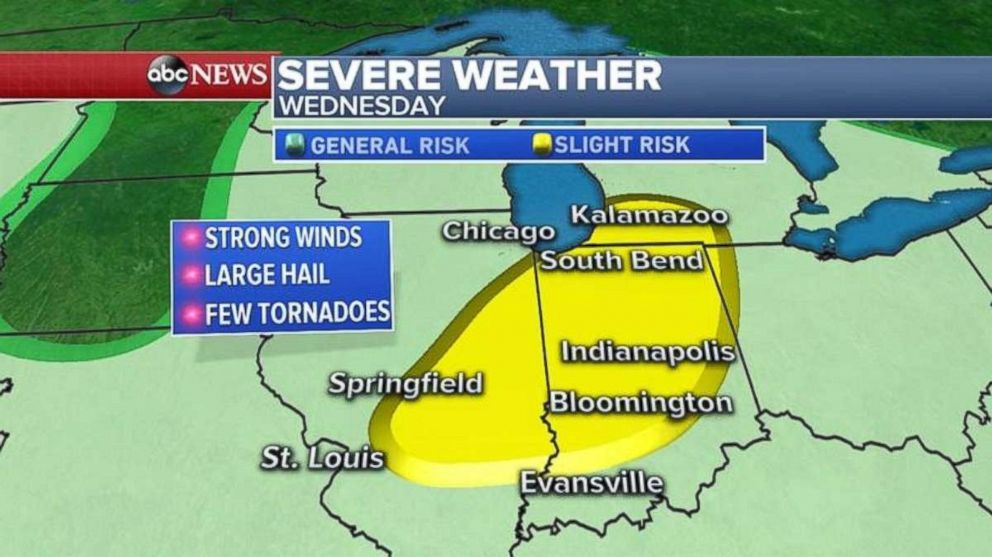 A severe weather threat will continue into Thursday for the Plains as a new system moves in from the West.
The current storm in the Midwest may bring severe weather to the inland Northeast and parts of the mid-Atlantic.
Looking ahead to tomorrow, the Plains are being threatened by strong winds and hail, and the Northeast may see thunderstorms, gusty winds and hail.