In the latest U.S. incident of authorities being called on black people going about their routine lives, a youth soccer league official in Florida called 911 on an African-American father for yelling instructions at his son during a game.
The incident occurred over the weekend in Ponte Vedro when a white field marshal at a teenage soccer game summoned two St. Johns County sheriff's deputies on a man who claimed he was yelling at his son and not the referee.
The police intervention was recorded on cellphone video by a witness, Ginger Williams, who posted the encounter on Facebook under the headline, "Soccer while black."
"All he did was tell his kid that the ref was correct and cheered him on, and told him to 'play your game,'" Williams told ABC News on Tuesday. "Other parents were like, 'Whoa, he was talking to his kid.'"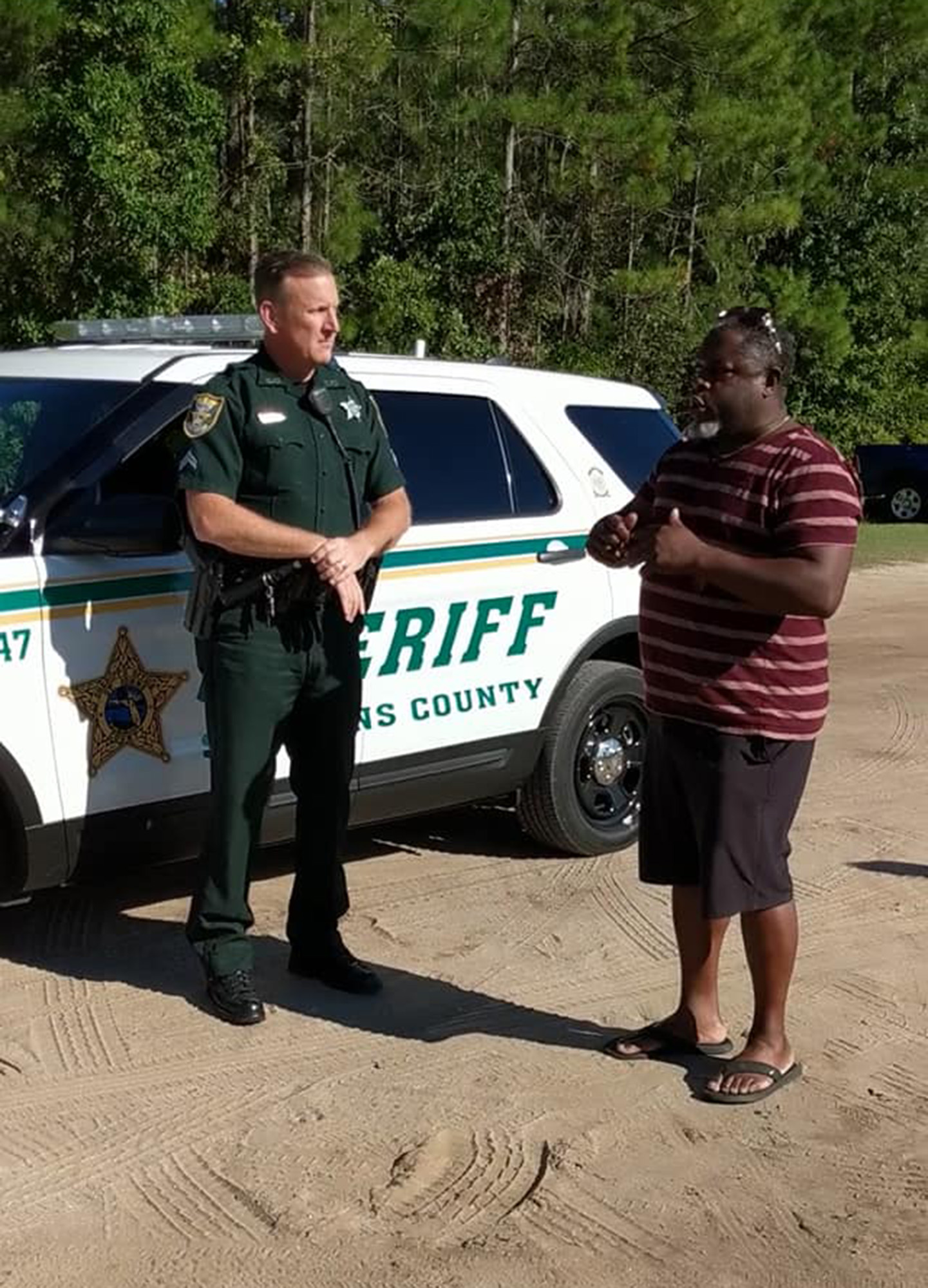 Williams dubbed the field marshal "Golfcart Gail" because she was driving a golf cart.
The father, who was not identified, is heard in the video explaining that the field marshal mistakenly thought he was yelling at the referee for making a questionable call.
"They had a bad call with my son and ... I said, 'Hey, the ref was right.' She thought I was yelling at the ref. So, she came over and I was like, 'No ma'am, I was yelling at my son. Nobody else,'" the father is heard telling deputies who responded to the scene.
He told deputies the field marshal called 911 even after he offered to leave the game to avoid any trouble.
The field marshal, who was not identified in the video, told deputies she called 911 after the father "got nasty with me," according to the video.
But Williams said the father was only trying to explain to the field marshal that he was just speaking to his son.
"Then she says to him, 'Well, you can pack up and go and I'm going to call the police,'" Williams told ABC News.
Williams said she had never met the father until the incident. She said his son was on a squad playing against her son's team.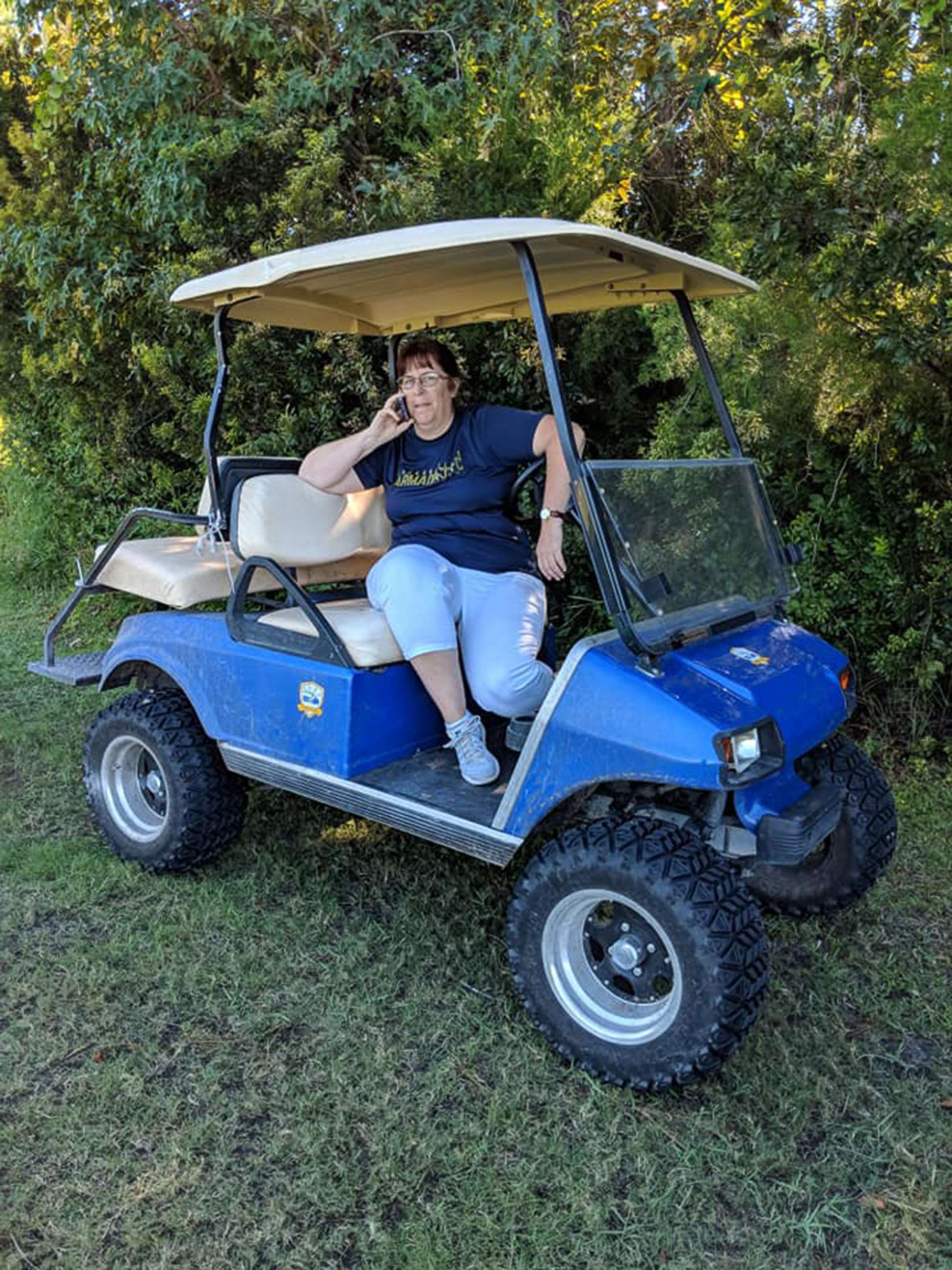 She said she decided to intervene and record the encounter after she heard the field marshal tell the father, "I no longer feel safe due to your threatening behavior."
Williams said she and other parents spoke to the deputies because "we wanted to make sure the police knew what really happened."
The field marshal is heard on Williams' video telling the deputies it was her job to patrol the games to keep a lid on any potential problems. She said that earlier in the game, she had to throw out another parent for screaming at a referee.
"So I was sitting there watching. Calls were going on and I see this gentleman jump up and run over towards the field in a loud voice," she is heard in the video telling deputies.
When one of the deputies noticed Williams filming the episode. Williams, who is white, responded, "I just want to make sure this man is safe, period. I don't understand why this woman felt the need to call the police on this man."
A deputy told Williams, "Anybody can call the police at any time for any reason. We'll respond."
The deputy later said, "I'm involved to help referee the disturbance and I'm going to do that."
After speaking to both the field marshal and the father, the deputies told the dad, "I don't have any reason to detain you" and let him go.
As Williams escorted the father to his car with her cellphone still recording, he told her, "It's just too much. It's just too much."
Another parent at the game, Maria Morales-Walther, also took video of the encounter between the field marshal and the father.
"He was standing next to me, talking to his son and this lady decides to butt in somehow and is now calling the cops because he was talking to his son," Morales-Walther says in her video, which she shared with ABC News.
When the field marshal saw her filming the encounter, she told Morales-Walther, "Ma'am, you can leave too. Videotape yourself as you're walking out."
Gary Easom, president of the Ponte Vedra Athletic Association, told ABC affiliate station WJXX-TV in Jacksonville that the incident has been mischaracterized on social media and is more about parents behaving badly while watching their child play soccer.
He said a father had already been ejected for verbal abuse of high school aged referees and that a mother was scolded for using profanity in the stands. He said parents are not supposed to approach their children during games.
Easom, who was not at the game, said the field marshal told him about the incident and explained why she called 911.
"This happens more times than I would like," Easom told WJXX-TV, adding that police are usually not called.
It was at least the third time this week that police were called on black people for seemingly innocuous reasons.
A white woman in St. Louis was fired from her job as a property manager after videos went viral of her trying to block a black man from entering his own apartment building on Saturday.
D'Arreion Toles recorded his attempts to enter his apartment complex after returning home late from work. The woman, identified as Hilary Mueller, can be seen standing in the doorway asking Toles what unit he lives in and to see his key fob. Mueller called the police on him even after she followed him to his apartment and watched him enter it.
In Brooklyn, New York, a white woman called the police on a 9-year-old black boy she claimed grabbed her butt at a corner store. Surveillance video at the store showed the child's backpack brushed against her backside.
The woman later apologized to the boy.