Police in Florida charged a man with killing his wife and dumping her body in a lake, hours after he made a bleary-eyed appeal for the missing woman to return home.
Police Tuesday recovered the remains of Surya Sari-Prihatin Toha, 41, from her car found at the bottom of a lake near her husband's workplace, after viewing a surveillance video, they say, that allegedly shows Munawar Toha pushing the car into the water.
A grieving Munawar Toha, 63, made an emotional, on-camera appeal Monday for his wife to come home.
"Your children miss you," he said, sobbing. "Please, come home."
But hours after Toha appeared crying in public, police found the car, a silver Daewoo, with his dead wife's body in it.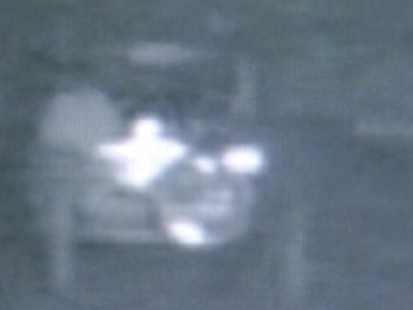 He was arrested Tuesday and appeared in court today for an appearance, but was not arraigned, according to his lawyer, Jeffrey Dwyer. He was ordered held without bond.
Police said they began to investigate Toha because they believed his behavior was suspicious and atypical of a husband whose wife was missing.
Three off-duty members of the Coral Springs Police Department acted on a hunch Saturday and began investigating the lake behind the Florida Department of Transportation building where Toha worked, Det. Scott Myers told reporters.
"On Saturday, while off duty we were thinking of places where the suspect may have put the car," Myers said of himself and two other officers who first thought to look at the lake.
The cops found a large hole in the fence around the lake in North Broward County and noticed security cameras belonging to a local business overlooking the lake and nearby parking lot.
The grainy black-and-white video reveals a man driving Surya Toha's missing car into the parking lot, police said.
The tape shows a man "driving the car into the parking lot, removing a bicycle from the back of the car, then driving the car through a hole in the fence, pushing it over the bank and ultimately the car submerging in the water, disappearing from sight," Myers said.
Husband Alleged to Be Man in Video
Police said Surya Toha's body was found in the car's passenger seat and, they believe, her husband is the man in the video.
The Miami Herald reported that Surya's head was covered by a bag when the body was found.
After reviewing the surveillance footage, a team of divers scoured the lake and found the car in about 30 feet of water.
Toha's lawyer, Jeffrey Dwyer, told ABC News.com that he "would not get into case strategy" and would not say how Toha planned to plea at an upcoming arraignment.
Surya Toha went missing March 23. Her two young children are being looked after by an aunt.