Football Hall of Famer Frank Gifford, who later became an iconic sportscaster, died unexpectedly today at his home in Connecticut, his family said in a statement.
He was 84.
The statement from the Gifford family, released by NBC News, said: "It is with the deepest sadness that we announce the sudden passing of our beloved husband, father and friend, Frank Gifford. Frank died suddenly this beautiful Sunday morning of natural causes at his Connecticut home.
"We rejoice in the extraordinary life he was privileged to live, and we feel grateful and blessed to have been loved by such an amazing human being. We ask that our privacy be respected at this difficult time and we thank you for your prayers."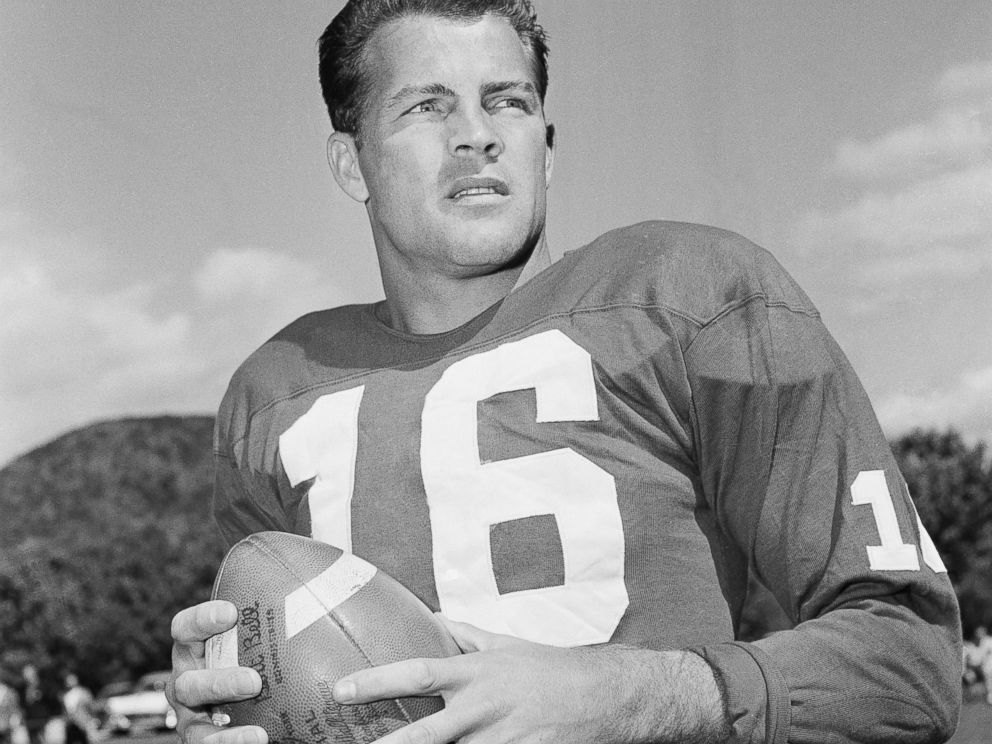 The New York Giants also noted Gifford's death on the team website.
Giants President John Mara, whose late father Wellington, then team vice president, drafted Gifford as the team's No. 1 pick in 1952, said Gifford was like family.
"Frank Gifford was the ultimate Giant. He was the face of our franchise for so many years," John Mara said in a statement today. "More importantly, he was a treasured member of our family. My father loved him like a son and was proud to act as his presenter for the Pro Football Hall of Fame, a favor Frank returned years later by presenting my father in Canton. For my siblings and me, Frank was like a revered older brother whom we looked up to and admired. We loved him and will miss him terribly."
Gifford, a native Californian, was an All-American at the University of Southern California.
While playing for the NFL-champion Giants in 1956, the running back and wide receiver was named the NFL's Most Valuable Player.
He played for the Giants for his entire 12-year career, from 1952 to 1964, which also included the team's loss in what has been dubbed "The Greatest Game Ever Played" in the 1958 National Football League Championship Game against the Baltimore Colts.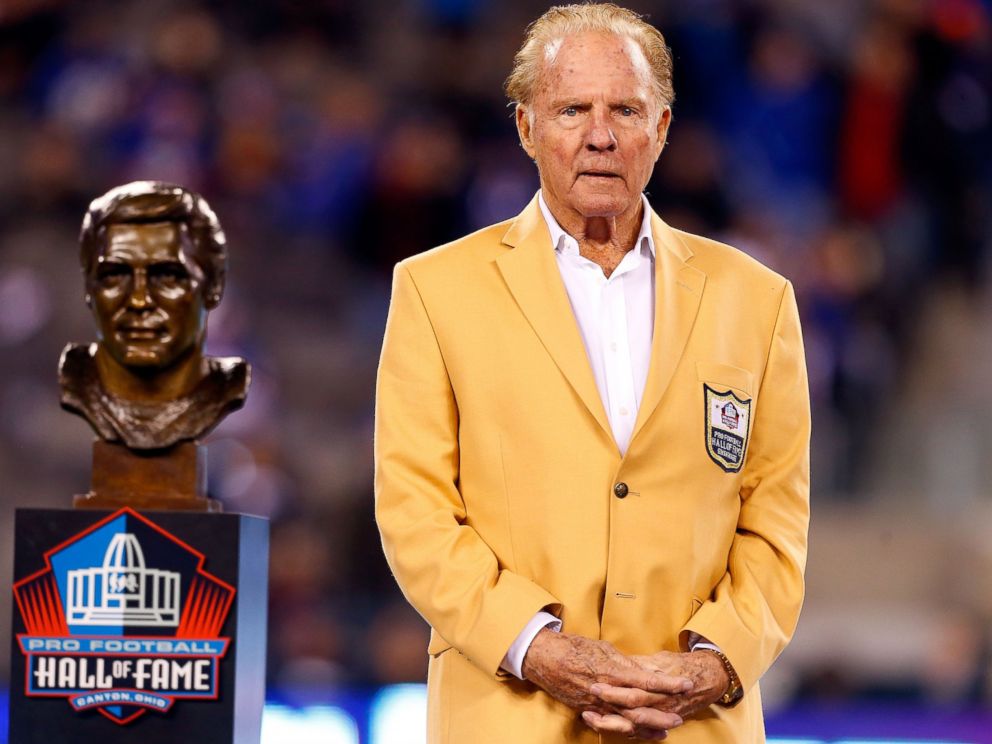 He was inducted into the pro-football Hall of Fame in 1977, in addition to being in the College Football Hall of Fame.
He later became a broadcaster for "Monday Night Football," from its second season in 1971 until 1997, sharing the booth at various times with the legendary Howard Cosell, Don Meredith and O.J. Simpson.
Gifford is survived by wife Kathie Lee Gifford and their two children, Cody and Cassidy, as well as three children from a previous marriage, Jeff, Kyle and Victoria.
The Associated Press contributed to this report.