— -- Roxy Getter may have just made the history books.
In July, the 8-year-old from Punta Gorda, Florida, reached the top of Mount Kilimanjaro -- after climbing all 19,341 feet -- during a family trip to Africa.
"Hi everybody, so today is day 6," Roxy said in a video diary, "and today I, we, finished climbing the top of Mt. Kilimanjaro! I was so tired. I could barely even walk."
Woman Recounts Climbing Mt. Kilimanjaro at 300 Pounds in New Book
Climber who reached top of El Capitan solo and without gear still in awe of 'outrageous wall'
Roxy and her family -- mom Sarah, dad Bobby and 10-year-old brother Ben -- chronicled their trip up the mountain over six days in video diaries. They said they ran up and down stairs, biked and took a lot of walks to train for the feat. It was the family's first camping trip.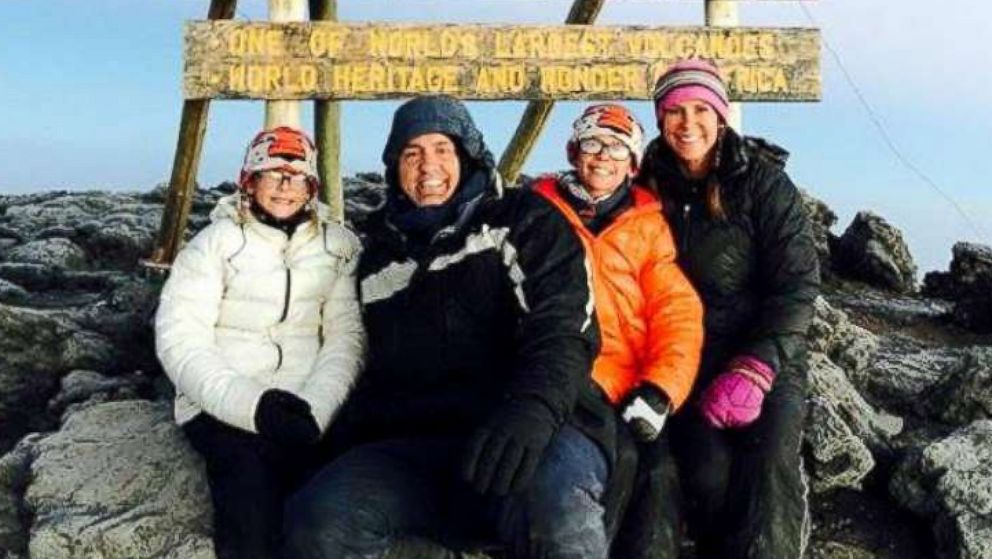 Sarah Getter said on day 6, the family spent seven hours and 14 minutes getting to the top.
"We are so proud of the kids. They did an amazing job. So lucky they are ours," she said in a video diary.
Roxy told ABC News today that she is still game to climb another mountain but there's a catch.
"I would like to climb, like, a little mountain, but not like six nights and seven days," she said. "I would like to go up the mountain for a couple of hours and then come back down and go home."