A school bus carrying an Indiana high school basketball team to a state tournament game overturned Saturday after it was sideswiped by a woman who spilled her drink on herself, police said.
None of the 27 people on board -- six adults and 21 students -- suffered life threatening injuries when the school bus crashed and overturned on the side of Indiana's Interstate 65, the Indiana State Police said.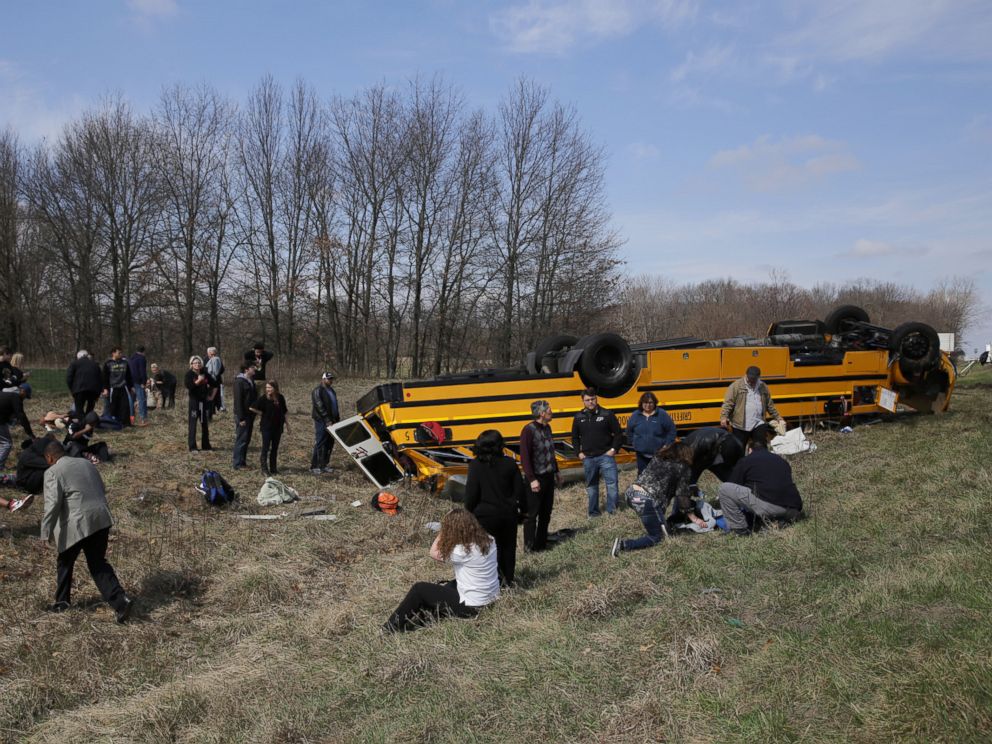 Police say Dominique Small, 23, was driving in a car when her drink spilled on her. When she tried to grab the drink, she lost control and sideswiped a school bus carrying the boys' basketball team from Griffith High School, police said.
The bus was pushed off the road and rolled over, police said.
The team was headed to Lafayette, Indiana, for a semi-state championship game, said Bobby Cox, Commissioner of the Indiana High School Athletic Association.
He said today's game has been postponed.
"The Indiana High School Athletic Association is thankful there were no reported fatalities," Cox said. "We will confer with the Griffith administrators on Sunday and let them suggest a possible makeup date and time and will communicate that when a decision is made."
Thank to all who have sent well wishes and prayers to the GHS family. Please continue to keep our school community in your thoughts.

— Griffith High School (@GriffithHigh) March 19, 2016
The winner of the semi-state game will advance to next weekend's state championship game in Indianapolis, Cox said.