— -- Torrential rain in Houston, Texas, has led to nearly 900 emergency rescues as severe flooding trapped drivers on roadways and residents inside their homes.
Parts of the Houston area have experienced 17 inches of rain in the past 24 hours.
Up to 4 inches of rain fell each hour this morning at Houston's airport. Since midnight, nearly a foot of rain has fallen, making it the wettest April on record in the city.
Gov. Greg Abbott has declared a state of emergency in nine counties.
With nine counties affected, this is the most widespread flood event there since Tropical Storm Allison in 2001.
At least four people were killed, Harris County Judge Ed Emmett said this afternoon.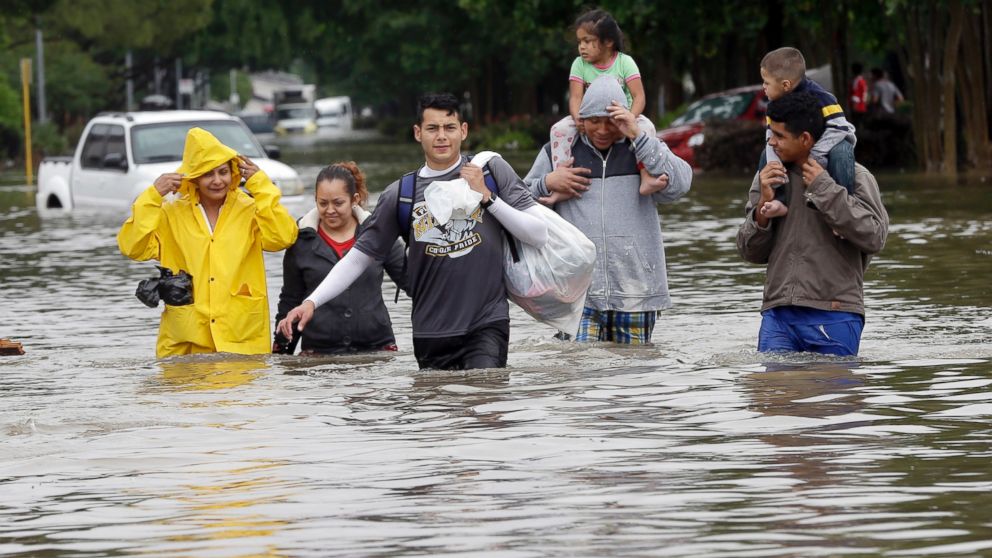 Earlier today Houston Mayor Sylvester Turner urged residents to stay home.
"Do not try to drive through this water. Please stay at home," Turner said. "Even if you're home -- you feel it will be flooded -- you're not going to help yourself by leaving your house and trying to go some place else."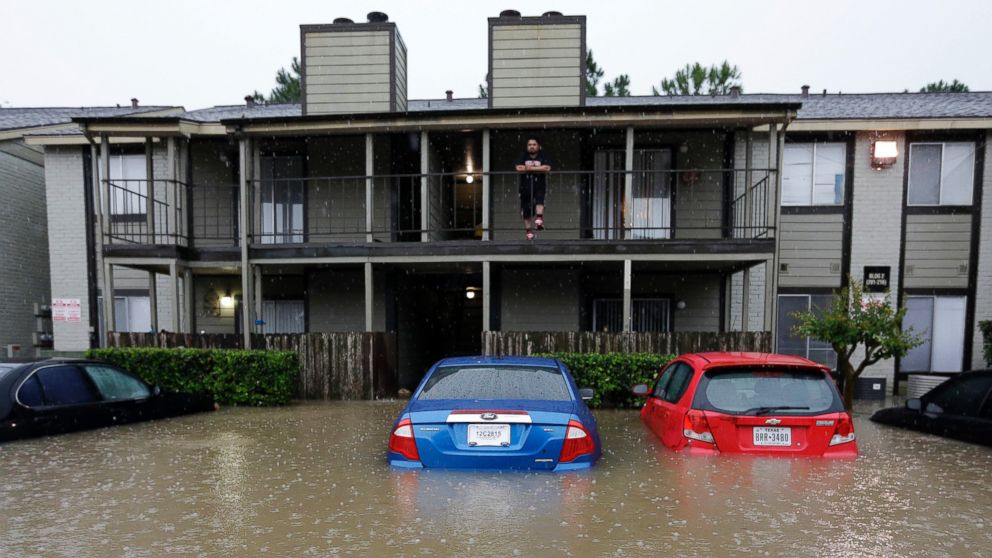 There have been 44,000 power outages in the city, Turner noted.
The severe flooding can be blamed on an overflow from local creeks and bayous, according to the Harris County Emergency Management office.
The mayor said there was one upside to the torrential rain: it struck overnight and early this morning -- when most people are not at work and children are not in school.
Houston schools are closed today because of the severe weather.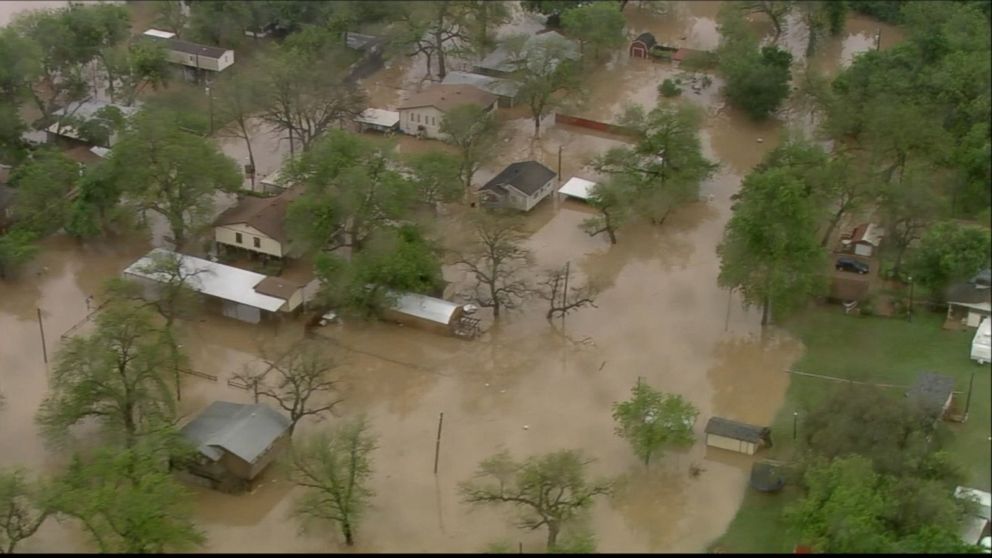 Rainfall rates have tapered off, but more rain is expected this evening and overnight which could cause additional water rescues and significant flooding.
Severe storms with hail, gusty winds and even isolated tornadoes are expected in Texas today through Wednesday.