— -- Hundreds of coffee cans and packages mysteriously washed ashore a beach in Indialantic, Florida, today, according to police and residents.
The yellow Café Bustelo coffee canisters lined the beach "as far as the eye could see even with binoculars," according to Indialantic resident Laurie Cus, who lives on a condo by the beach.
"I haven't seen anything like this since I've been here, and I've lived here for 10 years," Cus told ABC News. "I just woke up and saw all these yellow things, what seemed like thousands of them, scattered across the beach."
Cus said that the debris was cleared within two hours of her seeing it in the early morning.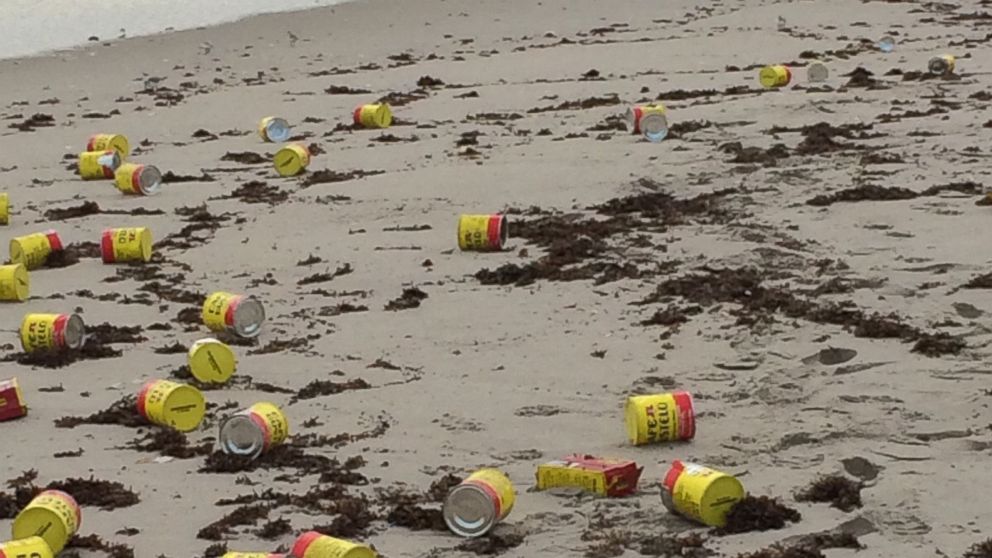 Dozens of locals and tourists "scavenged" for the coffee can and packages, much of which were sealed and "usable," she said.
The Indialantic public works department also helped clear the beach and donated most of the coffee to a local charity for the homeless, according to Indialantic Police Department Staff Sgt. TW Baker, Sr.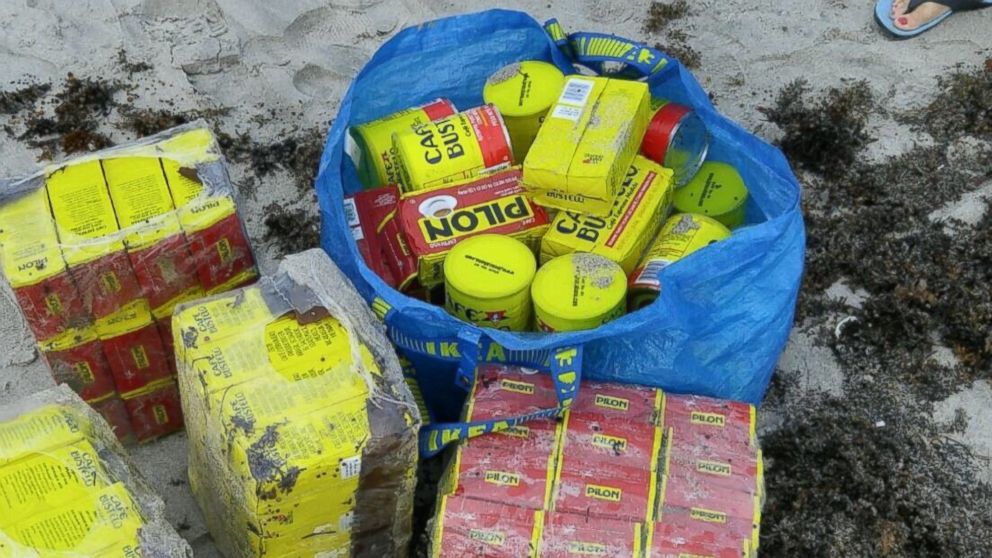 Baker told ABC News today the department wasn't sure where the cans came from.
Some local reports have speculated the cans could be from containers that fell overboard from a barge in the Port of Palm Beach this past Sunday, according to the U.S. Coast Guard.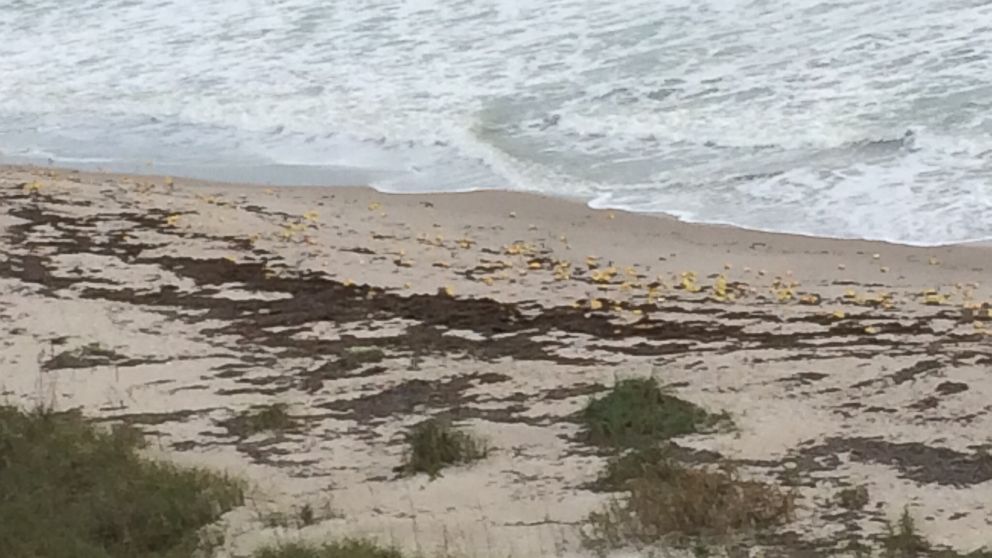 Mariners and beachgoers were "urged to not approach or open any containers in the water on shore," the Coast Guard said in a statement today. "One missing container is known to contain wet cell batteries. While the batteries are not believed to pose a serious environmental risk, the batteries do contain corrosive material which may result in chemical burns to the skin."
The U.S. Coast Guard and Café Bustelo did not immediately respond to ABC News' requests for additional comment.