Hurricane Arthur, now a Category 2 hurricane, threatens to ruin holiday plans along the East Coast.
Interested in
?
Add as an interest to stay up to date on the latest news, video, and analysis from ABC News.
Here's what you should know about the storm and how it's going to affect your Independence Day fireworks and fun:
Hurricane Arthur Threatens East Coast
Arthur Becomes a Hurricane, Takes Aim at Carolinas
Breathtaking NASA Image of Season's First Named Atlantic Storm
Who's getting hit?
North Carolina, mostly. The hurricane is expected to swipe the state's coast early Friday before moving toward New England.
It will likely become a Category 2 hurricane on Friday.
The hurricane will bring heavy winds and rain, strong rip currents and storm surges up to five feet near the Outer Banks.
Several fireworks shows in North Carolina have been canceled.
The storm is also bearing down on parts of South Carolina, but should clear up by Friday.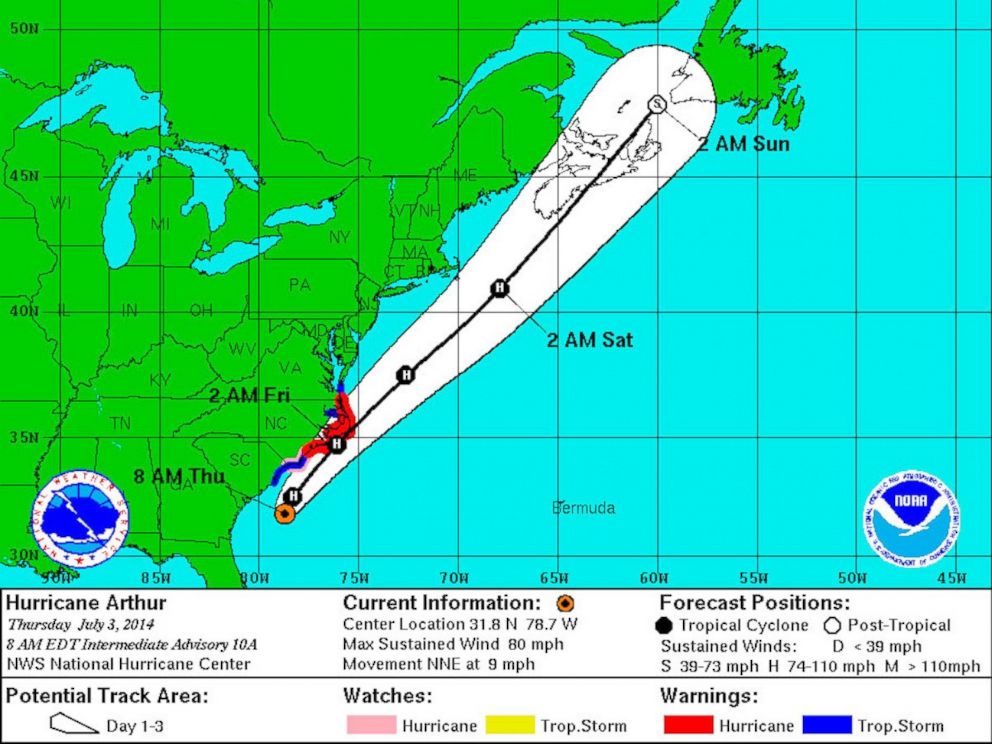 What about the Northeast?
Parts of the Northeast saw heavy rains overnight, but in New York and Washington, D.C., the skies should clear in time for fireworks.
Macy's annual fireworks show above the East River is still scheduled for Friday night, but the Tri-state area will see rain during the day, so cancel your beach plans.
There's only a small chance of rain on July 4 in Washington, D.C. and the National Mall Independence Day Celebration is also still scheduled to happen.
Boston will likely see rain on Friday. The city moved its annual Pops Fourth of July fireworks show to today, in an effort to beat the bad weather.
Can fireworks go off in the rain?
Yes, and they often do. The problem is actually wind, said Julie Heckman of the American Pyrotechnics Association.
"Winds can affect the fallout zone, meaning it can blow debris and smoke in the direction that we don't want," she said.
Rain alone isn't enough of a reason to cancel a fireworks show, but event organizers might consider rescheduling if they think people won't show up, Heckman said.
"That will be a deciding factor," she said. "The one thing we're fortunate about with this Fourth of July falling on a Friday is that there is some flexibility. Event organizers are going to discuss what their options are. It's possible shows could be postponed to the 5th or 6th or even the 7th of July."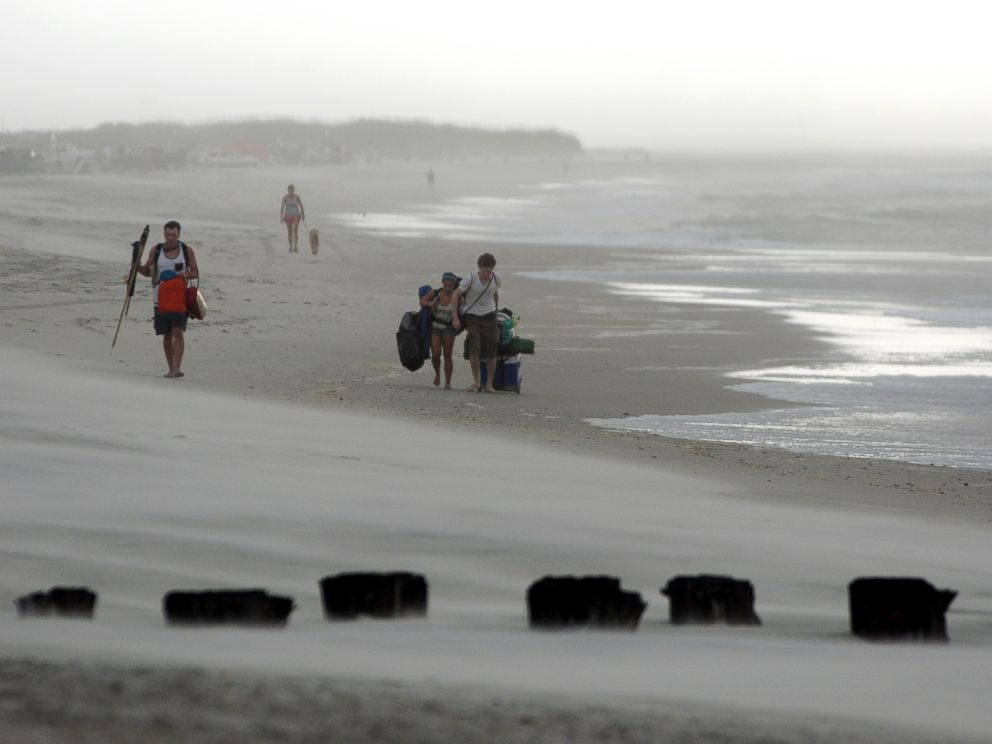 What about the rest of the weekend?
Sunny skies are ahead.
Hurricane Arthur might be raining on some Friday plans, but the entire weekend isn't lost.
North and South Carolina will see "the worst of this hurricane" today and tonight, ABC meteorologist Ginger Zee said.
But after that, a cold front will start to push the rain away.
"It's a miss for most of the East Coast," she said.
Most areas will see sun on Saturday.