— -- A new storm is strengthening in the Atlantic Ocean even as much of the southern United States continues to deal with the lingering effects of Hurricane Harvey.
Hurricane Irma is officially a Category 3 storm as of Thursday evening, and it is expected to continue to strengthen as it moves west-northwest at 12 mph. It currently has maximum sustained winds of 115 mph, according to the National Weather Service.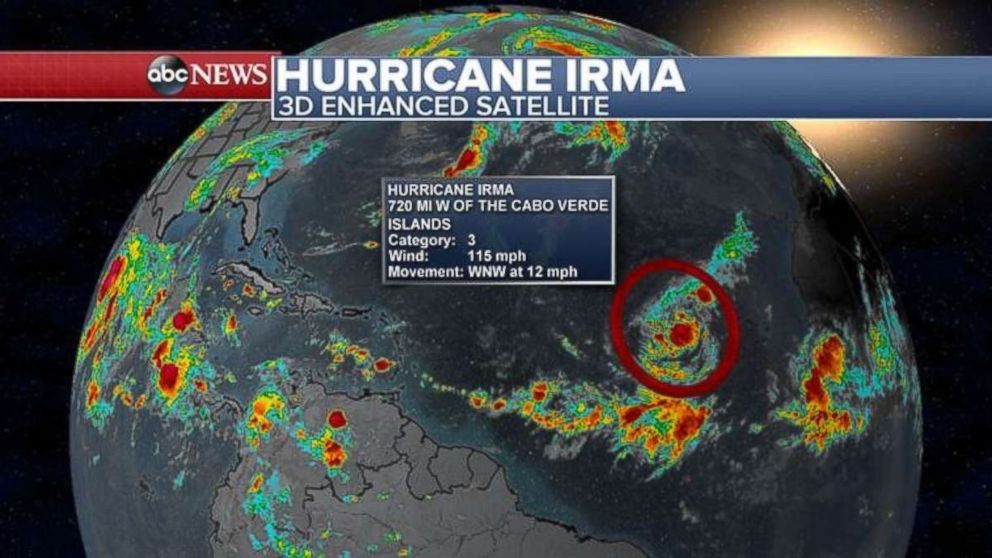 It doesn't currently pose a threat to land, and it's too early to say exactly what track the storm will take.
Irma is expected to become a Category 4 storm by Monday.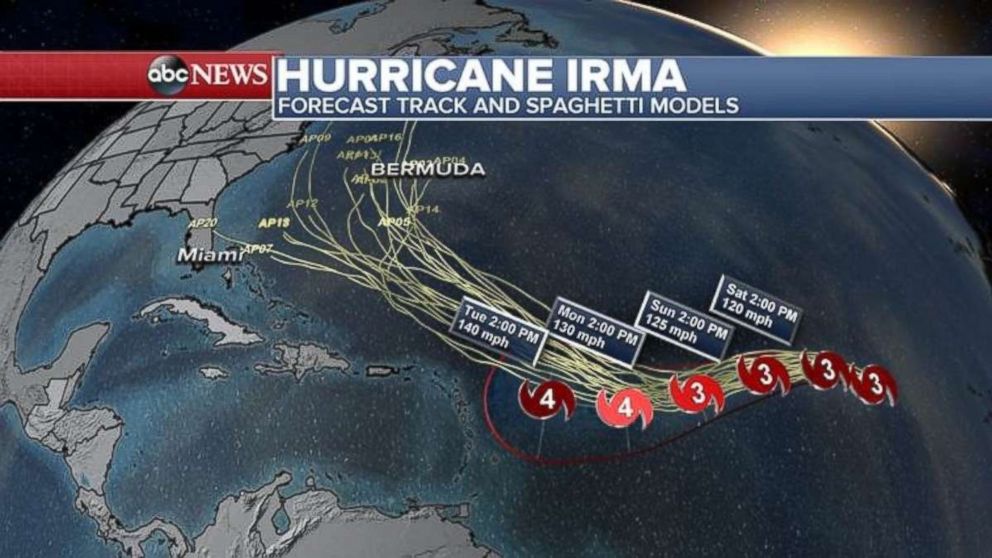 Even though the storm is a week or more away from threatening the United States -- if at all -- Louisiana Gov. John Bel Edwards was asked about the storm on Thursday. He said simply "we don't know where it's going to go," but a Federal Emergency Management Agency official with Edwards said they will start planning for the storm.