Six people, including four young children, died after getting trapped in a house fire near Logansport, Indiana, early Wednesday morning.
Indiana State Police on Thursday identified the victims as Joseph Huddleston 42, his 10-year-old daughter Kadee Huddleston, his 25-year-old stepdaughter Brandi Vali and her three children, Swayzee Hite, 3, Rhylie Hite, 1, and 3-month-old Marshall Hite.
Joseph Huddleston's 43-year-old wife, Sheila Huddleston, and his 19-year-old son, Brandon Huddleston, managed to escape as the flames engulfed the home. The pair was taken by ambulance to Logansport Memorial Hospital with non-life threatening injuries, state police said.
Investigators found no evidence indicating the fire was intentionally set, after completing an inspection on Thursday of the entire burned-out structure and debris. But due to the amount of destruction, the cause of the fire remains undetermined, according to state police.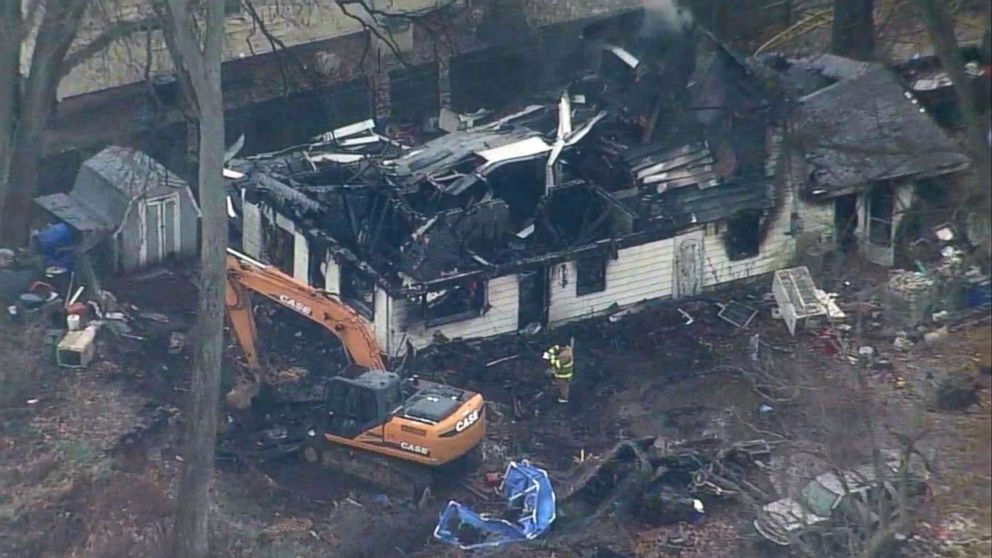 The fire ignited at the residence just before 2 a.m. local time on Wednesday in a rural area of Cass County, about three miles outside the city of Logansport. The two-story home erupted in flames by the time two deputies arrived on scene, according to the Cass County Sheriff's Department.
One of the deputies tried to gain access to the second story by climbing onto the first-floor roof but he was pushed back by smoke and flames. The roof and second floor collapsed due to the early morning blaze, the sheriff's department said.
There were no working smoke detectors inside the house, according to state police.
The remote location of the residence posed a challenge to firefighters trying to access the nearest water source to douse the flames. Firefighters had to truck in water from Logansport's hydrant when their tanker trucks ran dry, state police said.
Authorities began combing through the scorched remains after the blaze was fully extinguished. Bodies of the deceased were found in different parts of the home, according to state police.
A Cass County deputy suffered from smoke inhalation but refused medical treatment at the scene, state police said.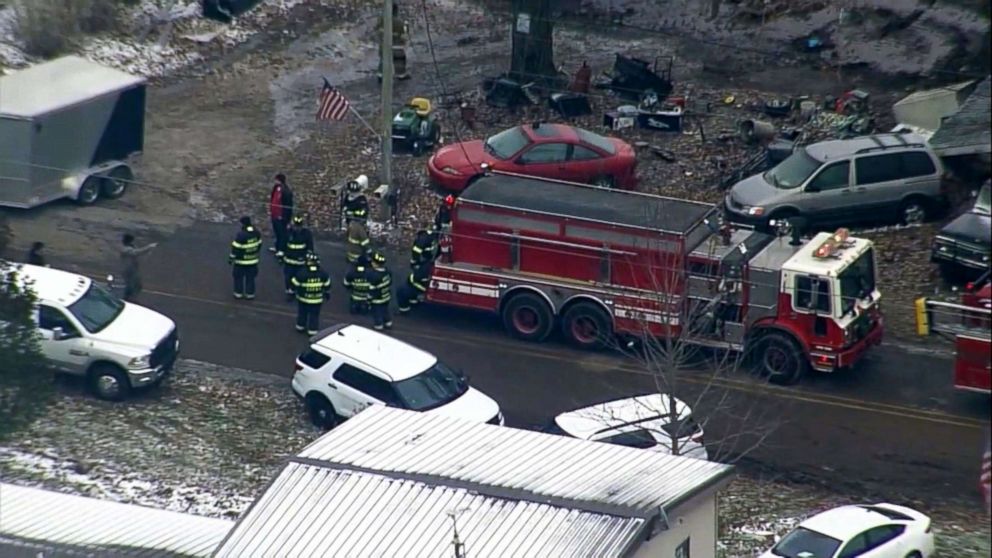 The Cass County Sheriff's Department is leading the ongoing investigation into the house fire. Major appliances in the house, including the stove and water heater, have been ruled out as sources of ignition. There's some evidence indicating the blaze could have been sparked by an electrical issue, according to state police.
"There's so much destruction here," Indiana State Fire Marshal Jim Greeson told reporters Wednesday, adding that finding the origin of the fire will be "very, very difficult."
"The home was taken apart to discover bodies," he said.
ABC News' Will Gretsky and Rachel Katz contributed to this report.