— -- An injured baby horse was rescued this past Valentine's Day from the bottom of a ravine in Fremont, California, according to police.
Animal service officers who rescued the horse believe it was stranded in the ravine for at least two days, based on the condition it was found in, police said.
The young male colt, nicknamed "Valentine" by his rescuers, likely strayed from a ranch in the area, fell into a creek at the bottom of the ravine and broke his pelvis, according to Fremont Police Department public information officer Geneva Bosques.
"Where his pelvis broke is very close to a critical artery," Bosques told ABC News today. "The initial veterinarian who looked at him said any wrong movement could rupture the artery, and he could bleed to death."
Valentine is scheduled to undergo emergency surgery today at the University of California, Davis, Bosques added.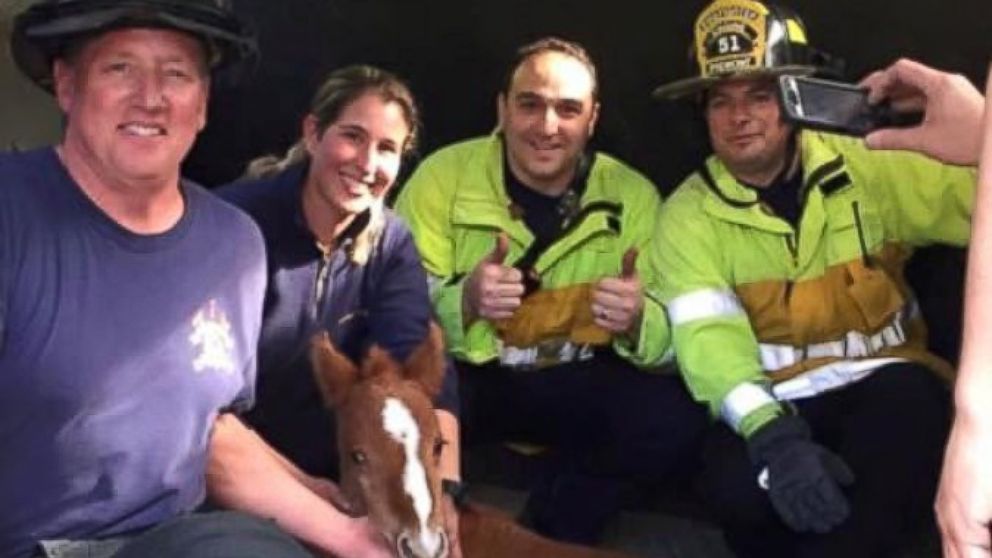 Accompanying Valentine today is Sarah Cattaneo, a Fremont Animal Services officer who helped rescue Valentine this past Sunday, Bosques said. She added that Cattaneo has never left the young colt's side since the rescue and has even spent the past two nights with him.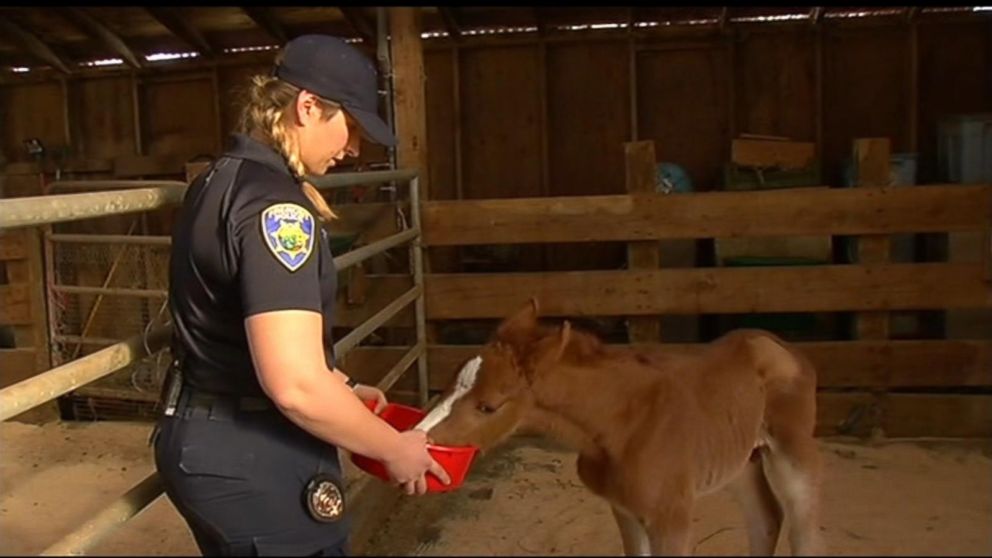 Cattaneo told ABC owned and operated station KGO-TV on Monday that when she found Valentine, he "was laying in a creek in a pool of water." She added that the horse, who was estimated to be 6 days old when it was found, was "soaking and shaking" and "probably in shock."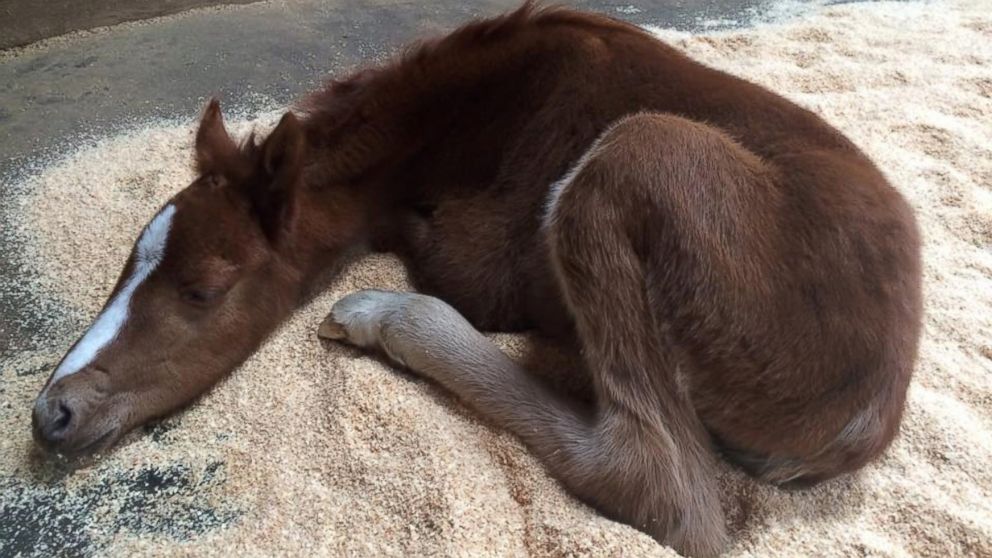 Community members have raised over $15,000 in less than 16 hours to help cover Valentine's surgery and treatment costs, according to the Fremont Police Department.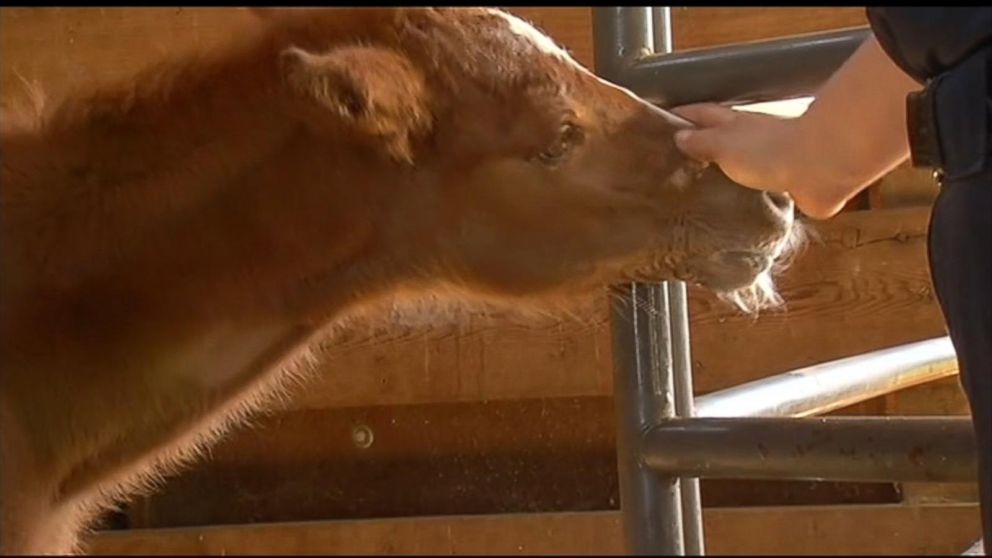 "He has a will to live," Cattaneo told KGO-TV. "The vet was shocked that he made it through."
Meanwhile, Fremont police are "actively investigating" how Valentine ended up in a Fremont ravine and are trying to figure out if he has an owner, Bosques said.