Houston nurse Abigail Young went on trial today on charges she failed to prevent the death of her 4-year-old daughter whose body was battered with 80 bruises, had a severed pancreas and a fractured skull.
There were also indications that the girl had been sexually abused.
Young, 34, faces up to life in prison if convicted on the one count of injury to a child by omission. Jury selection began today in Young's unusual case.
Her daughter, Emma Thompson, died June 27, 2009.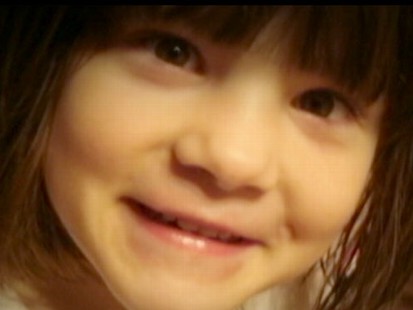 Young's boyfriend at the time, Lucas Coe, 28, is to be tried in September on charges of aggravated sexual assault. At the time of Emma's death, Coe was facing an unrelated child abuse charge in another county.
The prosecution of a mother for not protecting a child is rare, legal experts said.
Sandra Guerra Thompson, a criminal law professor at the University of Houston Law Center, told ABCNews.com that the prosecution of a parent, especially a mother, for causing harm to a child by omission were highly unusual.
"Most of the times when a child is harmed by a parent, the other parent is usually found to be also a victim of the abusive parent," Guerra Thompson said. "Although technically, like in this case, the mother has an obligation to protect the child and report the abuse, because of her status as a victim as well and really her psychological helplessness, prosecutors generally exercise their discretion not to charge."
Guerra Thompson called the case of Abigail Young case "eye-opening."
"The facts in this case may have indicated that the mother was not a victim herself and that she really was in a position to help her child," she said.
Colleen Barnett, the Harris County prosecutor trying the case, told the Houston Chronicle, "Emma was a precious 4-year-old girl and she deserves justice, and that's what we hope to get."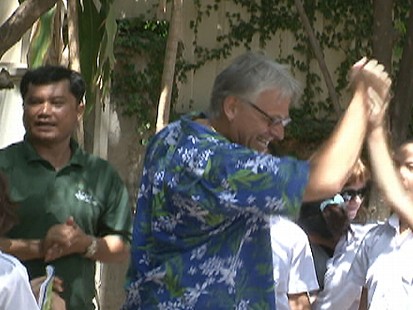 Investigators said Young did not call 911 when her daughter allegedly cracked her skull after falling off a toilet. Instead, Young carried her daughter to her car and drove her to the hospital. Coe and his own daughter, who had been at Young's house, were seen by neighbors leaving the home shortly after Young left with Emma for the hospital.
Young stopped the car shortly after she left when Emma apparently passed out in the back seat, according to pre-trial testimony. She called 911 from her car and first responders attended to the girl there. Emma was believed to be dead already.
After Emma was declared dead at a hospital, Young returned to her two-story home on Haverford Road as neighbors and police investigators assembled outside.
Mom on Trial for Failing to Protect Her Daughter
Julius Villareal, a neighbor, told ABCNews.com. that Young appeared unusually calm given the circumstances and that she gave neighbors contradictory versions of what had happened.
"She told one group one thing and then told another group of neighbors a totally different story," he said. "She was cool, calm and collected. She seemed kind of normal for someone who just lost a child."
Villareal said Young told neighbors that Emma had fallen off the toilet in the bathroom, cracking her skull and splitting her lip. She described in detail how the girl suffered extensive bruising from CPR attempts. Young said extensive bruising on the girl's thighs was caused when she pulled Emma from the car once the girl passed out.
"The most surprising thing I saw was her reaction when officers were getting ready to enter her house," Villareal told ABCNews.com. "She seemed nervous. She tried to stall them and said she said she didn't have a key."
Villareal said Young went out of her way to mention that Coe was good to her and her girls. "In front of everyone, she was telling her oldest daughter that her boyfriend never hurt any of you girls and that he was nice to everybody," he said. "It was like she was coaching her."
It has also been revealed that Emma's pediatrician notified Texas Child Protective Services that the girl had tested positive for genital herpes, a sexually transmitted disease, just three weeks before her death. But she was not removed from her home because there was no sign of sexual intercourse and there are rare cases where the disease is transmitted by nonsexual contact.
Investigators also did not know that Coe was Young's boyfriend and spent time at her house.
Young's attorney told the Houston Chronicle that the mother's unusual behavior may have been her own way of grieving the unexpected death. In the week before Emma's death, Young had been on unspecified prescription drugs.
"She (Young) had been sick the week before Emma died," attorney Colin Amann told the newspaper, without elaborating.
"From all I have seen she loved Emma as much as any parent could love any child," Amann told the newspaper.
Young has been free on bond since the death and living with her mother in Brenham. She works at a plant nursery and has had had no contact with her other two daughters, who have been placed in the custody of a former husband.
"Hopefully, other children will not have to suffer her fate, but that still doesn't take away from the pain she must have gone through in those final hours," said Villareal, whose wife is expected to testify at the trial.