Three parents who were been separated from their children after they were detained at the U.S. border have filed a lawsuit asking a federal judge to issue an order requiring the federal government to provide access to basic information about their children's whereabouts and to offer opportunities to see and hear their children.
One plaintiff -- a Honduran citizen who is detention in Texas -- last saw his 12-year-old daughter on either "very late on June 4th or in the early morning hours of June 5th" and knows almost nothing about what happened to her.
In a declaration handwritten in Spanish, the man said that immigration officials first told him his daughter was going to a place called "Casa Hogar," but did not tell him where it was or how long she would be there.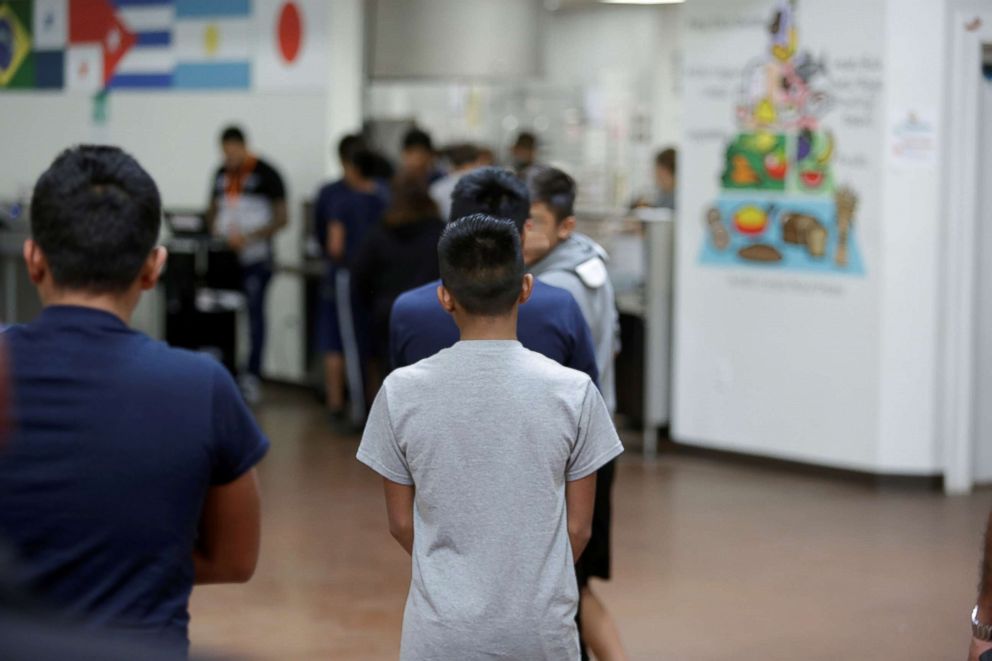 The man has been asking multiple officials where his daughter is, but none of them have been able to tell him, he wrote. He has only heard updates from the child's grandfather, who told him that she has called him twice, telling him she's "very worried" and "desperate" to be with her father.
"I worry about my daughter constantly," he wrote. "I am not able to speak with her directly. I do not know if she is well cared for. I do not know if she has been sick. I do not know if she has been sleeping well or eating well. Not knowing anything about my daughter is torture. I am not able to sleep. I desperately want to be with her."
Another immigrant parent -- a mother from Guatemala -- said she has not seen her son since May and knows very little about what happened to him, except that he's in New York. She is now being held at a detention center in El Paso, Texas.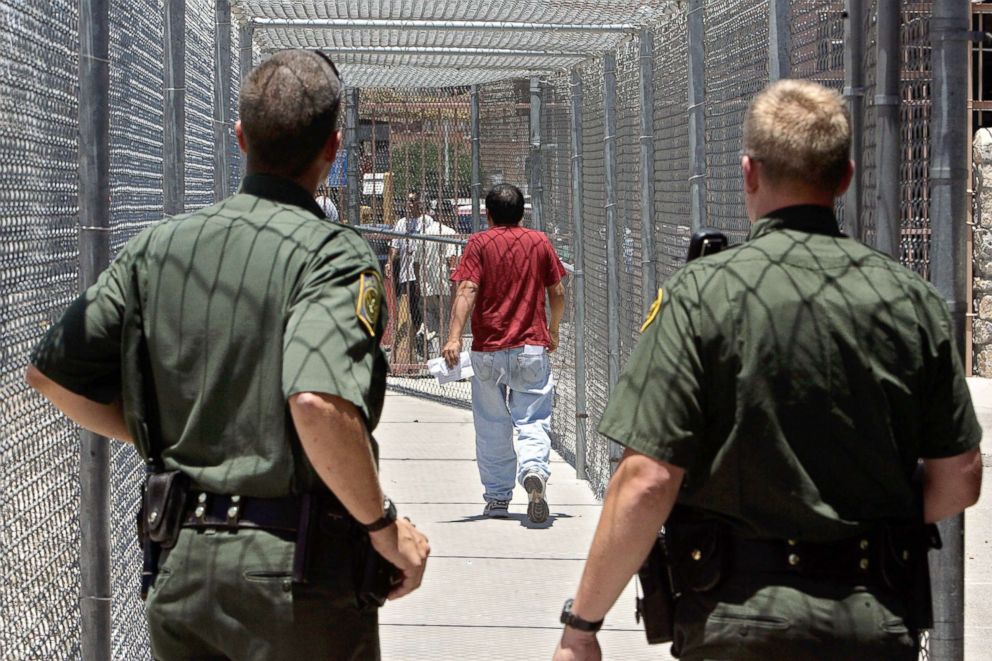 The woman was separated from her son one day after she was arrived and has only spoken to him three times since, about five minutes each time. He has not been able to give her any information about his circumstances because "he is too young and too upset to understand what is happening," she wrote.
"I wake up from my sleep crying because I remember that he was taken from me," the mother wrote in a handwritten declaration in English. "I feel so upset and sad when I remember how he was taken from me. I don't understand how someone could take their child away from their mother. I think, 'Don't they have children too? Don't they know the pain I'm feeling?'"
A third parent -- another Guatemalan mother -- was separated from her three children, ages 13, 6 and 2 about two weeks after she arrived at a detention center in Dilley, Texas, she said in a declaration handwritten in Spanish.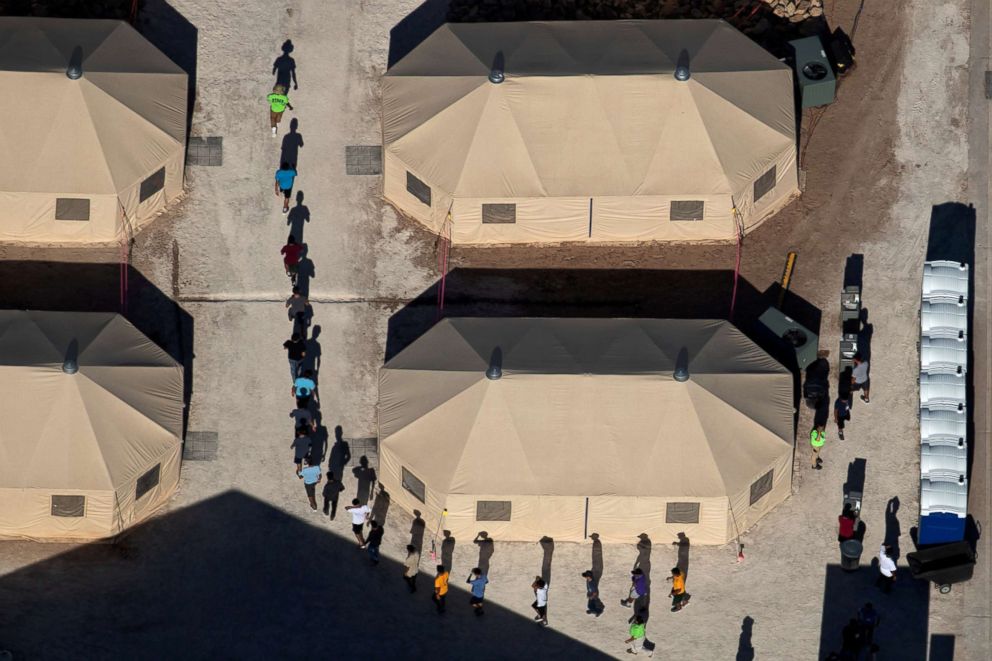 She is now in a detention center in Pearsall, Texas, she said, and has only been able to speak to the children twice a week for 10 minutes each time.
"I do not know when I will be able to see my children again," she wrote. "...I do not know the people who are caring for them so I worry every day."
The lawsuit, filed today in federal court in Washington, D.C., "challenges the federal government's recent decision to indefinitely separate immigrant parents from their young children," the document reads.
Also filed was a request for a temporary restraining order requesting "immediate access to basic information" about the plaintiffs' children's whereabouts and wellbeing as well as frequent and meaningful opportunities to see and hear their children," the document states.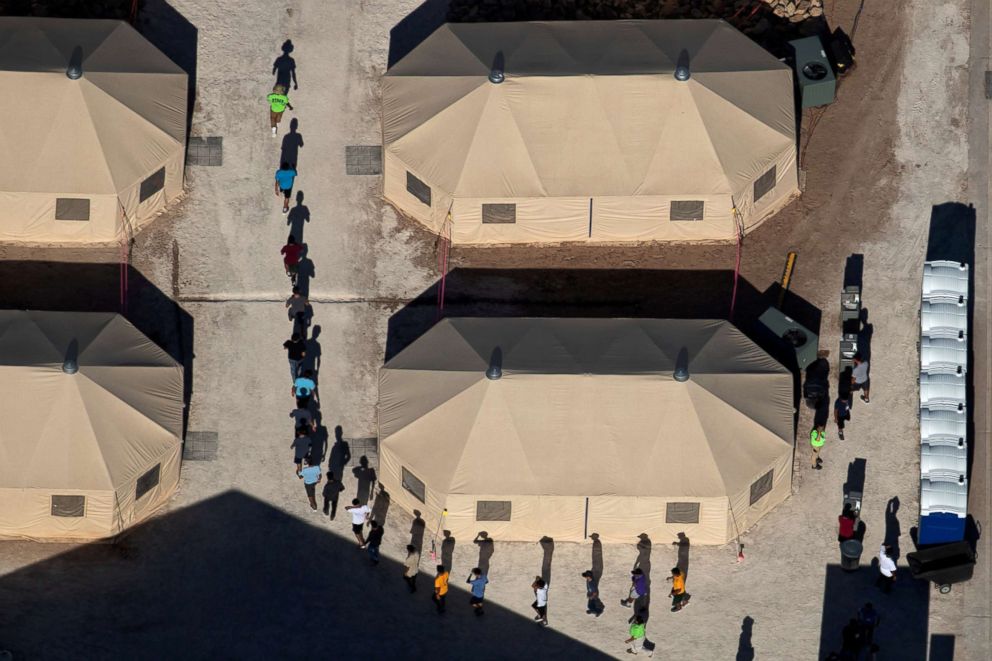 The Trump administration has enacted a "zero-tolerance" policy approach to border protection, which has resulted in thousands of children being separated from their parents upon crossing the border in recent months.
Trump signed an executive order on Wednesday to end the practice.