A Las Vegas couple is grateful that their cat has nine lives, after their feline required CPR after being caught in a house fire Friday, officials said.
The North Las Vegas Fire Department said it responded Friday afternoon to calls of a fire at a single-story, single-family home. The fire was extinguished and contained after about 37 minutes.
"There was one adult male and adult female, whom lived at the house but were not home at the time of the fire," the fire department said in a statement
While the human occupants were never in danger, the same couldn't be said for the cat of the house.
"The pet cat, which was in the house required pet CPR, was resuscitated, and is in good condition right now," the fire department said.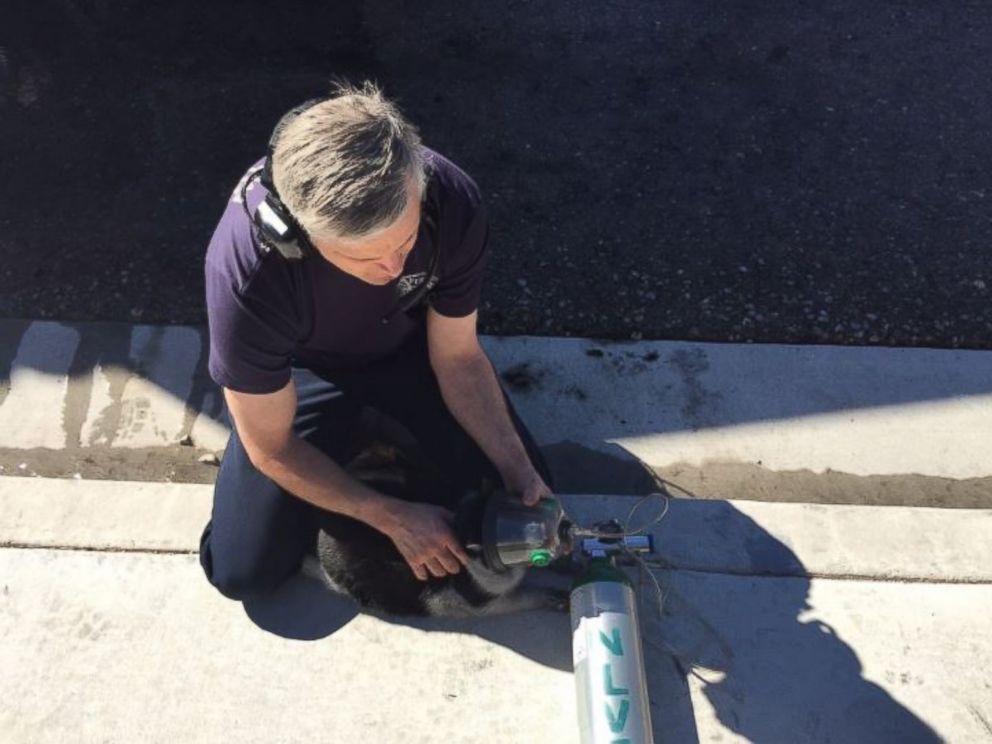 Neighbor Calvin Lynch told firefighters who arrived at the scene that he thought the couple had a dog. Shortly after, firefighters came out carrying a lifeless cat and immediately hooked it up to oxygen and performed CPR. It was shortly after the cat was revived.
"I didn't really see it move after that," Lynch told ABC affiliate KTNV. "It actually kind of shook me, so I turned the other way. I just thought it was awesome that they were able to bring it back to life."
Talk about a purr-fect ending.