— -- Authorities were searching for a motive today in the bizarre attack on TSA agents by a man with machete and a can of wasp spray at the New Orleans international airport.
The suspect, Richard White, 62, died at an area hospital yesterday after he underwent surgery for gunshot wounds, according to the Jefferson Parish Sheriff's Office.
He was a Jehovah's Witness, and "refused" certain types of medical care, Jefferson Parish Sheriff Newell Normand said at a press conference Saturday. He added that there was also a "mental illness component."
Authorities searched a bag the suspect dropped in the security area and found several Molotov cocktails and a search of his abandoned car revealed smoke bombs and chemical tanks, Normand said.
What the suspect intended to do with the tanks and what triggered the attack remained unknown, the sheriff said.
White entered the TSA pre-line shortly before 8 p.m. Friday, and was challenged by an agent who was checking boarding passes to be scanned, Normand said. He sprayed the agent in the face with the insecticide and continued past the checkpoint, he said.
Two more TSA agents then confronted White, according to police. He sprayed one male agent with the wasp spray before pulling a machete from his waistband and swinging it at him and a female agent.
"The male TSA officer grabbed a piece of luggage in order to defend himself," Normand said.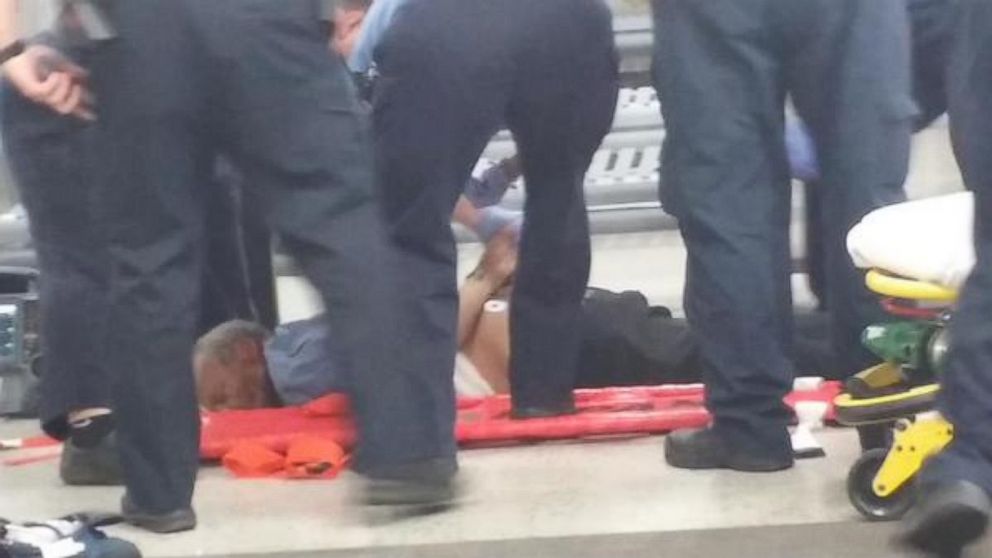 White chased the male agent through a metal detector before he was shot three times -- once in the chest, once in the leg, and once in the face -- by Jefferson Parish Sheriff's Lt. Heather Sylve, police said.
A bullet from Sylve's gun also hit the female TSA agent who was running from White. She suffered a non life-threatening injury, police said.
Normand said it did not appear that White was trying to get on a plane. A statement from the Jefferson Parish Sheriff's Office said his criminal history consisted of a few minor arrests.
Jeh Johnson, secretary of Homeland Security, called the attack a "senseless act of violence," in a statement released Saturday.
Johnson said this incident is a "reminder of the variety of threats we face and the important work that the men and women of the Transportation Security Administration do every day to keep millions of passengers traveling through our airports safe."
Farah Stockman, a columnist for the Boston Globe visiting New Orleans for the weekend, said she saw people scrambling for safety as she walked out of the airport bathroom.
"Everybody was yelling and diving for cover and my husband said 'Stay where you are,'" she recalled. "It was just a lot of -- a lot of terrified people in an airport not knowing what was going on."
Garret Laborde, who was trying to fly to Houston, called the incident "instant chaos."
"Everyone was ducking for cover. It's New Orleans. I knew they (the gunshots) were coming from the security checkpoint area," he said. "I immediately ducked down. ... Then we waited."
The Associated Press contributed to this story.