— -- A man is in custody after he allegedly shot his girlfriend, his baby boy and a preacher at a church in Alabama this morning, police said.
The alleged shooter, identified as 26-year-old James Junior Minter, entered the Oasis Tabernacle Church in East Selma and sat between a woman and an infant in the front row, according to the Selma Police Department.
The gunman fired shots at the woman, and when a preacher grabbed Minter, the preacher was also shot, police Lt. Curtis Muhannad said.
Witnesses subdued Minter and took the gun, he said.
Minter was identified as "the boyfriend of the female victim and father of the infant victim," the police department said.
A possible motive for the shooting may be over "child visitation and ongoing domestic violence between the couple," the police said.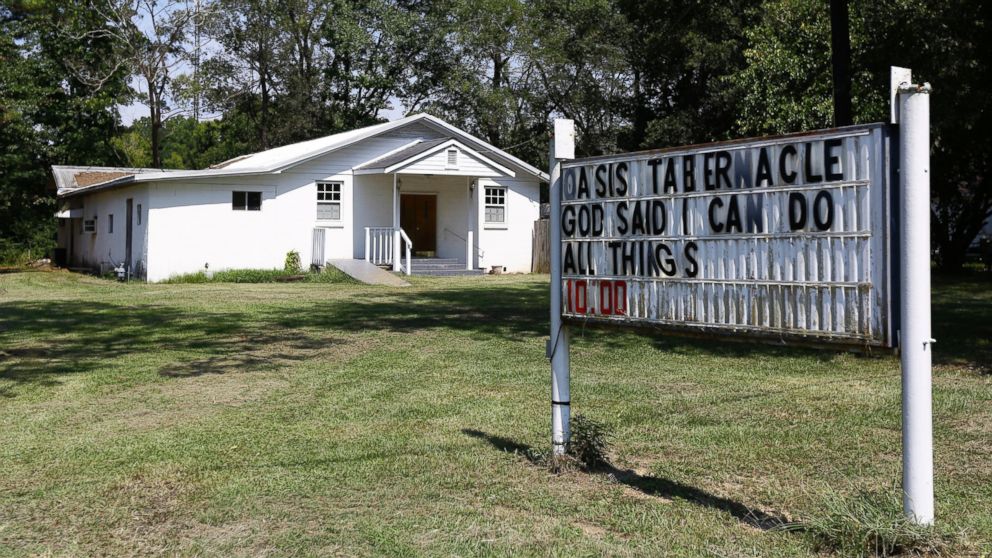 The woman, 24, was shot in the shoulder and jaw, police said, and the baby, a 1-month-old boy, was shot in the hand. The preacher, 61, was shot in the leg.
All three victims were hospitalized and police said they were in stable condition.
Minter fled and was then apprehended by police less than a mile from the church, police said. A gun was recovered at the church, police said.
Minter, of Selma, was arrested and charged with three counts of attempted murder. He was taken to the Dallas County Jail with no bond. He could face 10 years to life in prison if convicted, police said.
Other charges may be added, police said.
The Associated Press contributed to this report.