A Minnesota mother says she's grateful to be reunited with her daughters after she survived a terrifying rollover crash and more than two hours in the freezing snow before her husband came to her rescue.
Just after 6 a.m. on Valentine's Day, Jolene Mammen was driving to work on a rural road in Pennington County, Minnesota, when her car slid on an icy curve and rolled into a ditch, the Minnesota State Patrol said. Temperatures were frigid and the woman lost consciousness, the state patrol said.
Mammen, a nurse, told ABC News today she remembers losing control of her car, but doesn't remember what happened next. When she woke up about two hours later, she was upside down and her seatbelt was on. Mammen said she couldn't feel her toes.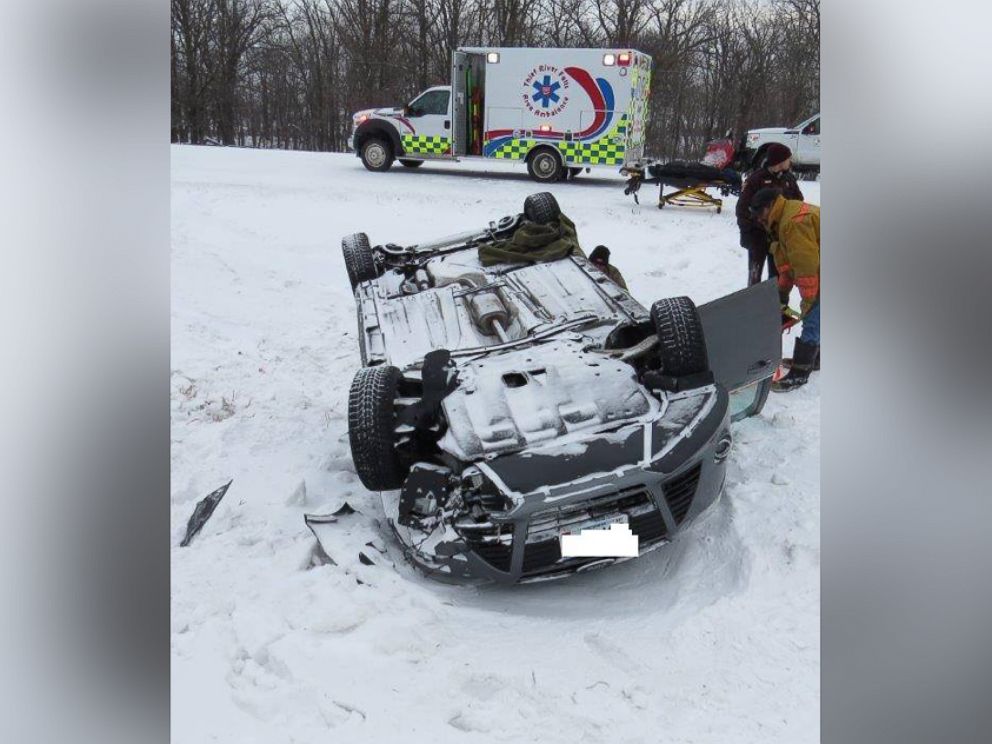 But she found her cell and called her husband, Jeremy.
"He couldn't understand me because I was trying to talk and I couldn't, because it was so cold," she said. "I was like, 'OK, I'm gonna text him.' So I texted the word 'help.' ... Then I just laid there because I didn't know what more to do."
She said she tried to get warm by putting her jacket on her head.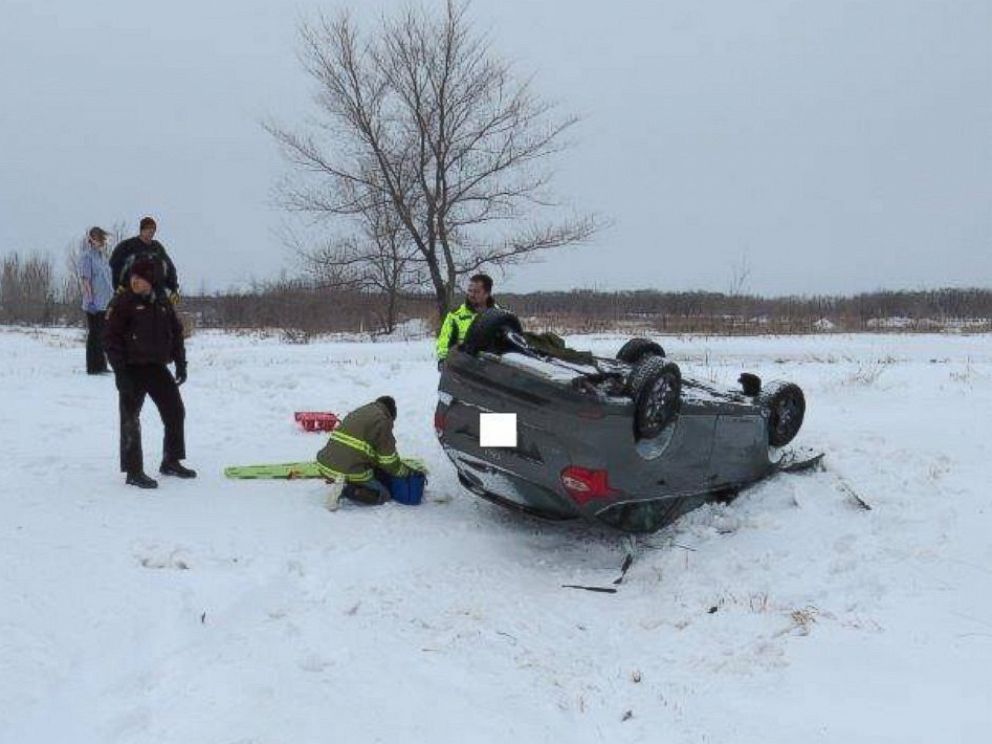 Jeremy Mammen told ABC News today that his wife had left the house around 6 a.m. for work, and "at 8:26 I got a phone call from her that I couldn't understand."
He could tell she was "shaken" when he got a text from her that said "helpp."
He sent her a few texts but didn't hear back. He called his wife's office and they told him she hadn't shown up to work.
So he called 911, and put his 6-year-old and 1-year-old daughters in the car, telling them: "We're going to go find your mom."
Jeremy Mammen said he was about five miles down the road from their home when he spotted his wife's car upside-down in a ditch.
"It was kind of a relief to see her car," he said.
Joelene said she was "hoping that Jeremy would find me ... and he did."
"I remember seeing him and grabbing my hand but I don't remember anything else," she said.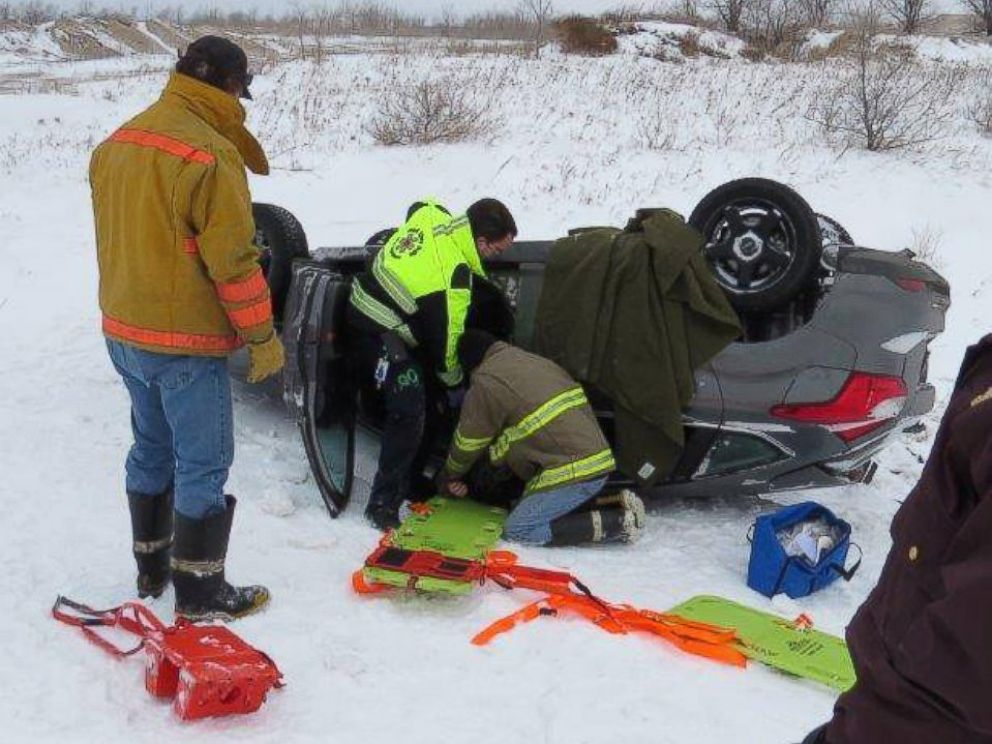 Jeremy said he tried to talk to her in the car, but she was going in and out of conscious, and when she was awake she was shaking. Jeremy said there was about 1 to 2 feet of snow in the ditch and the temperature seemed a few degrees below zero.
State troopers responded and Jolene was hospitalized, Jeremy said.
Jolene said she injured her wrist but that she didn't suffer any broken bones.
The state patrol credited Jolene's seatbelt and warm clothing for keeping her safe.
"Thank god I could hug my kids again," she told ABC News.