— -- Accused cop killer Eric Frein, the subject of a massive manhunt stretching for more than five weeks, has recently been spotted twice near his old high school, police said.
Schools in the Pocono Mountain School District in eastern Pennsylvania are closed today because of increased police presence in the area. A police officer spotted a man believed to be Frein on Monday outside the Swiftwater Post Office, but lost contact with the man in the woods. He was wearing green, the officer said. Police searched the area but didn't find the suspect, who's accused of ambushing two state troopers at the Blooming Grove police barracks on Sept. 12, before fleeing into the woods.
The post office is less than a mile from Pocono Mountain East High School, where there was another sighting on Friday.
A woman out for a walk near the school said she spotted a man armed with a rifle and with mud caked on his face.
"He had actually turned towards me and that's where you could tell the mud on his face. You could tell the height he was based on the truck he was standing next to," she told ABC affiliate WPVI in Philadelphia.
"You could clearly tell it was a gun, a rifle with a scope attached to it. It looked as though he was looking for something or looking which way to go. He avoided making eye contact. I had the light shining on his upper half and his face was kind of confusing. This guy was not startled by me."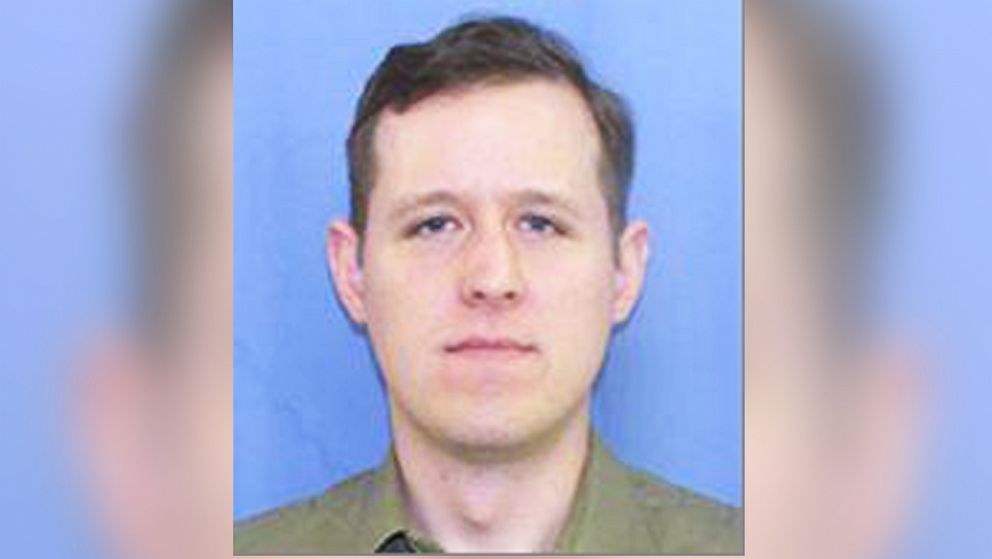 Mary Greenan, whose children attend school on the campus near where Frein was spotted, told ABC News today that she is frustrated cops haven't been able to apprehend the suspect.
"I would think if they had the search area so narrowed down, they would have found him by now," she said.
Greenan is also concerned about her kids' safety at school. Pocono Mountain schools were open on Monday, despite Friday's sighting.
"I'm glad that I went with my gut and kept them home," she said.
After the second sighting on Monday, schools were closed today.
Police had been focused for weeks on a few square miles near Frein's family home in Canadensis, near the borders of Pike and Monroe counties. Since the new sightings, they have shifted their general search area about 5 or 6 miles southwest.
Blood droplets found on the porch of a home near Cresco were tested, but did not come from Frein, police also said on Monday.