— -- The devastating Blue Cut wildfire in San Bernardino County, east of Los Angeles — which has swallowed up homes and forced mass evacuations — is now 25,626 acres, with 4 percent containment, officials said Wednesday night.
Previously, officials said the fire — named after the Blue Cut hiking trail, where the ferocious wildfire began Tuesday morning for unknown reasons — was 30,000 acres, but its size was modified because of "more accurate mapping," the San Bernardino National Forest tweeted.
A fleet of 10 air tankers and 15 helicopters and nearly 1,600 firefighters are battling the blaze, according to officials.
"It hit hard. It hit fast. It hit with an intensity that we hadn't seen before," San Bernardino County Fire Chief Mark Hartwig said of the blaze.
San Bernardino County Fire Department incident commander Mike Wakoski said, "In my 40 years of fighting fire, I've never seen fire behavior so extreme as it was yesterday."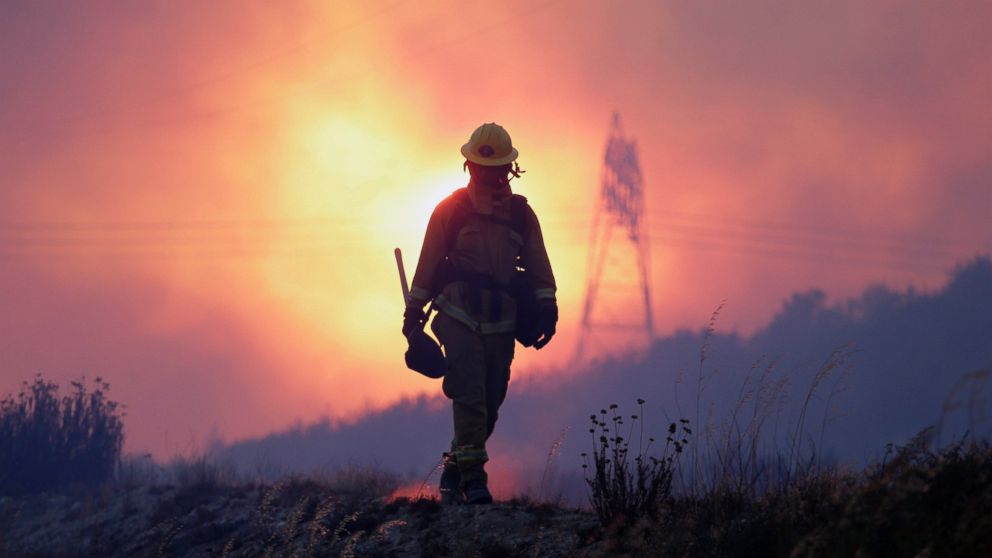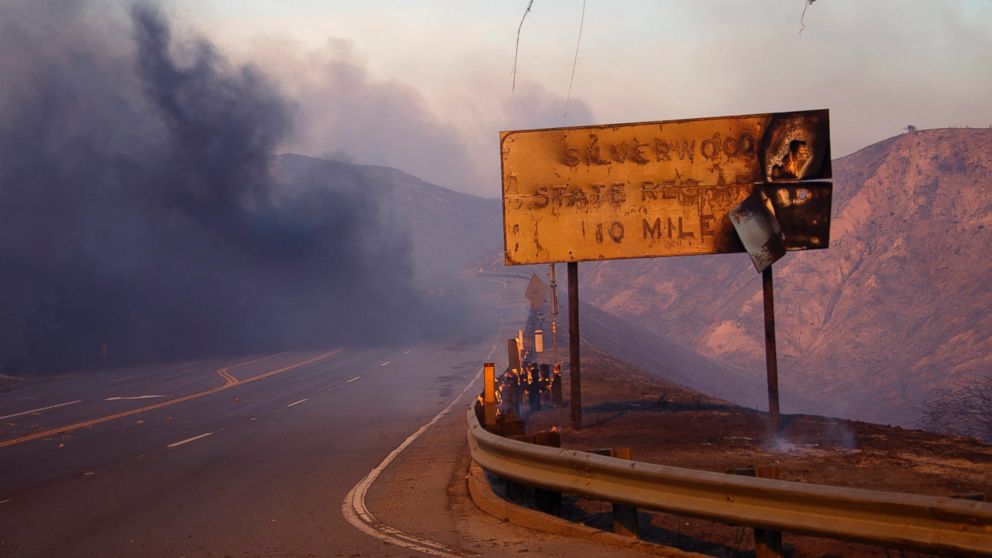 The Blue Cut wildfire has prompted evacuation warnings for about 82,000 people and 35,000 homes. But Lyn Sieliet, a U.S. Forest Service spokeswoman, said "possibly up to half" of those under evacuation warnings have not left their homes.
"There will be a lot of families that come home to nothing," Hartwig said Wednesday, after flying over a fire scene he described as "devastating."
San Bernardino County evacuee Shawn Brady, who is staying at a shelter, told The Associated Press, "What I've been told is that flames are currently ripping through my house. I'm trying to remain optimistic. It's the not knowing that's the worst."
Evacuees Vi Delgado and her daughter April Christy are also wondering about the fate of their home. "No joke, we were literally being chased by the fire," Christy told the AP in a minivan outside an evacuation center in Fontana. "You've got flames on the side of you. You've got flames behind you."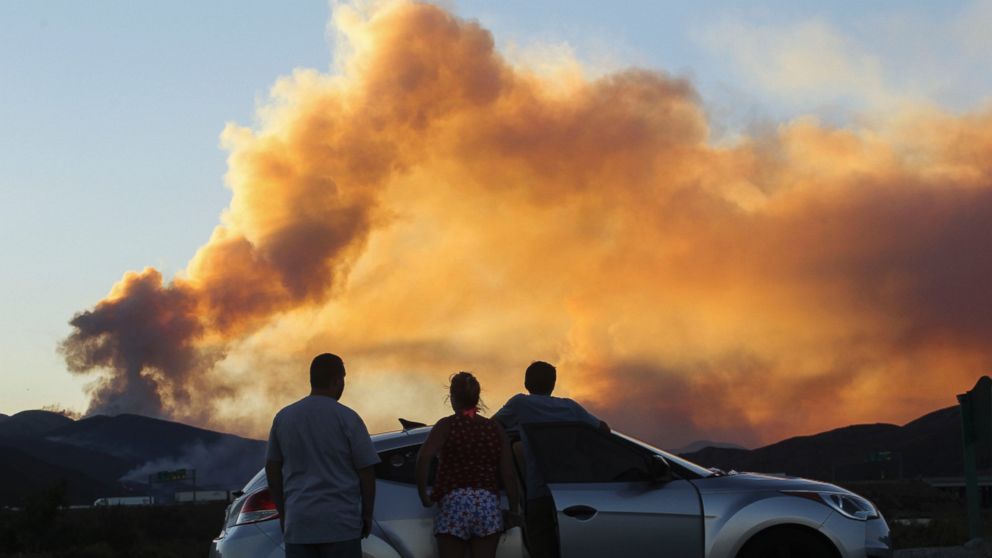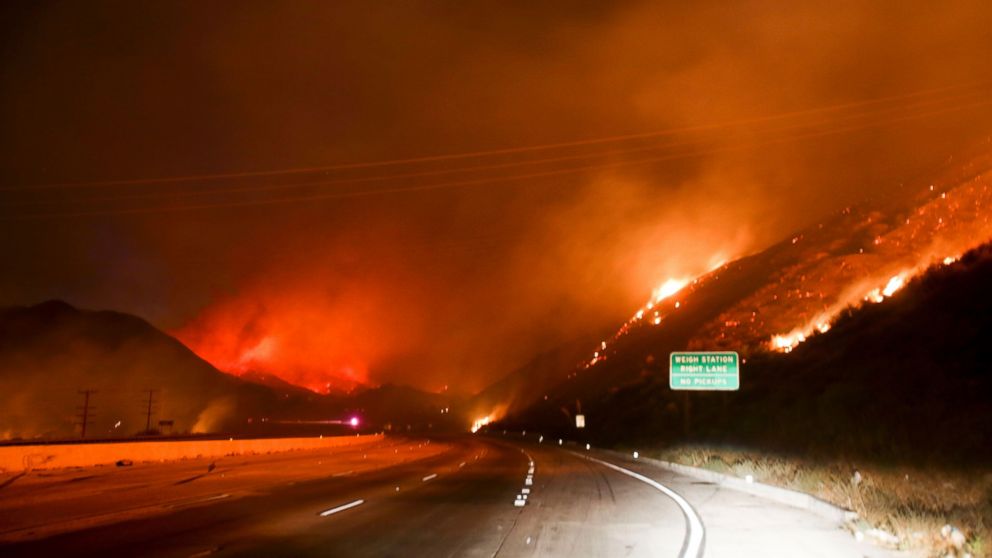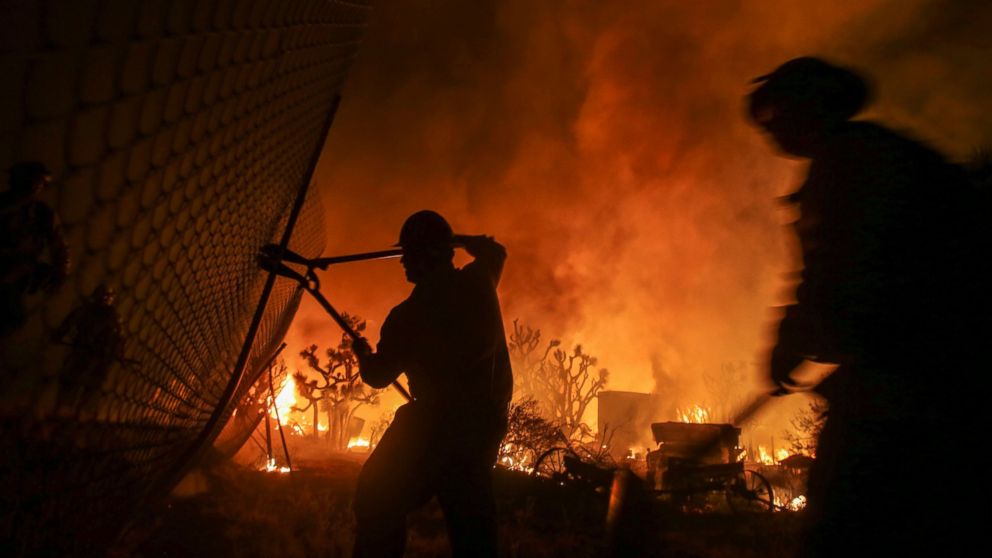 California Gov. Jerry Brown declared a state of emergency Tuesday in San Bernardino County.
The California Highway Patrol reopened the northbound lanes of I-15 late Wednesday night, while the southbound side remained closed.