— -- Protests have erupted in Minneapolis after a 24-year-old African-American man was shot over the weekend by Minneapolis police, according to officials.
The man, identified by family members as Jamar Clark, died a day later after being taken off life support, his family told ABC affiliate KSTP.
Here's what we know about what happened, the ongoing investigations and the reaction from the community:
What Happened During the Shooting and Who Was Involved?
The shooting happened on Sunday shortly after 12:45 a.m., when "officers responded to an assault call, which was quickly changed to a health call as the suspect involved in the assault confronted paramedics," Minneapolis Police Chief Janeé Harteau said at a news conference Sunday.
"When officers arrived, there was a confrontation and struggle," Harteau said. "Preliminary information shows that the man was not in handcuffs. During the struggle, an officer discharged a weapon. The man was taken to Hennepin County Medical Center."
However, witnesses have disputed the police's description of what happened.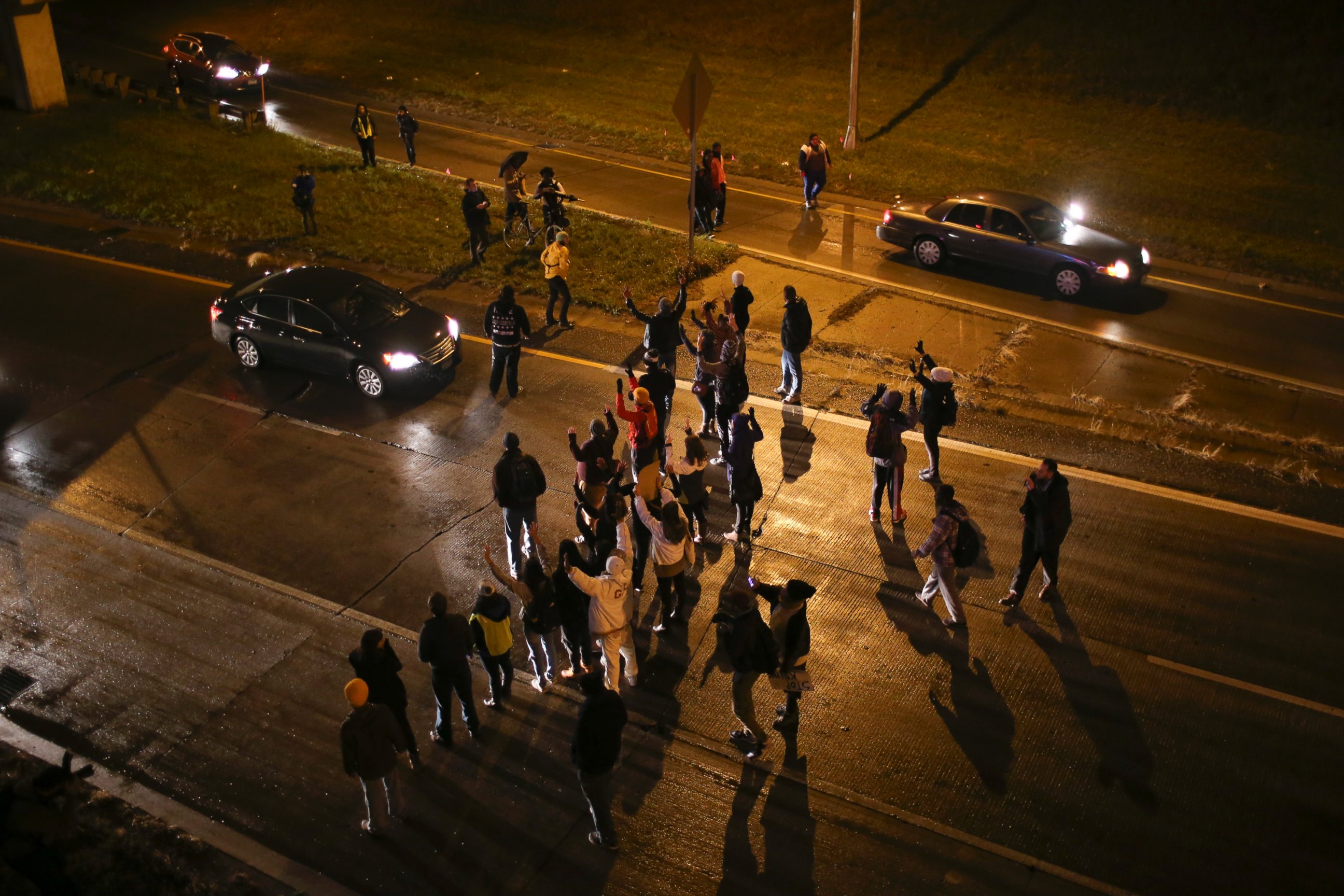 Witness Nekelia Sharp told KSTP that Clark "didn't resist" and "did not fight back" police.
"There was no struggle and he was in handcuffs when he [police] shot that young man," she said, adding that after police shot Clark, they took him out of handcuffs and, as KSTP put it, "shoved" witnesses back into their apartments.
"We were literally forced back into our apartment units so we would not be able to talk about the incident that happened," she said. "It's not fair."
Another witness, Joseph Gipson, told KSTP that police "killed him [Clark] with his hands behind his back."
The Minneapolis Police Department declined to comment to ABC News about the shooting, witness' claims and the ongoing investigation.
How and When Did Jamar Clark Die?
After Clark was shot by police, he was taken via ambulance to Hennepin County Medical Center, where he was being treated, police said at a news conference Sunday. Police did not explain where he was shot or what Clark was being treated for.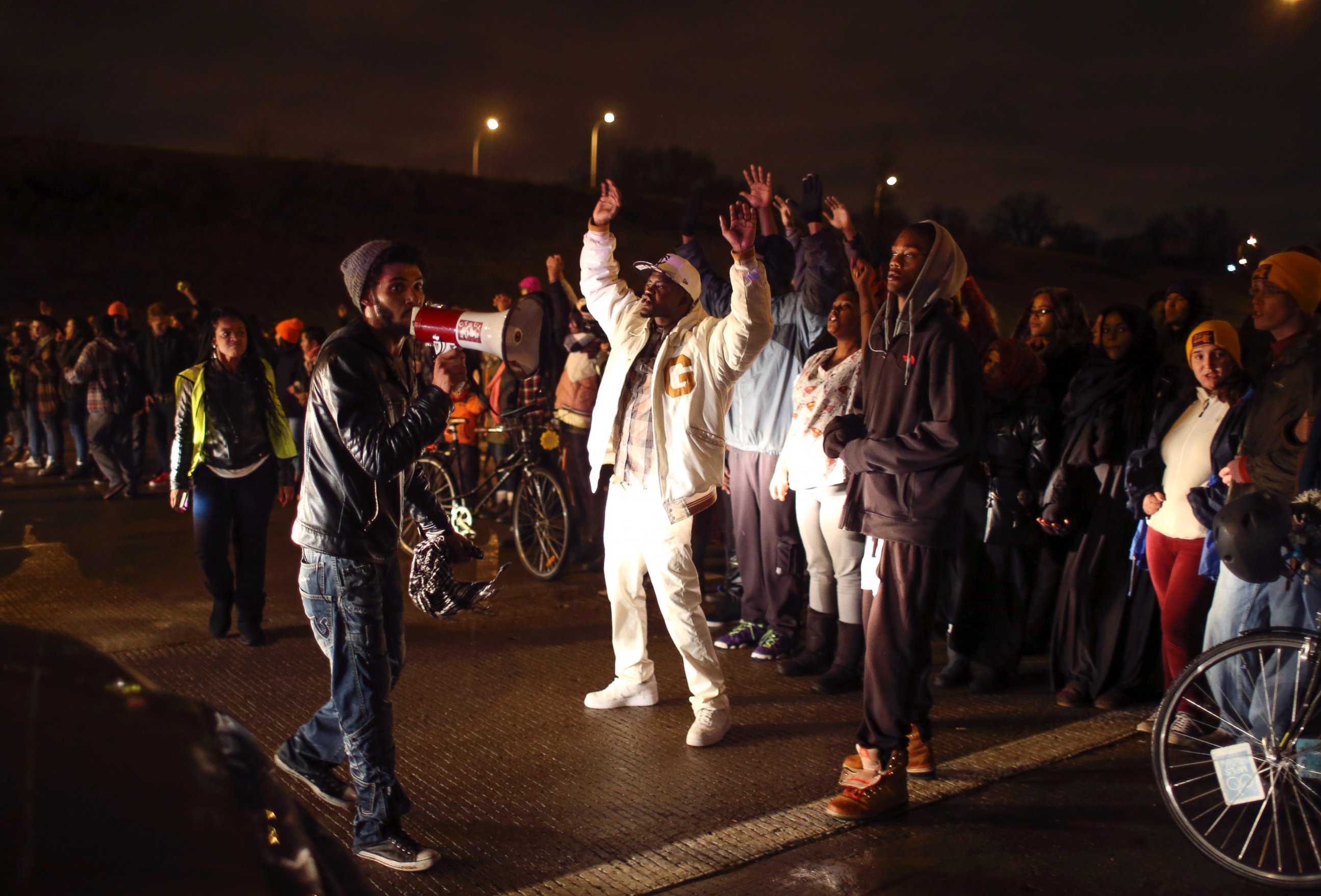 However, Clark's father, James Hill, told the Associated Press that his son suffered a single gunshot wound over his left eye.
Family members confirmed that Clark was taken off life support Monday evening and that he died, KSTP reported.
Who Was Jamar Clark?
Clark's cousin, Chris Hill, told KSTP that even though Clark made a lot of mistakes in the past, he "was a good kid, he didn't do anything to deserve this."
According to court documents, Clark had past convictions, including one for aggravated robbery in 2010 and one for terroristic threats from earlier this year.
"He was trying to get his life back together," Clark's brother, Mario Reid, told KSTP.
Community Reaction and Ongoing Investigations
Black Lives Matter protests started Sunday afternoon and went into Monday, KSTP reported. At least eight tents have been set up at the north Minneapolis police precinct near the site of the shooting since Sunday night, the AP reported.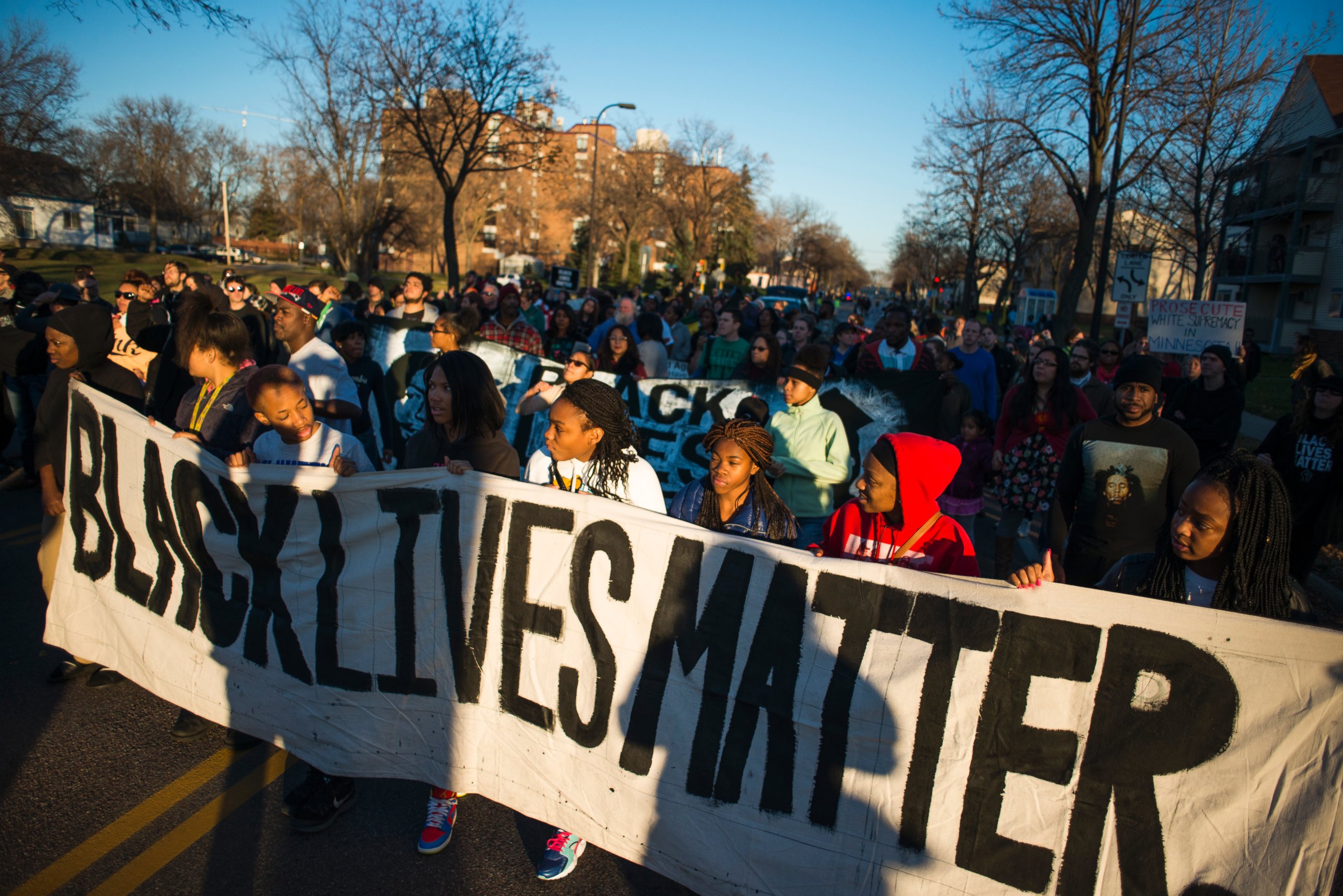 On Monday night, about 200 to 300 people with signs like "Handcuffs, Don't shoot" and "Justice 4 Jamar" shut down I-94, a major highway in Minneapolis, said Minnesota State Patrol Lt. Tiffani Schweigart at a news conference. She added that 43 adults and eight minors were taken into custody for misdemeanor offenses, such as unlawful assembly and being a pedestrian on the freeway.
The I-94 protest happened shortly after Minneapolis Mayor Betsy Hodges requested on Monday that the Department of Justice and the U.S. Attorney's Office conduct an investigation.
Protesters applauded Hodges' request and Minnesota Gov. Mark Dayton's support of a federal investigation, but said they would continue the precinct sit-in and other protests until authorities release any video they may have of the incident as well as the identity of the officers involved in the shooting, according to the AP.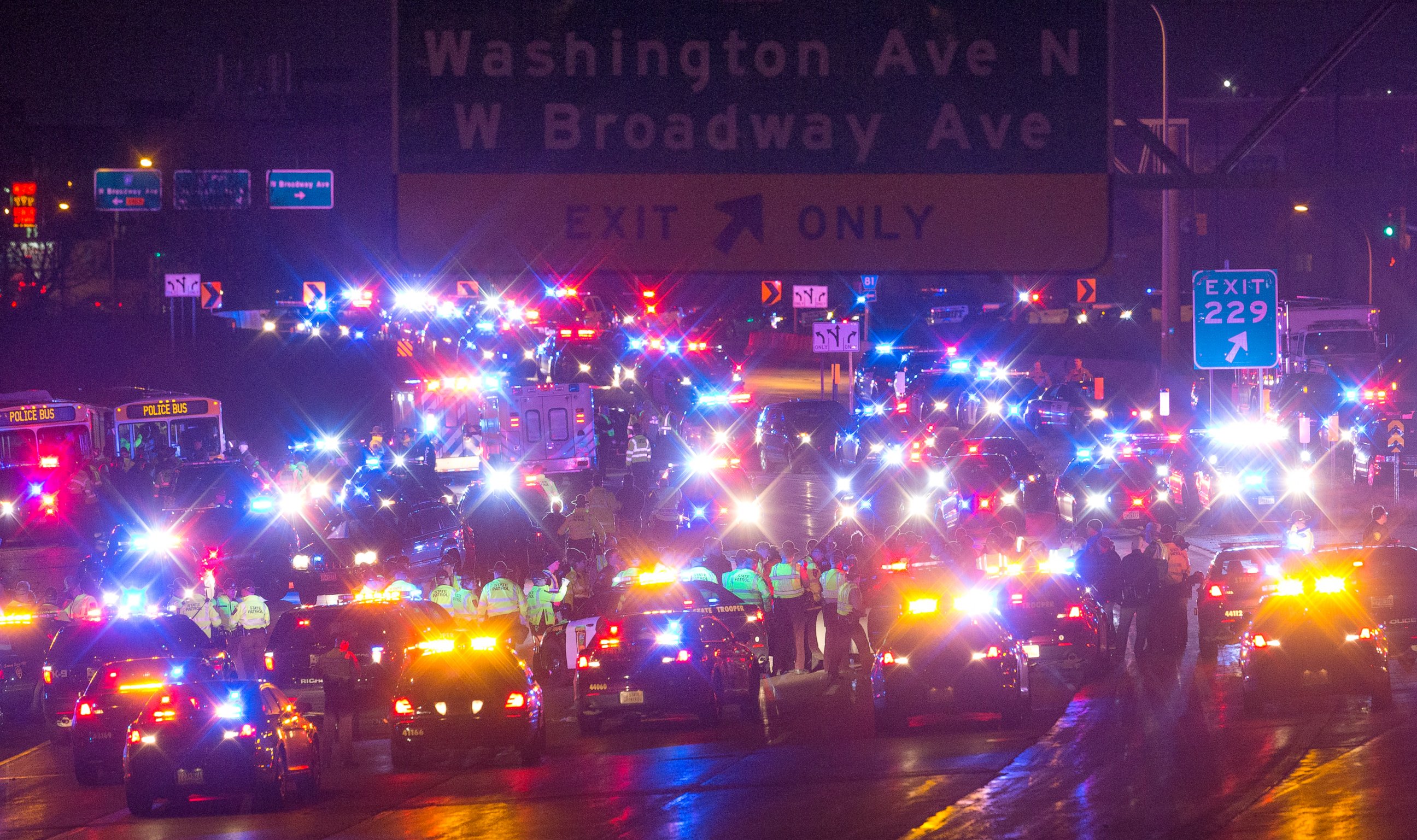 Minneapolis Police Department officials said at a news conference that the department has asked the Minnesota Bureau of Criminal Apprehension (BCA) to conduct an independent investigation into the shooting. Police added that two officers involved in the shooting have been put on administrative leave. The BCA did not respond to ABC News' requests for additional comment.
"Everyone involved needs and deserves the truth and the facts," Harteau said at a news conference.