— -- The cargo ship that was last heard from on Thursday morning has sunk, but Coast Guard officials are holding out hope that they can find the 33 crew members who were on board.
The container ship, called El Faro, was en route from Jacksonville, Florida, to San Juan, Puerto Rico, when it went missing. The timing of the trip had the vessel close to the edge of Hurricane Joaquin, which was in the vicinity of the Bahamas for much of Thursday and Friday.
Capt. Mark Fedor, the Coast Guard chief of response, said today that they had found one emergency rescue suit that had "unidentifiable" human remains.
That person's remains were not recovered, as Fedor said that the rescuers were being called to other reports of signs of life, so after checking that the individual was deceased, they moved on in hopes of saving someone else, Fedor said during a news conference today.
"We needed to quickly move to other reports of life," Fedor said.
"We will remain hopeful that we ... will find survivors. That is our main focus as we move forward," he said.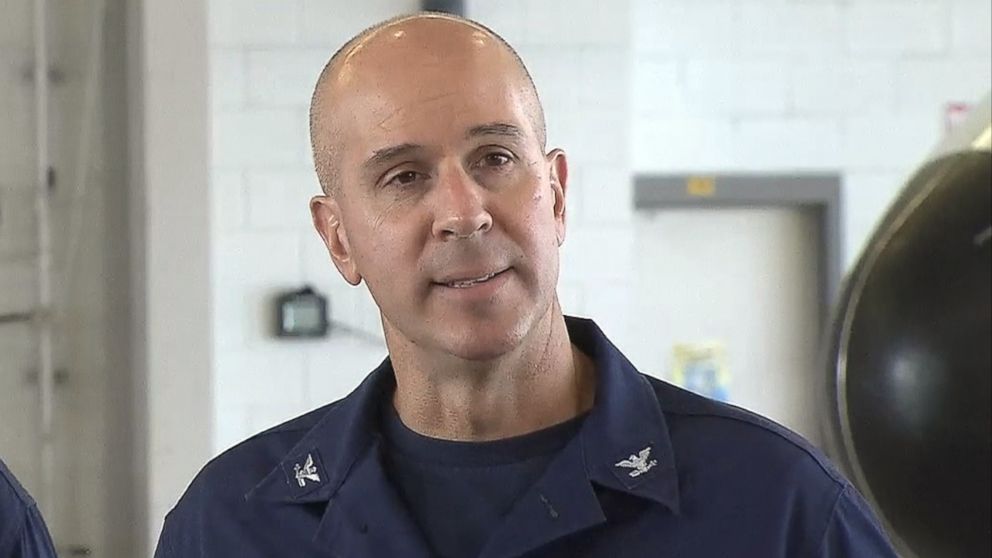 The ship was last heard from at 7:20 a.m. on Thursday when a distress signal was sent, reporting that the vessel had lost electricity and was taking on water. There were 33 crew members on board, including 28 Americans, authorities said.
A big part of the problem was the proximity of the then-Category 4 storm, which prevented search operations from launching in full until Sunday.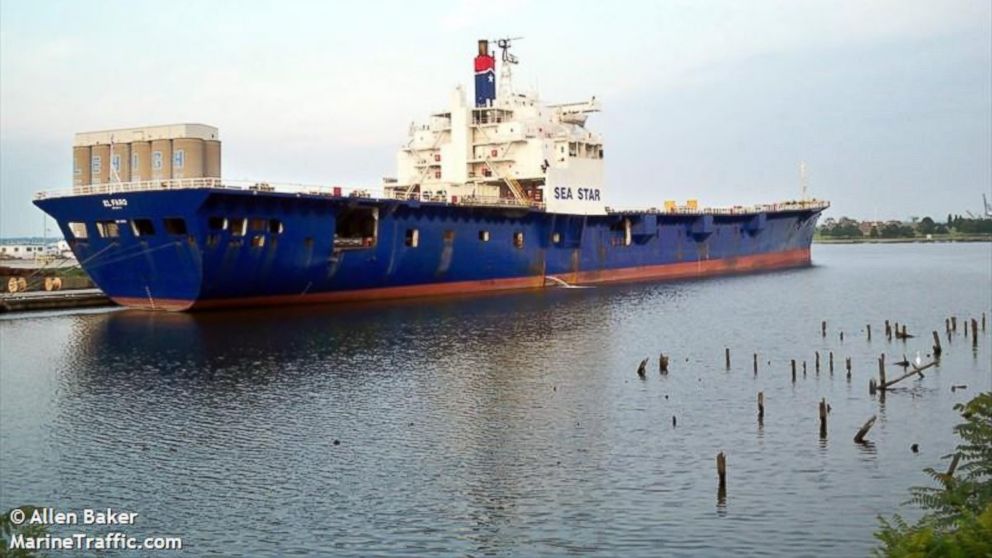 "If they were able to abandon ship, it would have been in very challenging conditions," Fedor said, noting that one of the two lifeboats that was on board El Faro has been found but no one was on board.
"We're not going to discount somebody's will to survive," Fedor said of the chances of finding survivors.
The National Transportation Safety Board is sending a go-team to Jacksonville to begin an investigation into the ship's sinking, and the agency will work with the Coast Guard.