Missing University of Virginia Student Hannah Graham Seen on Video
Hannah Graham, 18, was last heard from early Saturday morning
September 17, 2014, 6:39 PM
— -- Surveillance videos of the last time missing University of Virginia student Hannah Graham was seen were released today and they appear to show the sophomore running at one point and retracing her steps as if she was uncertain of which way to go.
Charlottesville police also said that there is a legitimate reason to consider Graham's case as similar to that of at least one other girl who has disappeared in the area in the past five years.
"Both of them occurred within the proximity of the University of Virginia. Both of them are young girls," Chief Timothy Longo said in reference to the 2009 case of Morgan Harrington.
Graham's parents said today in a statement that they suspected "foul play" in their daughter's disappearance after going out Friday night.
Longo said police were publicizing the surveillance videos today in the hope that they would spur more clues to Graham's whereabouts.
'Heartbroken' Family of Missing University of Virginia Student Hannah Graham Pleads for Help
Pounding the podium at one point and raising his voice, Longo said, "If you know something, pick up the phone."
He also said, "I hope we are able to find Hannah and bring her home safely."
Investigators have seized surveillance footage from a number of businesses and said the videos helped track Graham's movements on the night she disappeared. One video was from outside McGrady's Irish Pub. Graham is seen going past the pub's sidewalk patio section. Two minutes later she walks back into the frame, crosses in front of the restaurant without going inside and then walks back out of the camera's view in the direction she first came from.
About 10 minutes later at 12:55 a.m., she appears on the surveillance footage of a nearby Shell Station and looks as if she is running, but no one is seen behind her on the video.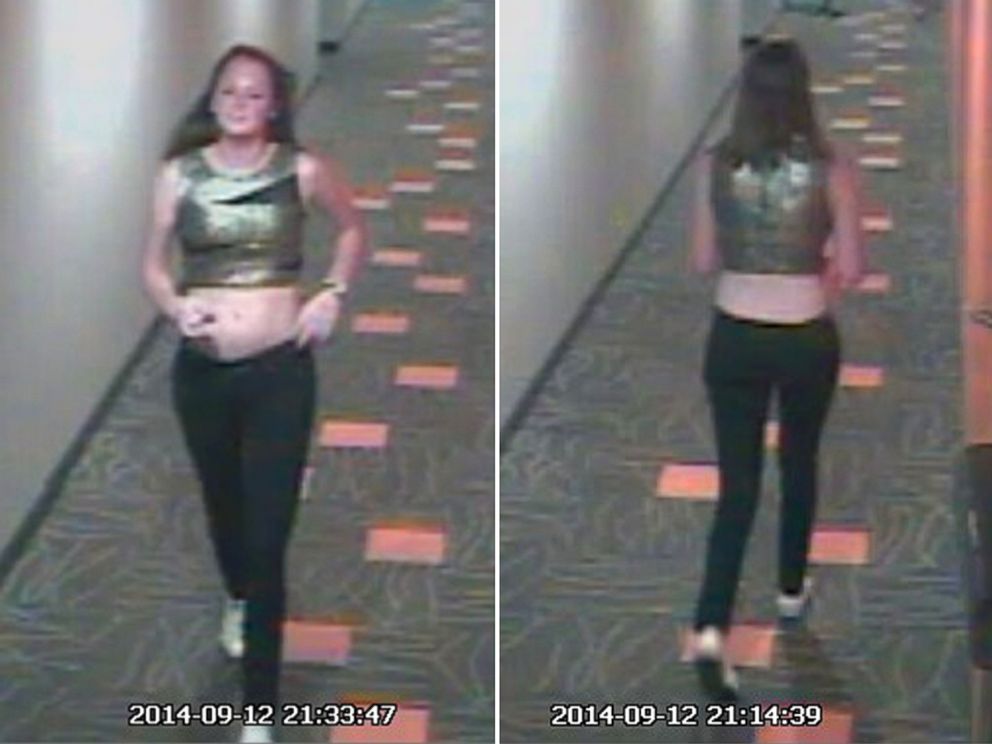 Longo would not detail all of the texts that she sent to friends, but said she was in communication with them and it appeared as if "there was discussion among the friends about where they would meet up at a later time."
"One of the entries suggested to me that she wasn't familiar with where she was, but I didn't get the sense that there was fear," he said.
Police have previously said that Graham was intoxicated and the chief said today, "You can draw your own conclusion if the video depicts disorientation."
Longo said he was aware of two more videos that appear to show Graham that night, but police have not yet seen them.
Today's press conference gave the most insight so far into the timeline of the search for Graham, an 18 year old sophomore. Longo said that it took friends and relatives more than a day to "compare notes" and realize that something was awry.
Graham's mother, Susan Graham, called her son at some point on Sunday to see if he had heard from his sister and when he said no, he started reaching out to his sister's friends to see if they had any word.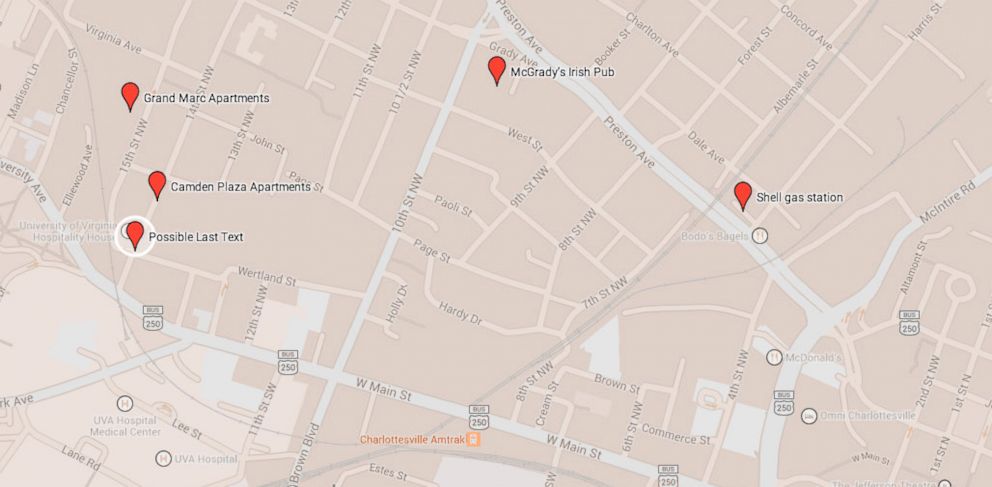 "He began investigating as well and by 5 or 6 (p.m.) they contacted (police)," Longo said.
Graham lived in an off-campus building with three roommates but police said that they did not become concerned until Sunday afternoon since they all have separate bedrooms and would not have necessarily known when she came and went.
"Her bed was made like it always is," Det. Sgt. Jim Mooney said at the press conference.
Longo said that the Charlottesville police are leading the investigation and the FBI is involved.
They have also called on residents, specifically those who have large plots of land, to do personal searches of their land to see if there is anything that could possible help direct the police search. Longo said that they used a bloodhound Sunday night during their search of the Charlottesville blocks near where she was last seen but that did not "yield favorable results." They have also interviewed an estimated 50 individuals but are hoping for many more calls from the public.
"I cannot imagine a more horrifying set of circumstances for a mom or a dad," Longo said.