A Mississippi mom is demanding justice after she says her 11-year-old son was allegedly shot and injured by a police officer who responded to their home.
Nakala Murry said she was asleep when, around 4 a.m. Saturday, she heard a knock on her window and saw her daughter's father standing there.
"I noticed he was kind of irate. And from dealing with him in the past, I know the irate version of him, what it could lead to," she told ABC News' "GMA3" on Thursday.
Murry said she gave her phone to her 11-year-old son, Aderrien, and told him to call his grandmother.
"He called the police first, and then he called my mom," she said. "My mom also called the police."
Two officers responded to the home in Indianola, about 100 miles northwest of Jackson, and Murry said the police yelled for her to open the front door.
"My child's father was still there -- he was like, 'Don't open the door.' I was telling him that I'm going to open the door," she recalled.
"He ran toward the back," Murry said, and the police "started kicking on the door with their foot, like they were trying to break it down."
"I opened the door. When I opened it, [an officer's] gun was up. He was telling me to come out," she said. "I went out, I got out of the way. I walked out toward the end of my driveway where my mom was. And I heard a shot and I saw my son run out toward where we were."
"He fell, bleeding," she said. "I put pressure on it to stop, help stop the bleeding."
While lying on the ground, Murry said her son told her, "I don't wanna die."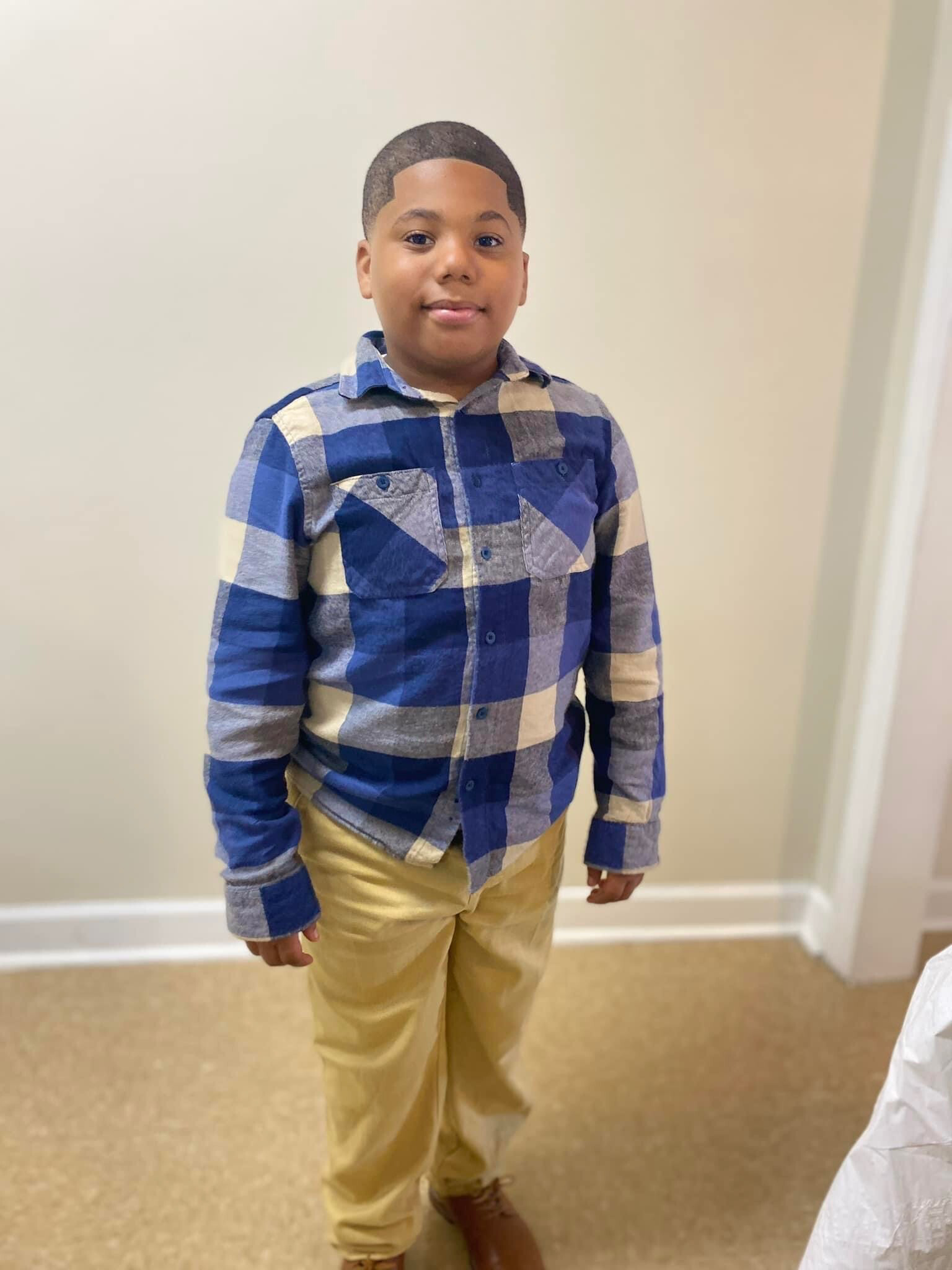 Murry said Aderrien, who was shot in the chest, has since been released from the hospital.
"He's in pain, but overall, he's doing well," Murry said.
The Mississippi Bureau of Investigation, which is investigating, said officers responded to a domestic disturbance and a minor was significantly hurt from an "officer-involved shooting."
The results of the investigation will be shared with the Mississippi Attorney General's Office, the agency said.
Murry's attorney, Carlos Moore, told ABC News' "World News Tonight" that police were told three times that there was no gun at the home: by Aderrien to a 911 dispatcher; by Aderrien's grandmother to a 911 dispatcher; and by Murry to the police who responded to her front door.
The Indianola officer who allegedly shot Aderrien has been suspended, Indianola Mayor Ken Featherstone told ABC News on Wednesday.
Moore said the officer should be fired and prosecuted for aggravated assault. Moore also called for the firing of the Indianola police chief and said the body camera footage should be released.
Aderrien "looks like a child -- he's very short and [his] stature is very thin. There's no way he could have been confused for a man," Moore told "GMA3."
"We're demanding justice," Moore said. "We want immediate termination. We want prosecution and we want the family to get some answers."
The Indianola police did not immediately respond to ABC News' request for comment.
ABC News' Alyssa Acquavella and Felicia Biberica contributed to this report.