— -- Buzz Aldrin strutted his stuff on the catwalk as he modeled new designs during New York Fashion Week: Men's.
The shiny silver bomber jacket Aldrin donned for designer Nick Graham's show appeared akin to a futuristic spacesuit. The show's theme was "Life on Mars: Fall-Winter 2035," according to Women's Wear Daily, and featured Graham's take on fashion in outer space.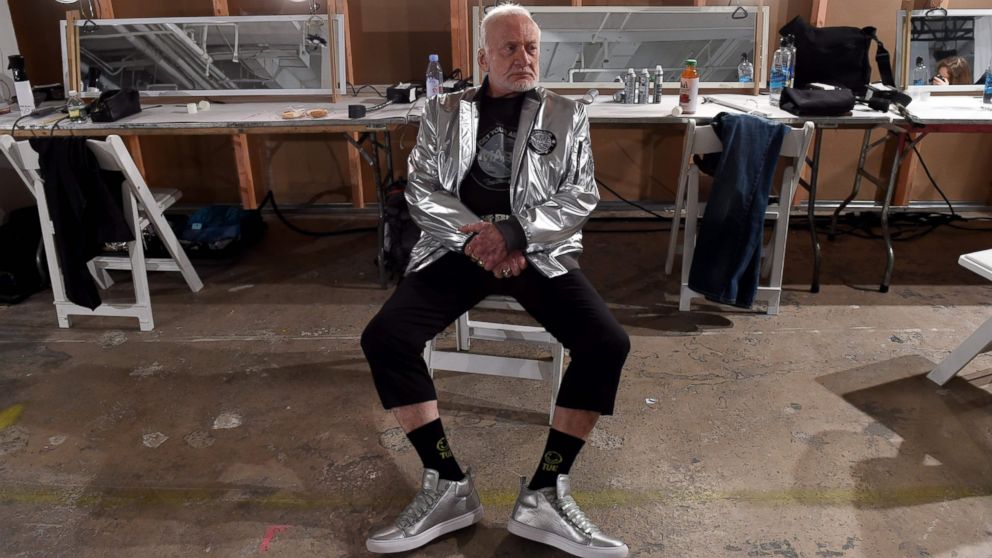 Aldrin appeared comfortable in his chic duds. On Twitter, the 87-year-old astronaut, who closed the show, wrote that walking the runway was "as easy as walking on the moon."
In his 2013 book, "Mission to Mars: My Vision for Space Exploration," Aldrin wrote that he envisions humans living on Mars by 2035.
"Nick's collection is very Mars-friendly, and every astronaut should look their best when they land there," he told WWD earlier this month.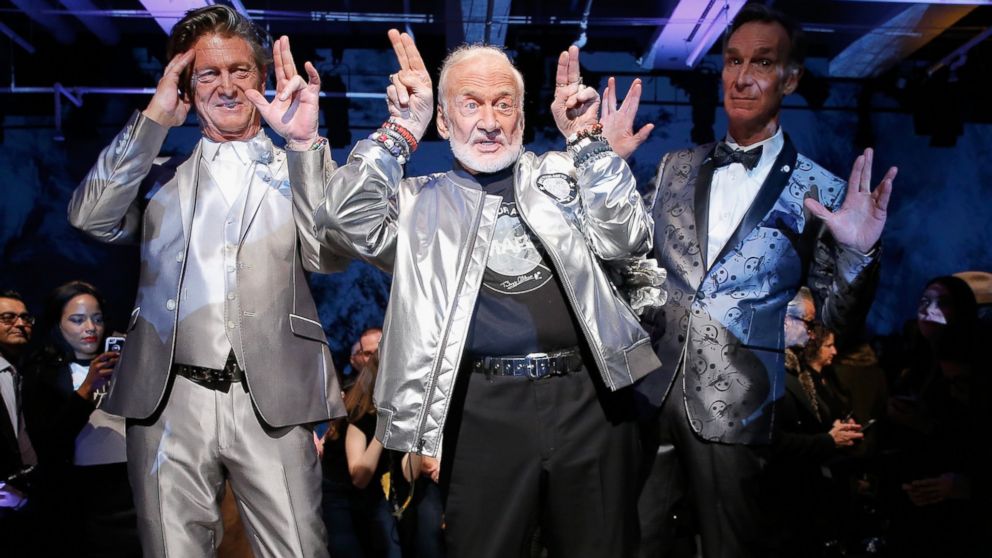 Everyone's favorite "Science Guy," Bill Nye, made an appearance as well, serving as a show narrator. Nye wore a shiny charcoal tuxedo jacket adorned with an astronomy-inspired print. The outfit was not without personal touch; Nye donned his signature bow tie as well.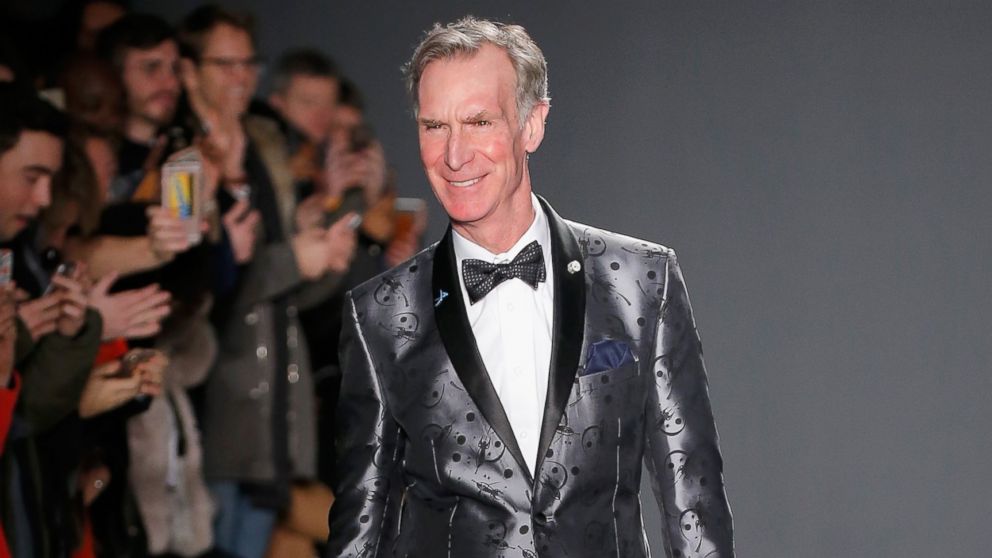 On Twitter, Nye wrote that he was "trying" his best at his new gig.
In 1969, Aldrin became the second man to ever walk the moon when he landed there on Apollo 11.
Aldrin's adventure-seeking ways have stayed with him long since his astronaut career ended, and he often documents his travels on social media.
In December, Aldrin was hospitalized after he was medically evacuated from the South Pole.