— -- Getting a tattoo is usually a permanent decision, but some football fans might want a replay on theirs.
The NFL announced Tuesday that the St. Louis Rams would be moving to the Los Angeles area, and the San Diego Chargers may soon be joining them.
Now, fans with the teams' logos etched forever on their arms are contemplating whether or not to take the option of nixing their pigskin ink.
Gary Zimbelman, of O'Fallon, Illinois -- outside St. Louis -- said that he's had a St. Louis Rams tattoo on his arm for five years.
"Sadly enough, I have one," said 46-year-old, who told ABC News he's been a Rams fan since the franchise moved there from Los Angeles in 1994.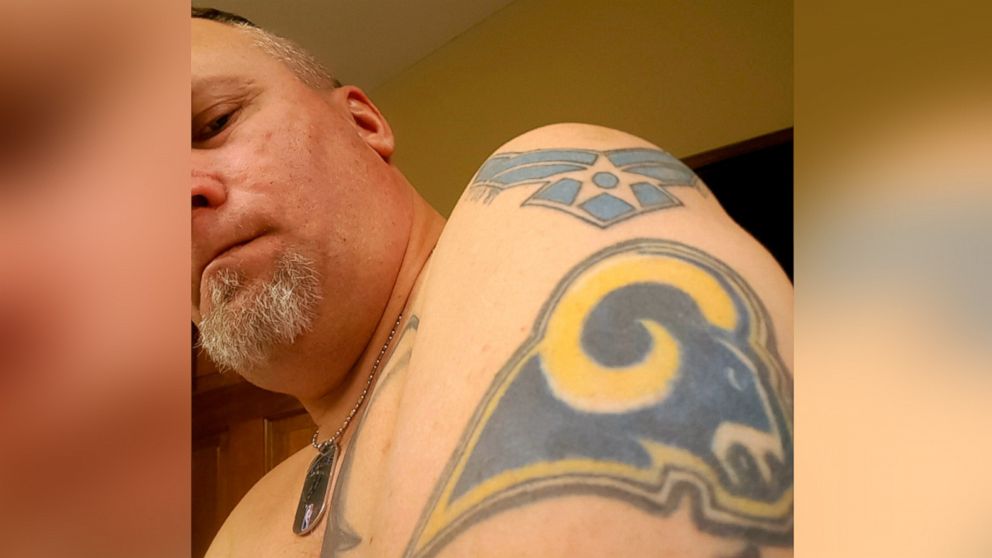 Zimbelman plans to follow the advice of his tattoo artist of five years, Lynn McNew, and change the tattoo rather than have it removed. He said he'll have something similar to the "Ghostbusters" logo emblazoned on the Rams head on his left shoulder, with a red circle surrounding the mascot and a red line running diagonally through it.
And he's giving the Rams the boot.
"I'm a hometown team type of person," he said
McNew, a tattoo artist at Almighty Tattoos in Belleville, Ill., about 15 minutes from downtown St. Louis, said the tattoo shop is offering up to 50 percent off tattoo cover-ups or changes for Rams fans who can no longer stand the sight of their NFL-inspired ink.
"I'm sure disgruntled fans will be looking to get them covered up," McNew, who has been tattooing for 20 years, told ABC News.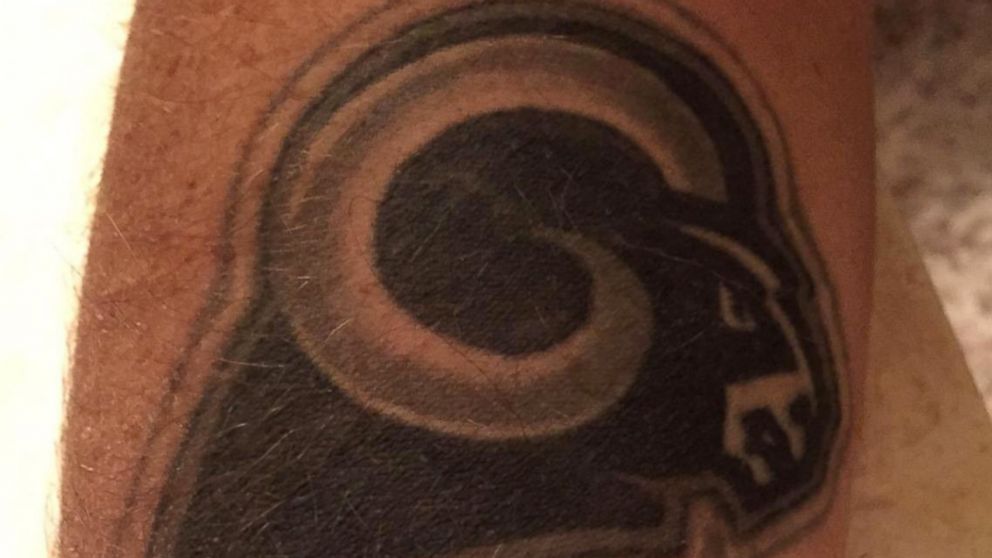 Chad Holbrook, 42, who lives near Boise, Idaho, has been a Rams fan since 1976, when the franchise was still in Los Angeles. But, he had his tattoo done on his right arm in 2003, after the Rams moved to St. Louis.
For that, he has "no regrets."
"I'm still a die-hard Rams fan, even though they're not doing very good," Holbrook, said of his team moving to Los Angeles. "Actually, I'm happy about it because it's closer to me and I can go to a game."
Holbrook may not plan to remove his tattoo, but there's no guarantee that his Seattle Seahawks-fan wife, Pam Holbrook, won't.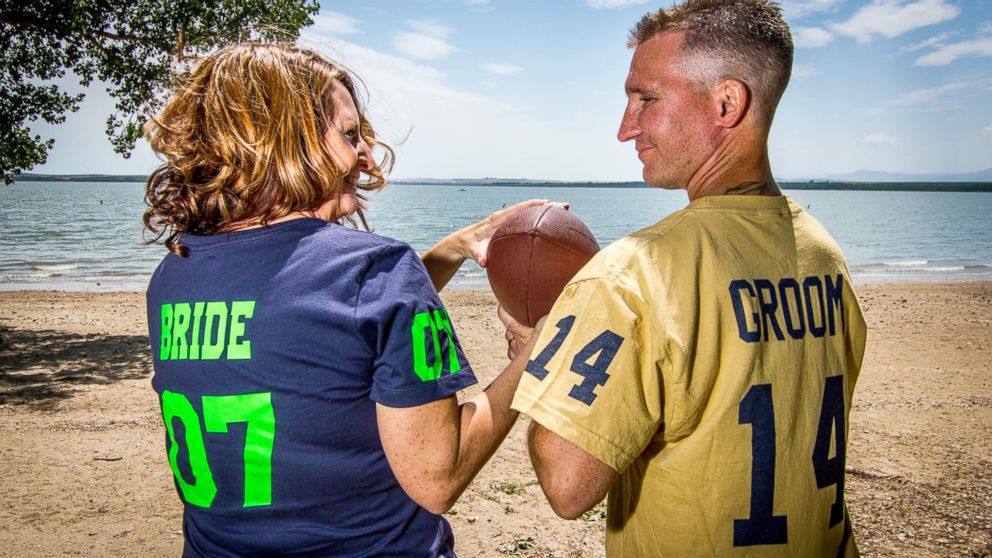 "When my husband goes to sleep I'm going to scalp his tattoo off his arm," she tweeted on Dec. 27, after the Rams beat the Seahawks 23-17.
San Diego Chargers fans are still waiting to see whether or not their team will relocate just three hours north.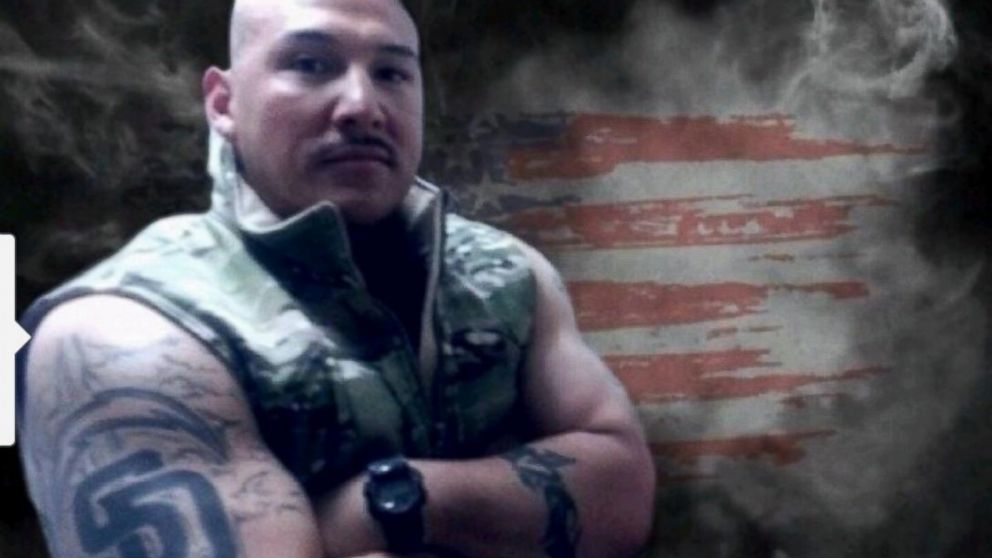 For 30-year-old army veteran Johnny Case, of San Diego, his Chargers tattoo on his right arm holds sentimental value and will be keeping it "no matter what," he told ABC News. The artist who inked it for him was in his unit and died in Iraq in 2005.
"The San Diego Charges for me is part of my heart, it's like family," he said. "We haven't lost our team yet, so I still have hope." Case even bought a satellite during his latest tour in Afghanistan so he could watch Chargers games and "feel a little closer to home."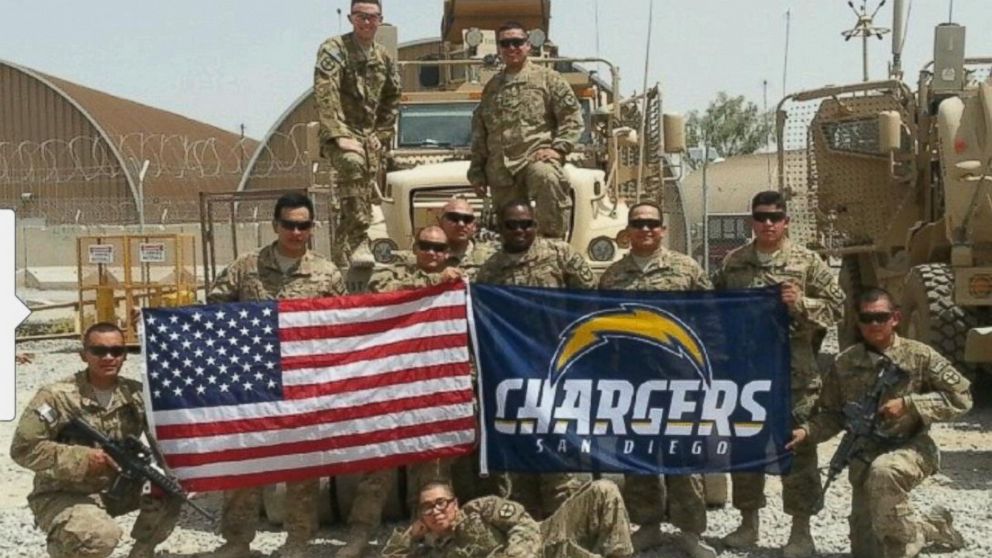 Case plans to raise his 1-year-old daughter, Jayden, as a die-hard Chargers fan, whether they remain in San Diego or not.
His wife's cousin, 37-year-old Eddie Lopez, disagrees. Lopez has a tattoo of the Chargers' insignia from the 1960s that takes up three quarters of his left forearm and plans to have it removed if his beloved team is relocated.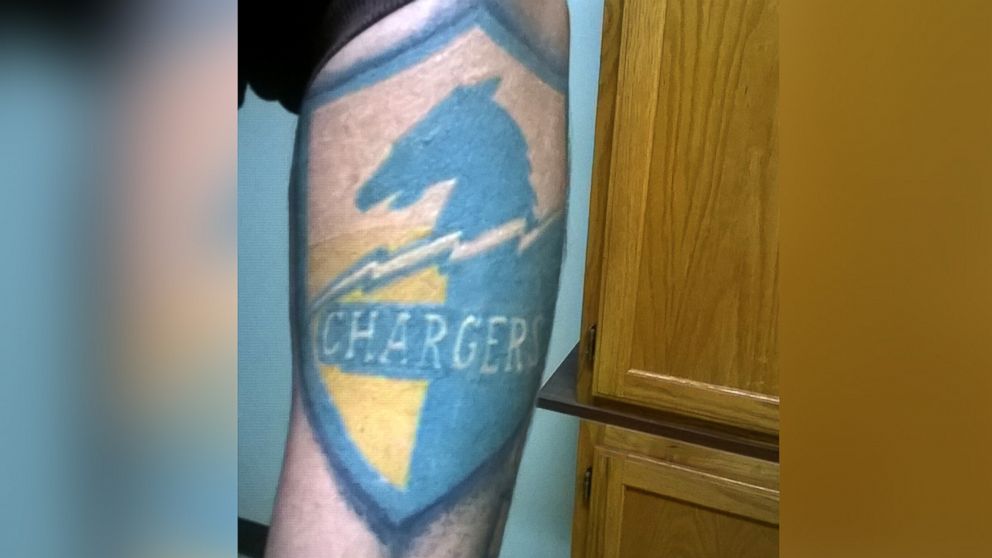 "It's always been a sense of pride to root for the home team," he told ABC News today. "If they left, I basically can't follow them to Los Angeles. I'm a die-hard San Diegan."