A 12-year-old shark attack victim has walked for the first since she was bitten.
The news about her recovery milestone was posted Sunday on a Facebook page created to support Kiersten Yow and provide updates on her recovery.
Yow was attacked on a beach in Oak Island, North Carolina, on June, 14. She lost part of her left arm and suffered severe injuries to her left leg, according to a statement on a gofundme page created to raise money for her medical bills.
Despite the serious injuries, she is expected to keep her leg, according to the gofundme page, which also states Yow "has a long road to recovery that will include surgeries and rehabilitation."
Yow remains at the UNC Hospital in Chapel Hill. The family has asked the hospital to not discuss Kiersten's case publicly, a hospital spokesperson told ABC News.
A 16-year-old boy was also attacked just 90 minutes after Yow's incident at another North Carolina beach about two miles away from where Yow was attacked. A shark bit off Hunter Treschl's left arm above the elbow in that incident, authorities said.
George Burgess, curator of the International Shark File at the Florida Museum of Natural History, pointed to the season and time of day to explain the frequency of these attacks.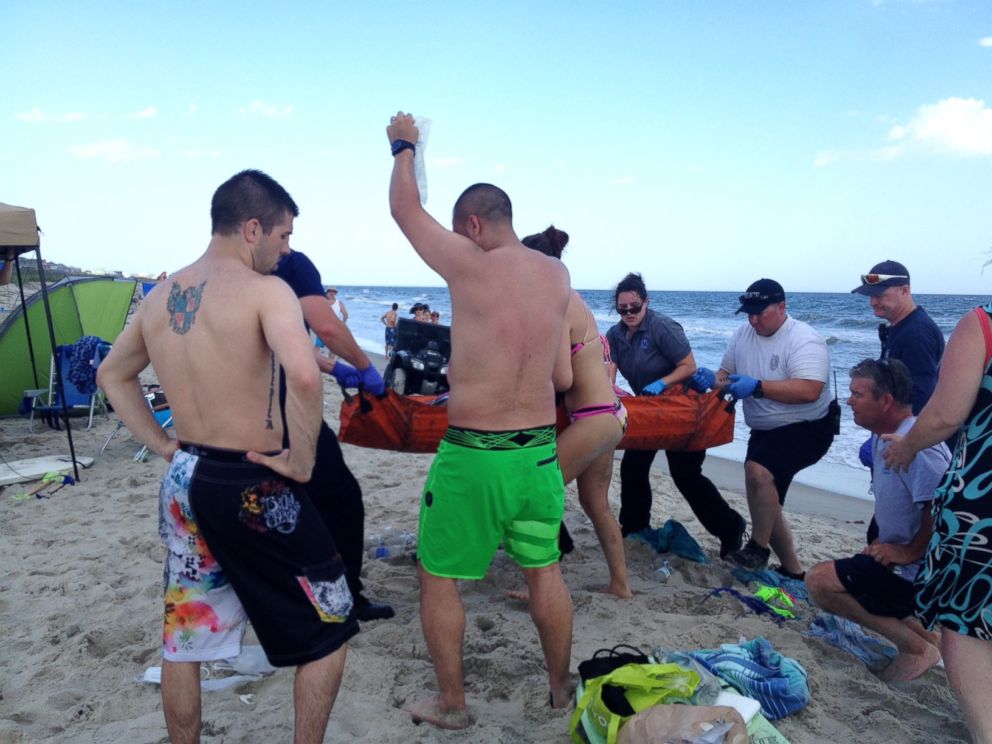 Both attacks occurred in the late afternoon or early evening, popular times for sharks to hunt nesting sea turtles, he said. Additionally, more people attend beaches and swim in the oceans during the summer.
"How many humans are in the water is the key to how many shark attacks there are," Burgess told ABC News today.
Being aware of shark feeding areas can help avoid future attacks, he said.
"Avoid the occasions that get us close to sharks in the water. Those would be situations like inlets, channels and those troughs between sand bars in the surf zone," Burgess said. "All those areas are areas that concentrate sharks because there are concentrations of food."