— -- The NYPD said it has launched an internal investigation after a video appeared online purporting to show a police officer using a stun gun on a 17-year-old who says she is pregnant.
Police arrested Dailene Rosario in the Bronx on Friday and charged her resisting arrest, obstructing governmental administration and disorderly conduct in the form of fighting and violent behavior, the NYPD told ABC News. Rosario has said she is 14 weeks pregnant.
Rosario told ABC's New York station, WABC, that her boyfriend and her sister's boyfriend were arguing about a video game when a neighbor alerted police officers to the commotion, which she said was already over by the time the officers arrived. The police officers were already in the building responding to a separate 911 call, she said.
Rosario said that the situation escalated when she requested a warrant from the officers before she allowed them to enter her home.
"He said, 'Oh, you're refusing,'" she told WABC. "Next thing I know, he grabbed my arm and pulled me into the crowd of cops."
Rosario's right hand was already in handcuffs when the stun gun was deployed and hit her in the torso, she said.
The video, which was taken in the hallway of the Bronx building, begins as officers attempt to restrain Rosario. As she struggles, she is heard on the video repeatedly saying, "Get off of me!" as she is surrounded by officers.
Rosario then informs officers that they are hurting her, and someone says into the camera several times, "She's pregnant."
Three uniformed officers are seen attempting to restrain a screaming Rosario.
The man seen holding the stun gun after it was deployed is a plainclothes police officer, WABC reported.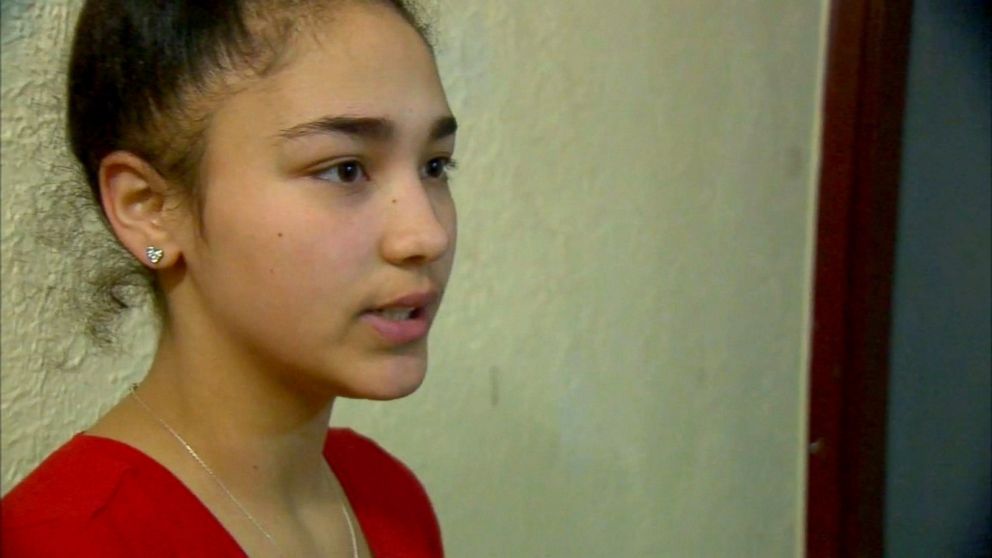 "I was screaming I was pregnant the whole time," Rosario told WABC.
The teen said that "there was more than enough officers" to handle her and that "there was no need for the Taser."
In a criminal complaint obtained by WABC, police said Rosario shoved an officer in the doorway of her apartment before she "threw herself on the floor, flailed her arms and sat on her hands, refusing to be handcuffed."
"I didn't do anything wrong, " Rosario said.
Rosario was arraigned Saturday and she pleaded not guilty to the charges, said Patrice O'Shaughnessy, director of public information for the Bronx District Attorney's Office. It was unclear if she had retained an attorney.
The NYPD would not comment further on the incident, since it is under an internal review. The video was posted to YouTube by Photography is Not a Crime, an account that describes itself as "one of the leading independent news journals covering civil rights in the United States."