After three days of denying that one of their own could be so stonehearted, the New York Police Department admitted that a uniformed officer indeed stopped a desperate mother as she rushed her dying daughter to a nearby hospital.
Witnesses say the cop refused the 11-year-old Brooklyn girl CPR and blocked her frantic mother's car with his own squad car as she tried to rush the asthmatic girl to the hospital on Sunday.
On Tuesday evening, Police Officer Olfonso Mendez, 30, was forced to turn over his gun and shield and was suspended without pay for his role in a traffic stop that may have resulted in the death of Briana Ojeda, police said.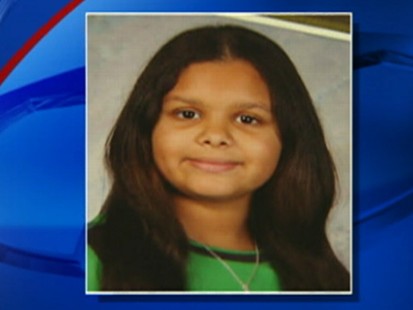 Police said the incident was "still under investigation." Mendez is expected to face administrative charges of failing to take proper action and report the incident, but he has not been charged with a crime.
"It's a shame that it took four days for this officer to come forward and reveal himself," Michael Ojeda, Briana's father told WABC news.
"Just say you're sorry, that's all I want. Give her peace," wailed Carmen Ojeda, the girl's mother.
For days the family and witnesses said it was an NYPD cop who stopped Carmen Ojeda Sunday evening as she drove the wrong way down a one-way street in Brooklyn and hit a parked car. The uniformed officer, they said, smugly denied knowing CPR and refused to offer assistance, despite calls for help from Ojeda and onlookers.
The girl, who had earlier been playing at a park, died an hour after making it to the emergency room.
"You hear people screaming, 'she needs CPR, she needs CPR.' The mother is telling him, 'do you know CPR?' With a smirk on his face he said, 'No, I don't know CPR'," a witness said.
NYPD authorities insisted the uniformed man was likely a security guard, auxiliary officer or traffic cop because all police officers are trained in CPR. As part of an internal affairs investigation, witnesses were shown photos of police officers from the 76th Precinct where the incident occurred, but none were a match for the man in question.
NYPD Suspends Cop Who Blocked Dying Girl's Route to Hospital
As recently as Tuesday morning Police Commissioner Ray Kelly said not enough information was known to determine whether the official was a real cop.
By Tuesday evening, however, cops had made a break in the case and realized it was one of their own who was involved.
Mendez, who works in the 84th Precinct, was in the neighboring 76th to gas his car before heading to the Brooklyn Bridge to relieve another officer.
A five-year veteran of the force, he has no major disciplinary infractions on his record, cops said.
ABC News was unable to reach Mendez for comment.
"He is consulting with our attorneys. He hasn't been charged, so he's working with his delegates and union representatives," said Joe Mancini, spokesman for the union the Patrolman's Benevolent Association.