Ohio State University Marching Band Director Fired Over 'Sexualized' Culture
Investigation reveals allegations of marching band's rituals, skits.
— -- The Ohio State University band is marching on without its director.
One day after director Jonathan Waters was fired, "The Best Damn Band in the Land," as it calls itself, is performing with the Columbus Symphony in what is often considered its unofficial season kickoff.
That kickoff comes amid an internal investigation revealing allegations of the band's "sexualized" culture, one that Waters allegedly failed to stop or confront. According to the investigation, the rituals included students marching in their underwear, being addressed by explicit nicknames and performing sexually-charged skits.
Ohio State President Michael Drake, on the job just three weeks, said he acted after being "profoundly disappointed and shocked" by the findings of a two-month investigation that began before his arrival.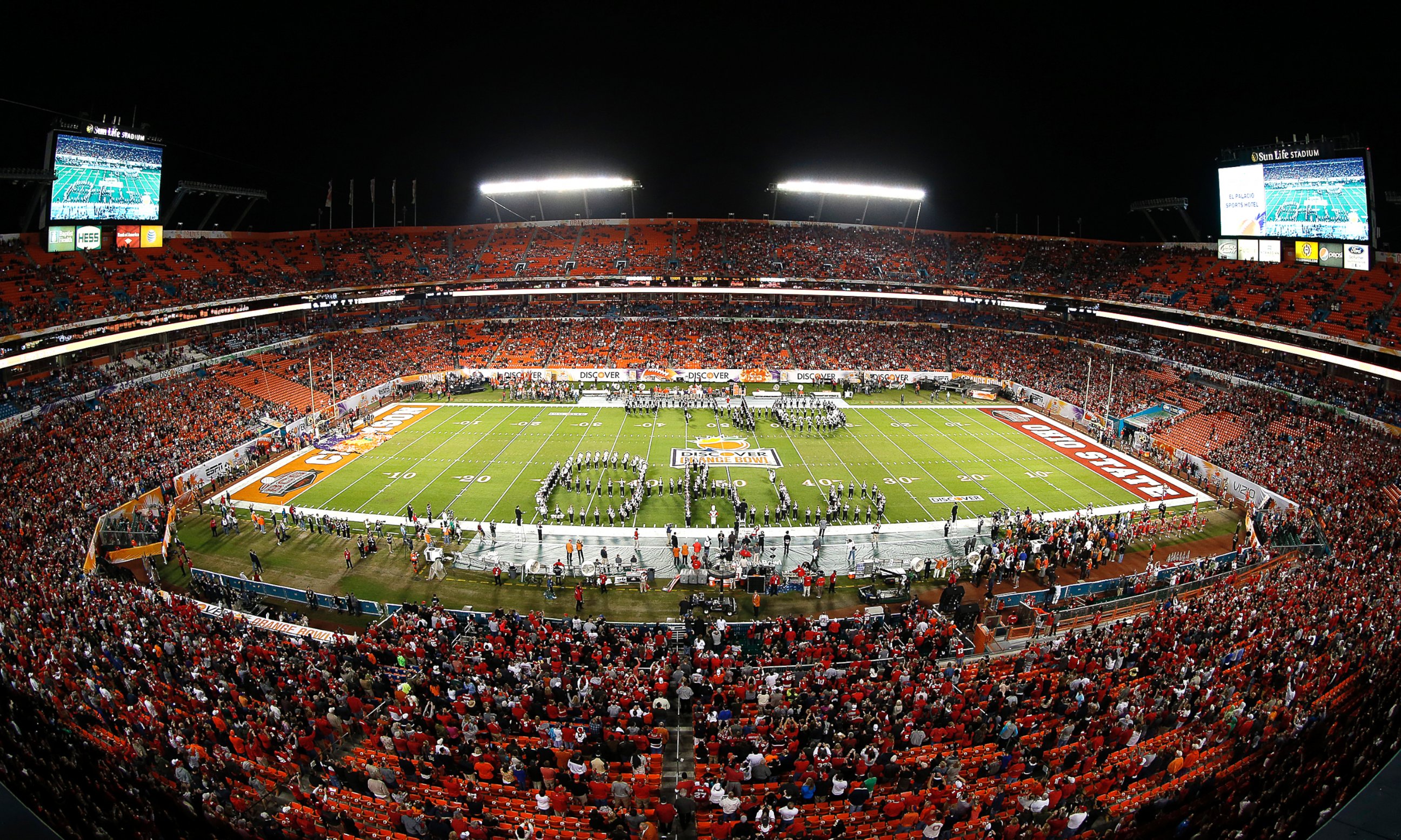 "This is 2014, and we respect our students as young adults," Drake said. "We respect women, and we respect all the different people who work with us. We respect that diversity. We just had to make a square-wave change between this report, which was unacceptable, and the future, which we start today."
FAMU Lifts Suspension of Famed Marching Band After Hazing Death
The investigation was launched after a parent raised concerns that the band was sexualized, claiming the members were made to swear secrecy oaths about "objectionable traditions and customs."
The allegations cast a shadow over Waters' tenure at the school. Waters had led the 225-member band since 2012, and his halftime shows were considered revolutionary. Waters changed the shows by drawing them out on iPads instead of paper, directing marchers who morphed into the shapes of horses, superheroes and dinosaurs appearing to gallop, fly and tromp across the Buckeye football field.
Its technological advances landed the band in an Apple commercial in January. One performance in which the band takes the shape of a moonwalking Michael Jackson has more than 10 million views on YouTube.
The university is now working to find a replacement for Waters.
Waters plans to take legal action, his attorney told ABC News.
The OSU marching band was the second nationally acclaimed marching band to be rocked by scandal in recent years. Florida A&M's famed "Marching 100" was suspended for more than a year and veteran director and university president resigned after the death in 2011 of a drum major in a brutal hazing ritual. FAMU's band had performed at Super Bowls and presidential inaugurations.
The Associated Press contributed to this report.