Former Pennsylvania pastor Arthur Schirmer's first wife, Jewel, fell to her death down a flight of stairs in 1999. Nearly a decade later, in 2008, second wife Betty Jean was killed in a car crash. Both deaths were ruled accidents.
But in a stunning reversal, the seemingly unlucky widower was ordered today to stand trial on a charge of murder. Working from new evidence, investigators say they believe Schirmer, 62, murdered his second wife and used the car crash to cover it up.
Schirmer has denied the allegations.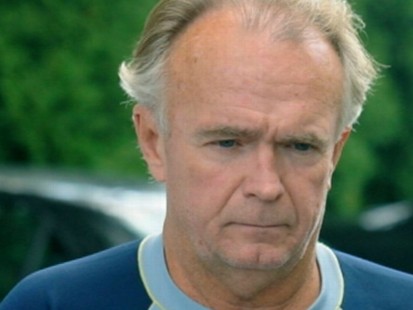 The newfound suspicion surrounding Betty Jean's death has been enough for Lebanon County District Attorney David Arnold to open what he called a "brand new investigation" into the death of Schirmer's first wife as well.
"We intend to start from scratch," Arnold told ABC News' Pennsylvania affiliate, WNEP. "We're going to conduct a brand new investigation, of course not ignoring the facts and evidence from 11 years ago. But we're going to look at the case and review the evidence and see what it points to."
As for Betty Jean's death, investigators say, the car in which she was traveling when she died was going 20 miles per hour, not fast enough to justify her extensive injuries. Schirmer was driving when, he has said, a deer ran out in front of the car, at which point he lost control, according to The Associated Press, which cited court documents.
Schirmer was uninjured and the car relatively undamaged but Billy Jean suffered extensive head injuries and later died.
Authorities also said traces of her blood were found inside the church. Schirmer reportedly told police a wood pile had fallen on her.
"We anticipated they were investigating and we have to face these accusations and we're fully prepared to do so," Schirmer's attorney, Brandon Reish, said.
Suicide Prompts Investigation
When Jewel was found dead in 1999, a vacuum cord was found wrapped around her leg. But an autopsy concluded her injuries weren't consistent with a fall.
In addition to his former wives, Schirmer has been indirectly linked to another death, the suicide of a man in his congregation that occurred in the pastor's office of Schirmer's former church.
Based on e-mails discovered by police, investigators believe Schirmer was having an affair with the man's wife. The suicide prompted a reinvestigation into Betty Jean's death, the AP reported.
Although the charges have sent shockwaves through the relatively small Reeders United Methodist Church congregation, some members told "Good Morning America" they had their suspicions about Schirmer.
"My parents adored him, as did all the other older people here," church member Darla Vogt said. "But I always knew there was something strange about him."
Lawyer Reish denied foul play was involved in either death and Schirmer's daughter by his first wife said she's standing by him. His purported former mistress wrote an e-mail to the AP, "I LOVE A.B. WITH ALL MY HEART AND SUPPORT HIM 100%!"
ABC News' Lee Ferran and The Associated Press contributed to this report.