5 people dead, 2 children injured in mass shooting in Philadelphia, police say
The suspect carried an AR-15 style rifle, police said.
A suspect clad in a bulletproof vest and carrying a rifle and multiple rounds of ammunition opened fire in Philadelphia late Monday, killing at least five people and wounding two children, authorities said. The youngest of the deceased victims was only 15 years old.
An unidentified 40-year-old was apprehended by officers at a rear alley of Frazier Street following a brief chase on Monday night, authorities said. The suspect was arrested and is awaiting arraignment, the police and Philadelphia district attorney's office said Tuesday.
The victims, who were shot multiple times, were later identified by police as Lashyd Merritt, 20; Dymir Stanton, 29; Ralph Moralis, 59; Daujan Brown, 15; and Joseph Wamah, Jr., 31.
"Some of the responding officers promptly tended to the wounded and got them to hospitals," Philadelphia Police Commissioner Danielle Outlaw said at a news conference Tuesday.
Two unidentified children, who were being driven by their mother in the vicinity, were injured, according to the police. One suffered an eye injury from shattered glass and the other was shot in the leg, police said Tuesday.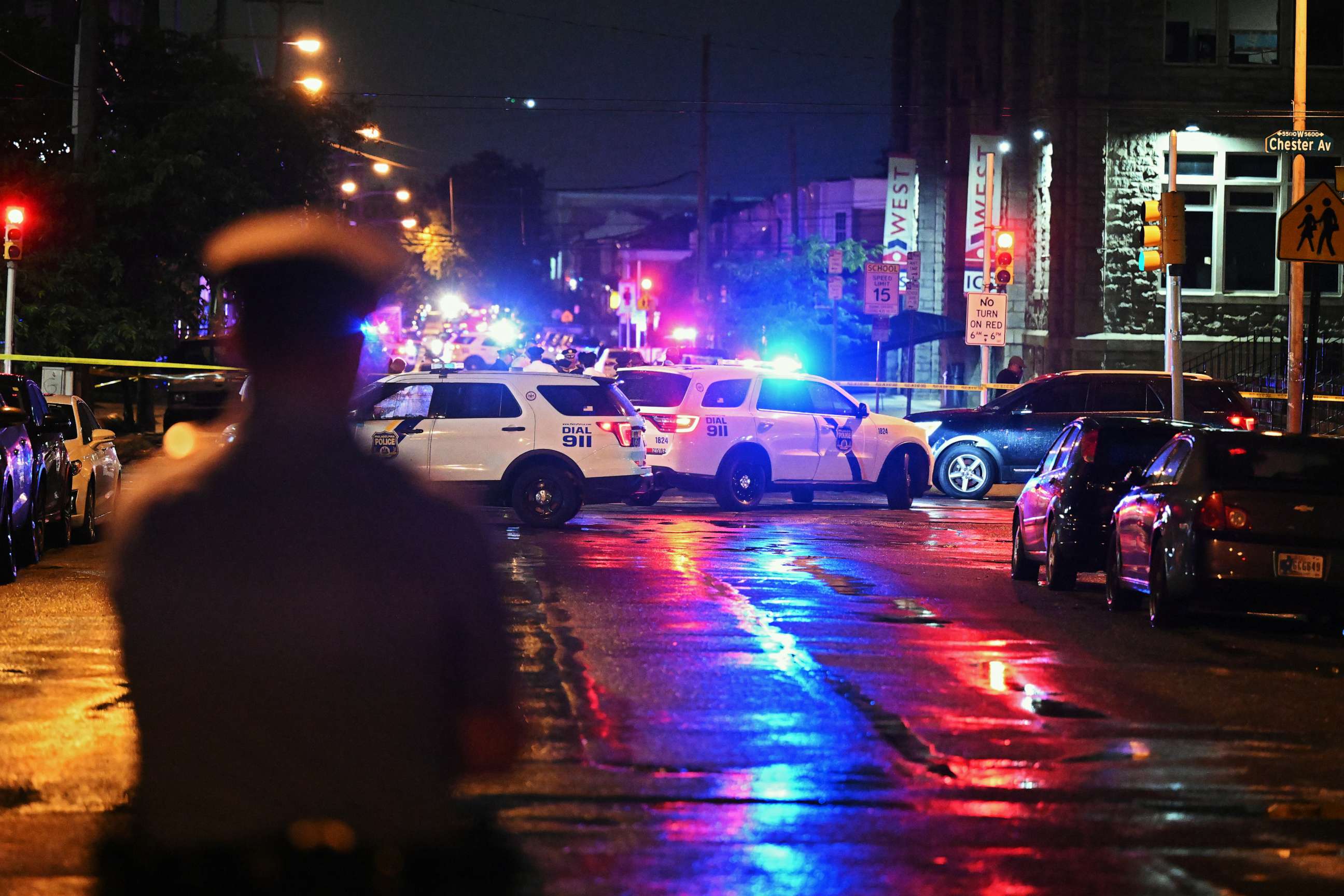 The Philadelphia Police Department initially received reports of gunfire near Chester Street in the city's Kingsessing neighborhood at around 8:28 p.m. ET. Gunshots were heard in several areas near the first location during the shooting, police said Monday night.
Authorities said the suspect had been using an AR-15-style rifle, which was recovered by police. A 9 mm handgun, magazines and a police scanner were found on the suspect when they were apprehended, according to investigators.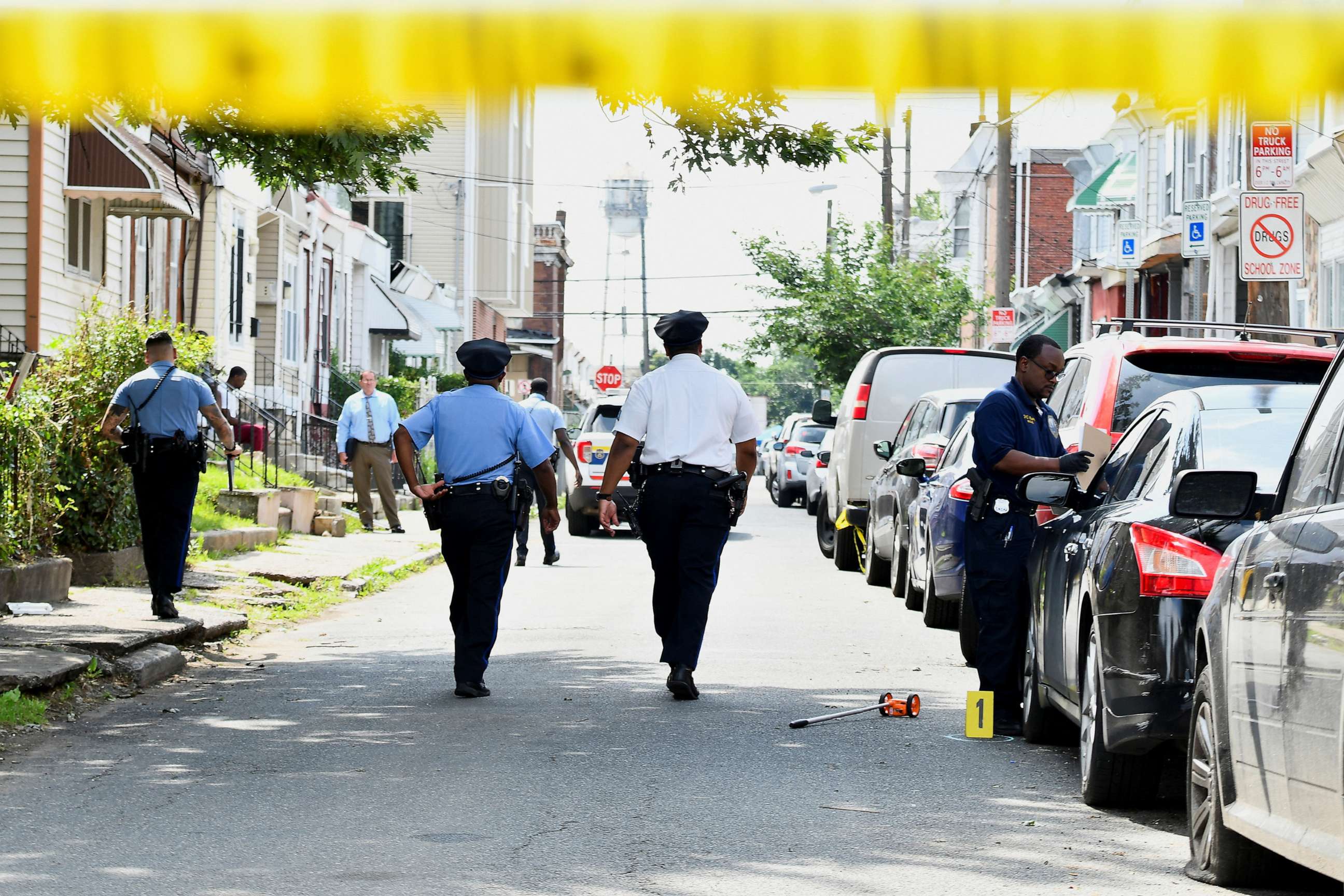 Outlaw commended the officers for quickly catching the suspect.
"Their swift actions undoubtedly saved a number of lives," she said.
Outlaw said Tuesday the investigation is ongoing and they are still collecting evidence and information from eyewitnesses.
"We can say these acts were done knowingly and intentionally," the commissioner said.
Another unidentified person was initially detained by the police on Monday night, but they were released and not immediately charged. Investigators said that this person may have used a handgun in self-defense.
Outlaw asked the public on Tuesday to remain patient as authorities continue probing for answers, and added that there didn't appear to be any additional threats to the community.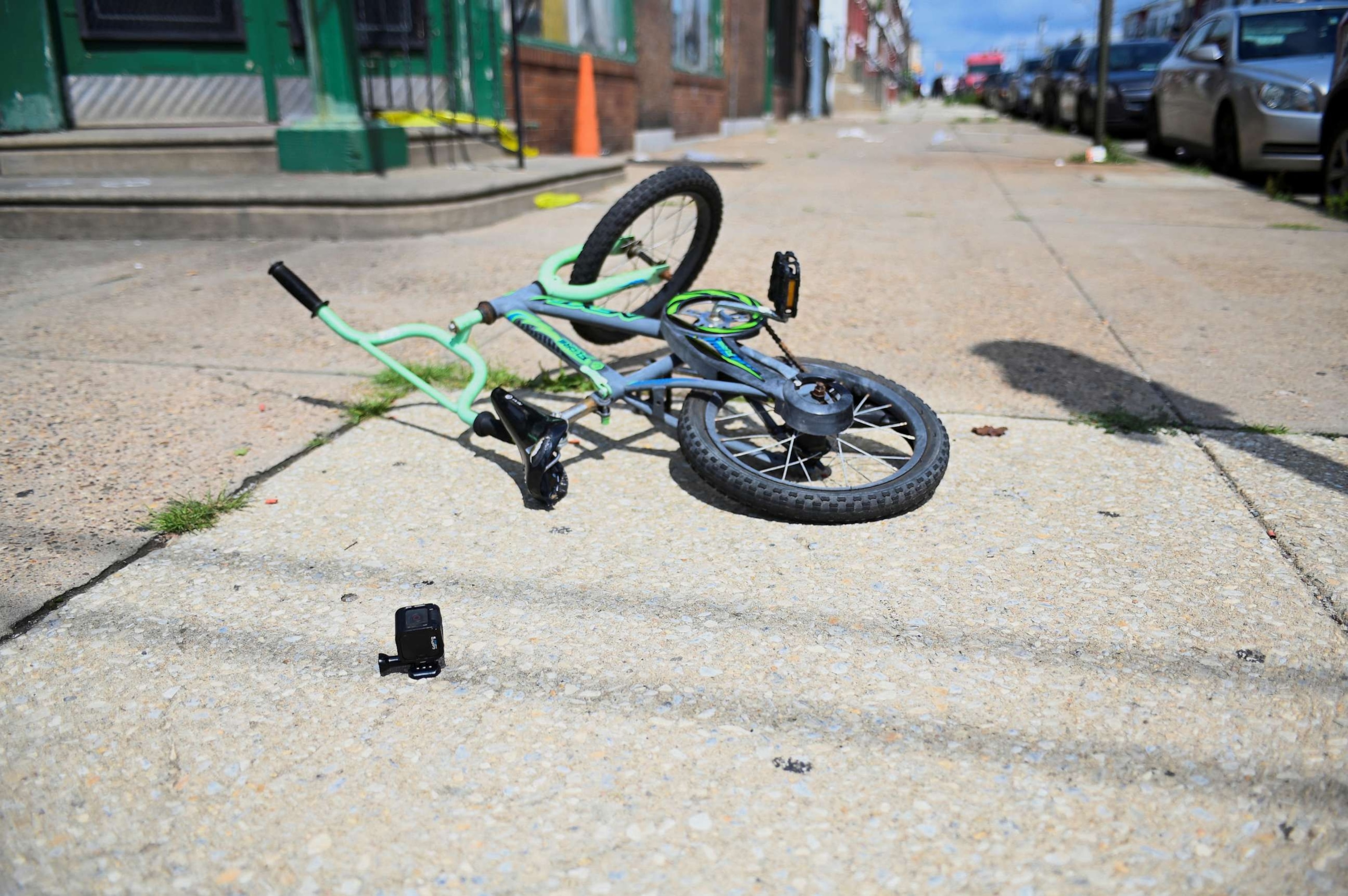 Philadephia Mayor Jim Kenney expressed frustration with the rise of gun violence and called on national leaders to do more to stop the prevalence of dangerous weapons.
"This country needs to re-examine its conscience and find out how to get guns out of dangerous people's hands," he said.
ABC News' Victoria Arancio and Jason Volack contributed to this story.