— -- A woman who lost more than 200 pounds and then was photographed being helped to the finish line of a 10K race said the Louisville, Kentucky, policeman who helped her was an answer to a prayer.
Asia Ford, 35, of Louisville, only wanted to beat her personal record from last year in her second 10K race over the weekend. Ford, a customer service representative for Time Warner Cable, said she decided about two years ago to turn her life around after she and her former husband experienced health issues.
Her husband had lost a hand and a leg, in part because of diabetes, and a doctor told her that she needed a knee replacement.
"Everything that was happening was exactly what the doctor said," Ford said.
The mother of three turned to a friend who's a fitness enthusiast and joined a boot camp called Aspirations. She lost 217 pounds over the span of just over two years.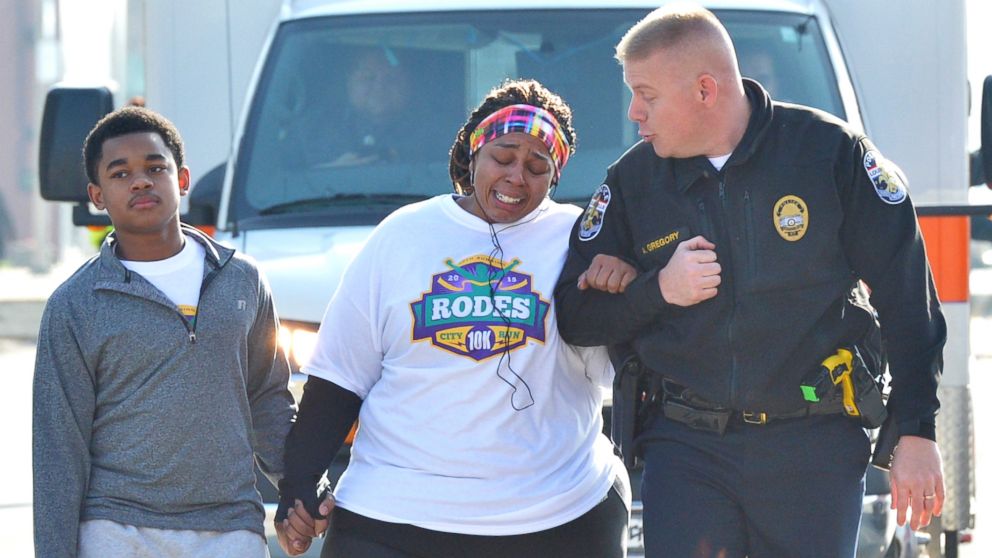 After mile four in Saturday's Rodes City Run 10K race, Ford said she started to feel "dizzy and sick."
"I told my son, 'If anything happens, I want you to call 911,'" she told ABC News. "EMS was on the side of me. The EMS driver got out and was trying to take me to the EMS. He said, 'You're going to finish this race, aren't you?'"
She said she was just getting over pneumonia and finishing her antibiotics.
"During mile five, I started crying because I knew my body was experiencing a shutdown," she said. "I had one mile in front of me and said to my son, 'It's time to quit.' I asked, 'God, please let me take a few more steps.' Right when I said that, God brought this man."
That man was Louisville Metropolitan Police Lt. Aubrey Gregory. He helped Ford reach a personal record of two hours and seven minutes, which is three minutes shorter than her time last year.
"He said, 'I want you to look straight ahead of you. We have nothing but a mile ahead of you,'" Ford said.
Today, Ford and Gregory will be honored by the Louisville Mayor Greg Fischer.
"I just thank everyone for being so sweet and the kind words," Ford said. "It's really been a blessing. My coach says, 'Believe in yourself. You're worth it." Not only do I feed off God and my kids. I feed off of those words, because I know I'm worth it. So I pass on those words to everybody else."