— -- Protesters from both sides of Saturday's conflict in Charlottesville, Virginia, have criticized the efforts of police to reign in the violence that took place prior to and during a large gathering of white nationalists in the college town.
The violence, which started on Friday night and then intensified on Saturday, killed Heather Heyer, 32, an activist who was marching against the white nationalists who descended on Charlottesville this weekend.
James Alex Fields Jr., 21, drove his car into a crowd of counter-protesters in Charlottesville, Virginia, according to authorities, killing Heyer and injuring others -- and spawning a wave of protest rallies in response.
The American Civil Liberties Union of Virginia, which tweeted that counter-protesters were not happy with the police, also reported police saying that they would "not intervene until given command to do so."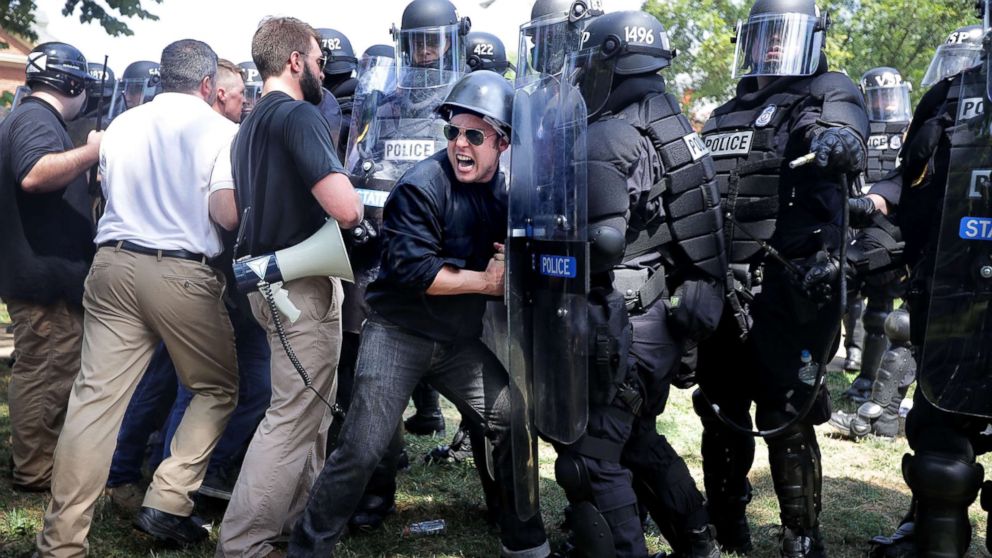 — ACLU of Virginia (@ACLUVA) August 12, 2017
Richard Spencer, the leader of the white supremacist organization National Policy Institute and an organizer for the cause of white nationalists who attended Saturday's rally, is blaming the police for Saturday's violence, tweeting that the "Charlottesville and Virginia police have blood on their hands."
"They policed the peaceful, and they exacerbated a mêlée," Spencer wrote. "Total outrage."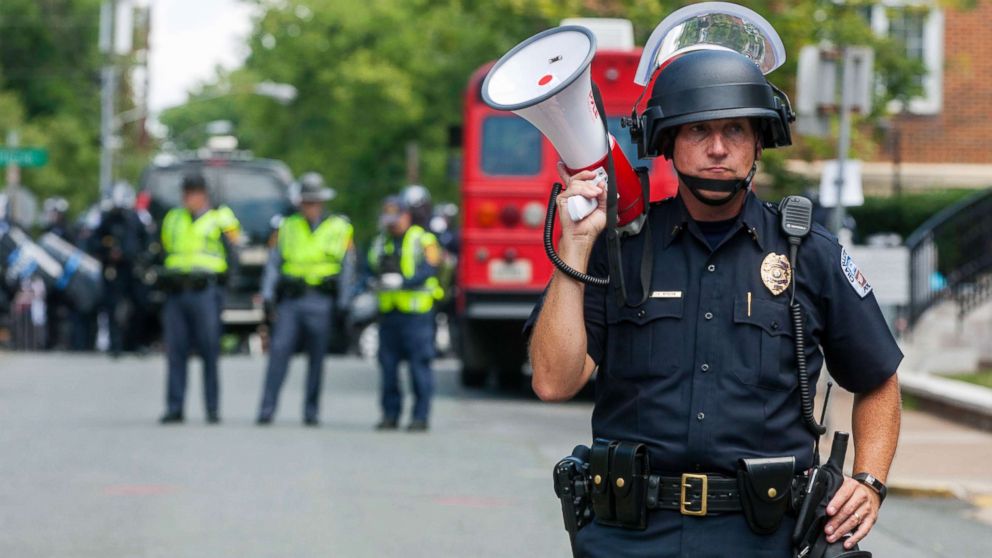 Jason Kessler, a white nationalist organizer, attempted to give a press conference Sunday afternoon to address issues related to the rally, but was shouted down by a gathering of protesters, and opted to flee the scene in front of Charlotesville Town Hall.
Police did not appear to be in the immediate vicinity of his press conference, and seemed to arrive to control the crowd only after Kessler had already fled the scene.
The protesters at the scene were chanting "get out of our city" and "shame on you."
A man was arrested and charged with misdemeanor assault and battery Sunday for spitting on Kessler, Virginia State Police said. Robert K. Litzenberger, 47, of Charlottesville, Va., was arrested at 2:56 p.m.
Spencer also canceled an opportunity to speak with the press today in Virginia, saying he will speak with the media on Monday from Washington, D.C.
Charlottesville Mayor Mike Signer, who has spoken out about the white nationalist groups that have planned gatherings in his city throughout 2017, called the deployment of police the largest such one in the state of Virginia "since 9/11."
"There was a ton of preparation that went into one goal for government which was setting the conditions so that people could express themselves and assemble peaceably, and what happened was you had a lot of people who were not willing to accept even that basic condition of what we do in our democracy," Signer said.
Gov. Terry McAuliffe of Virginia also defended the job the police did, particularly as it related to the death of Heyer.
"You can't stop some crazy guy who came here from Ohio and used his car as a weapon," McAuliffe told the press, calling Fields a "terrorist."
But experts told the Associated Press that the police appeared outnumbered and too inexperienced to deal with the situation that unfolded in the city. Video replayed over the weekend on cable news and social media appears to show long brawls between protesters and counter-protesters that went uninterrupted by police.
David Copper, 70, of Staunton, Va., spoke to the AP after a Saturday morning brawl at a park that went unchecked by police. He said that "people got hurt and the police stood by and didn't do a godd---- thing."
The AP did not mention Copper's reason for being in Charlottesville on Saturday, or whether he had organized or protested on any particular side.
Police in Charlottesville have not publicly commented on criticisms of their work, and have focused primarily on providing information about arrests that took place in the city this weekend.
A call by ABC News to the Charlottesville Police Department for comment was not immediately returned.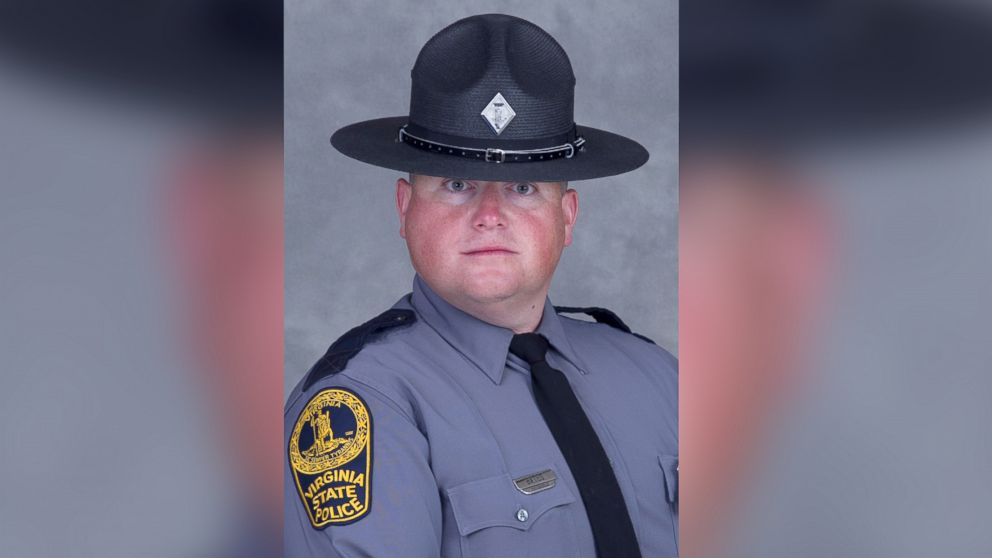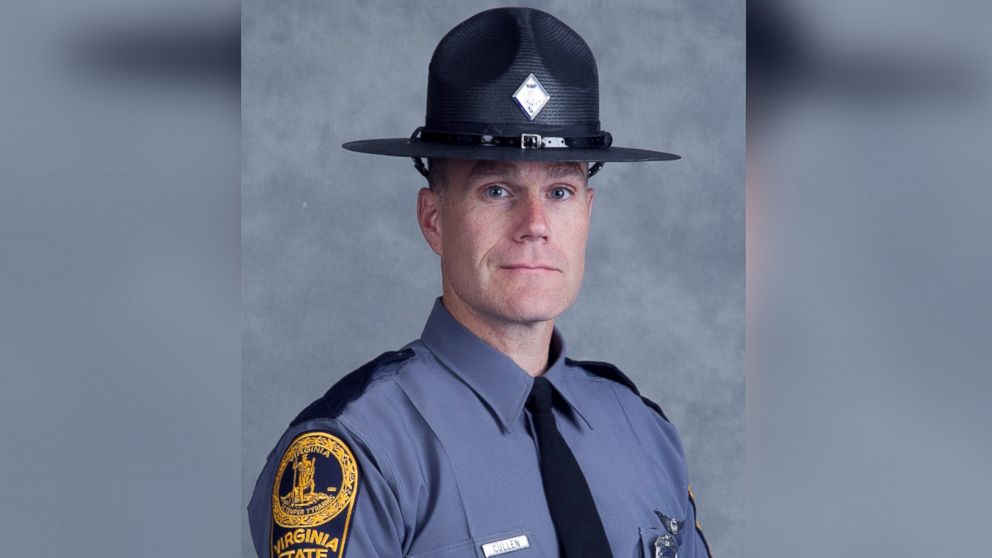 Two officers killed in accident
Two Virginia State Police officers who were assisting in the response to the violence surrounding the white nationalist rally in Charlottesville died Saturday afternoon after their helicopter crashed seven miles southwest of the city.
The officers were traveling in a Virginia State Police helicopter "assisting public safety resources with the ongoing situation in Charlottesville," according to a spokesperson for the state police, where a confrontation between white nationalists and counter-protesters turned violent in city streets.
Lt. H. Jay Cullen and Trooper-Pilot Berke M.M. Bates, the officers, died at the scene, according to state police.